Friday 28 November – Sunday 30 November 2014, Byron Bay
Cost: $910 (accommodation, tuition and meals included)
Earlybird price: $760
*Earlybird – offer only available for bookings made more than 8 weeks prior to course commencement.
Or, check out our 6 Day Yoga Masterclass Retreat option running from Saturday 29 November to Thursday 4 December (click here for details)
or the Masterclass Immersion option – for those wanting a more intensive yoga learning experience. (click here for details)
This weekend masterclass is perfect for those wanting a weekend getaway in Byron Bay with the opportunity to attend yoga workshops with exceptionally knowledgeable teachers. Join two of Australia's most experienced yoga teachers, John Ogilvie and Judy Krupp, for a weekend of yoga, wellness sessions and relaxation time. This blissful experience will facilitate a deepening of your yoga practice as well a chance to relax and unwind.
Enjoy 2 nights / 3 days in our eco haven, just minutes from Byron's beaches and shops. The program offers daily yoga workshops with John and Judy beginning on the Friday with an dynamic class with John Ogilvie. The following days begin with yoga and meditation and a delicious and healthy breakfast. Each day features a 3-hour masterclass yoga workshop led by John or Judy. Fill the rest of your time with as much or as little as you like including the opportunity of sessions with some of Byron Yoga Centre's most senior teachers such as Swami Pujan and Maria Kirsten.
Click here to register your place
Learn from yoga masters
Both John and Judy have been teaching yoga for 30 years, and are renowned in Australia and internationally as teachers and teacher trainers.
Judy's reputation as a yoga teacher has been acknowledged both here and internationally. With a full-time career as a yoga teacher and teacher trainer, spanning more than 30 years, Judy originally completed her Iyengar training in South Africa. She now teaches a multi-faceted approach, blending the art of asana practice with the science and mechanics of movement. Her astute knowledge of the body and its movement is central to the core of her teaching to both students and teachers alike. She encourages her students to move beyond their perceived limitations, while working at an individual pace with grace and core stability.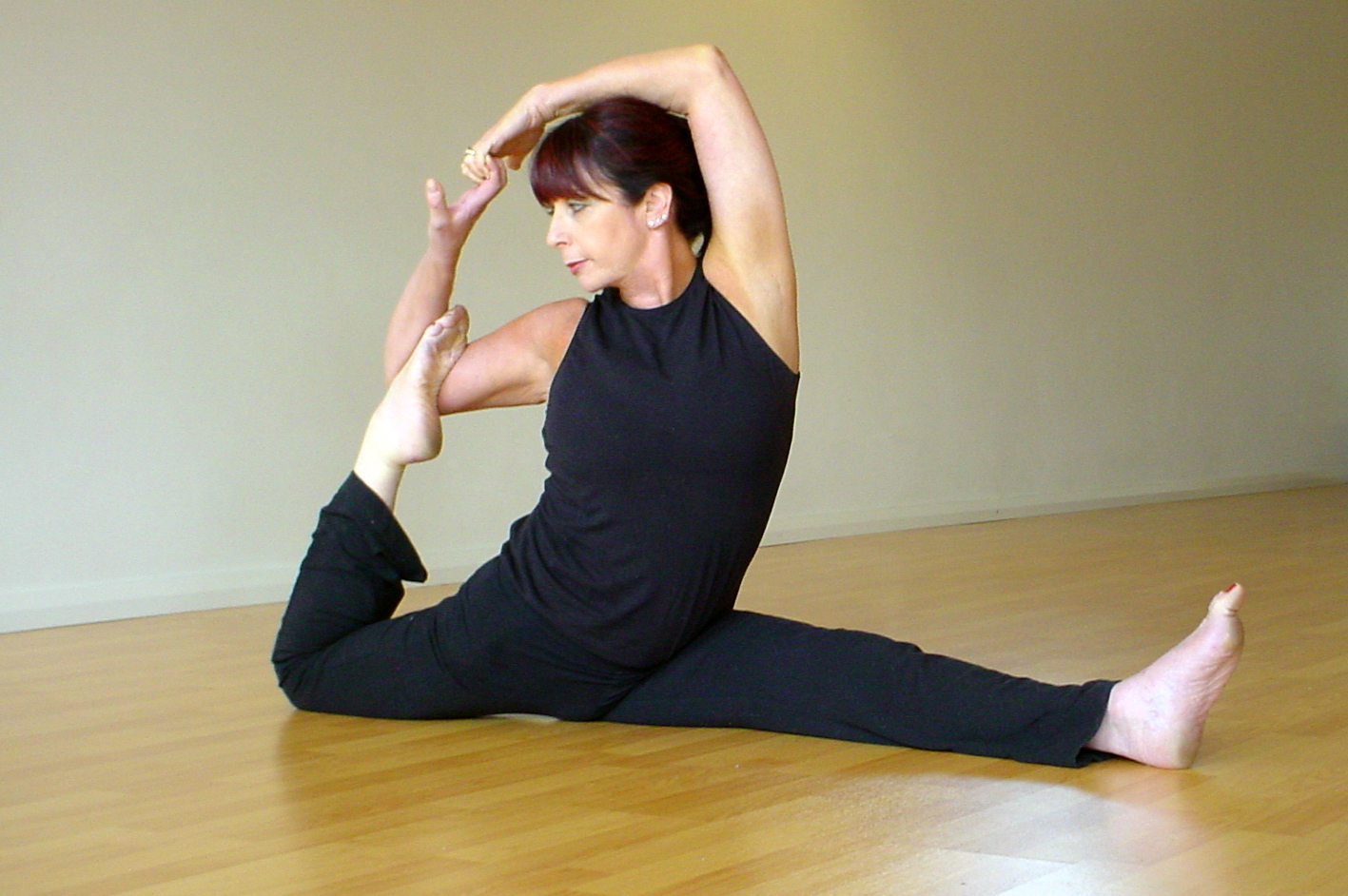 John has been teaching yoga for over 25 years, and is the Founder and Director of Byron Yoga Center. Together with Judy, he will guide immersion students to continue their yoga learning with a focus on the universal principles of posture sequencing, alignment, adjustments and corrections, as well as continued exploration of the other 7 limbs of yoga.
What's included
3 days / 2 nights accommodation in twin share rooms at our Purna eco retreat facility

3 meals daily – delicious vegetarian cuisine hand made with love by our wonderful yogi cooks (vegan / gluten free available)

daily yoga workshops with John Ogilvie and Judy Krupp – designed to deepen your yoga practice

daily yoga classes that incorporate asana (postures), pranayama (breathing exercises) and meditation

daily talks on yoga philosophy, wellness and nutrition

1 massage treatments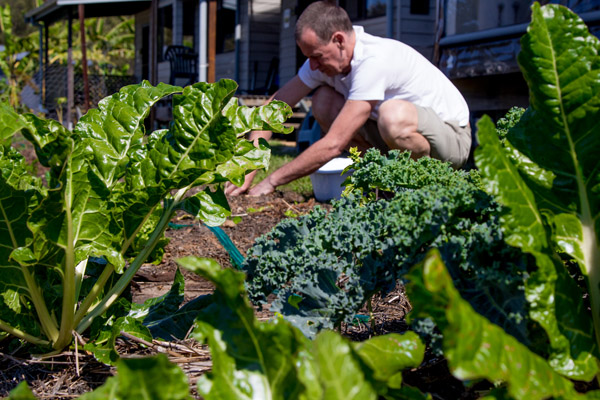 Schedule
The schedule is flexible and planned to maximise your yoga experience while allowing free time to explore the surrounding area and engage with the local culture.
Sample retreat schedule:
| | | | |
| --- | --- | --- | --- |
| 6:00am | – | 7:30am | Morning movement & meditation |
| 7.45am | – | 8:45am | Breakfast |
| 9:00am | – | 10:00am | Yoga in life workshop: Living the 8 Limbs of Yoga / Chakras and Hormones / Mediation Tuition |
| 10:30am | – | 1:30pm | Yoga Masterclass Workshop with John Ogilvie & Judy Krupp |
| 1.30pm | – | 2.30pm | Lunch |
| 2.30pm | – | 5.00pm | Rest or Treatments |
| 5:00pm | – | 6.30pm | Afternoon Restorative Yoga Class |
| 6.45pm | – | 7.30pm | Dinner |
| 8.00pm | – | 8:30pm | Guided Meditation / Yoga Nidra |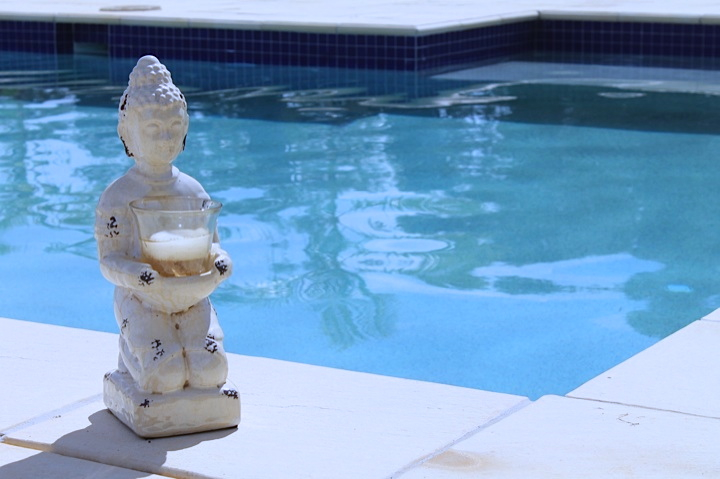 Activities
Byron Yoga Centre retreats are all about meeting your individual needs, so we encourage you to fill your days with as many or as little activities as you like. Combine your yoga immersion with personal time to rest, reflect and explore.
Reconnect with nature on a walk through the lush rainforest that leads to the famous Byron Bay lighthouse. Share your coastal walk with the local wildlife, including wallabies, dolphins, whales and a number of birds. Or simply relax at our peaceful retreat centre, perhaps enjoying our heated, 20m mineral salt water pool.
There are a host of activities to indulge in with other retreat members, or by yourself. It's a lovely walk or short cycle to Byron's stunning beaches where you can take time out to swim, sunbathe or watch the sand artist create his giant swirls and peace signs. You can go under the water and scuba dive around Julian Rocks to look for turtles, cuttlefish, white spotted eagle rays and sharks, or watch the water at dusk while dancing to the local drummers; the beats reverberate right through your chest! The town also boasts great cafes, clothes shops, trinkets, jewelry and if you're lucky you may see the local llama being led around town by his eccentric keeper.