25 Hour Modular Training Course
The Arts of Adjusting and Articulating: 25 hour training for yoga teachers and current trainees
2018 dates to be announced
Priced from $1190 (includes tuition, all meals and 3 nights in quad (4) share room with shared bathroom, other accommodation options subject to cost and availability)
Earlybird Price from $1040*
*Earlybird – offer only available for bookings made more than 8 weeks prior to course commencement.
This 25 hour retreat style training program will focus on building your skill in articulating and your confidence to offer your students safe, accurate and timely corrections and adjustments. You will also enjoy asana classes with senior teachers and benefit from time to relax and reflect.
Modular Trainings
Byron Yoga Centre's 50 and 25 hour Modular Trainings are designed to be stand alone specialty courses as well as being applicable to part of your 200, 300 or 800 hour certificates. They fit particularly well as part of a Level 2 300 hour course. You could choose to do the Byron Yoga Centre Level 2 and also participate, before or after, in one or several of the Modular Trainings to gain some hours required for certification.  These modular course hours can also be used for the ongoing professional development required each year by Yoga Alliance and other professional bodies.  Or you could just do one because you want to learn more!


60 hour Meditation Teacher Training: 28 Jan – 3 Feb 2018
50 hour Yin Yoga: 29 April – 5 May 2018
50 hour Remedial Yoga: 27 May – 1 June 2018
25 hour Yoga for Teens: Dates TBA
The Arts of Adjusting and Articulating Training: Gain skills and build confidence
Byron Yoga Centre's 4 day Adjusting and Articulating Training led by senior teachers is for yoga teachers and trainees wishing to advance their skills in clear communication and to build confidence in adjusting and correcting students. The program is a combination of theory sessions and workshops to build your knowledge with the focus on increasing your hands-on skills.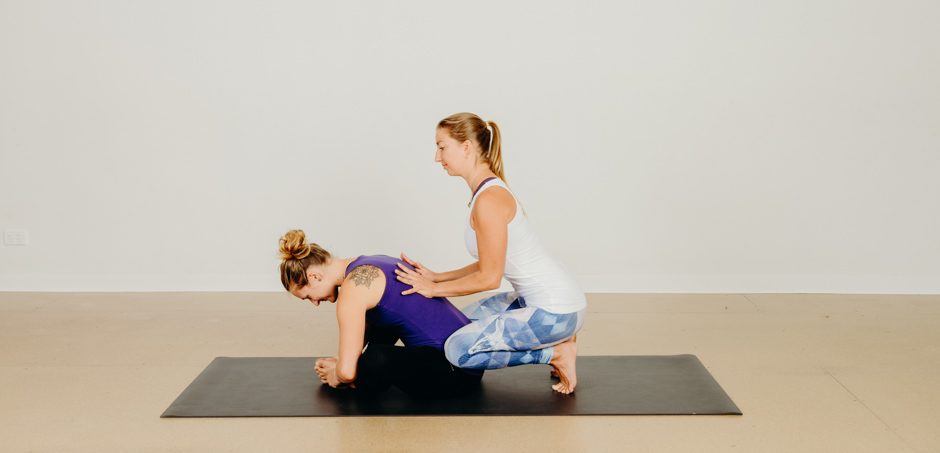 This 25 hour training will provide you with the opportunity to learn how to give safe adjustments and accurate corrections to students of all levels. You will be guided to work within a methodology focusing on the main foundation poses in standing and seated asana. Students will be able to successfully apply these skills to other poses and variations using the same techniques.
You will improve your ability to work within a class to lead a sequence while observing misalignments, offering verbal and hands-on corrections to individual students, working to support beginners and those with injuries, limitations or special needs. You will also learn a safe process to enable you to adjust students, allowing them to move deeper into postures such as twists and forward bends.
You will learn how to improve your ability to communicate to students and to more clearly articulate instructions. These skills increase your teaching tools and enhance your student's experience.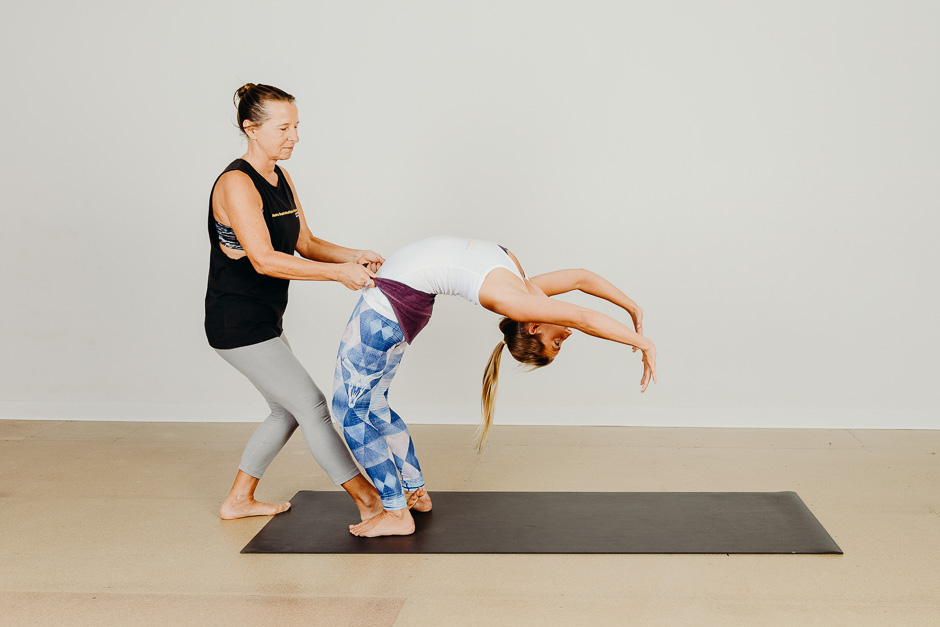 The Arts of Adjusting and Articulating Course Details
This 25 hour retreat style training program is an excellent opportunity to improve your communication skills. Learn to more effectively use your voice and your hands. You will gain confidence in verbalising instructions and in offering safe, timely and beneficial adjustments to students.
Each day begins with an early morning asana, pranayama and meditation class with senior Byron Yoga Centre teachers, including John Ogilvie, with the opportunity to deepen your own practice.
Between breakfast and lunch senior Byron Yoga Centre teachers will offers a program of theoretical and practical sessions on adjustments and articulating. Students will develop  a methodology for correcting and adjusting that can be applied to most poses, and to students from beginners  to advanced. You will explore the anatomy relevant to safe adjustments and also how to use language more effectively. This course will enhance your teaching skills on many levels.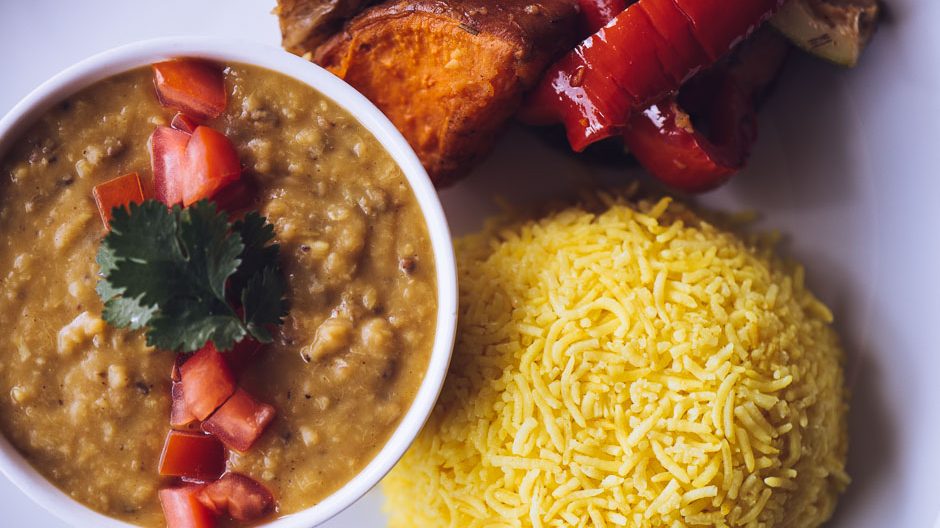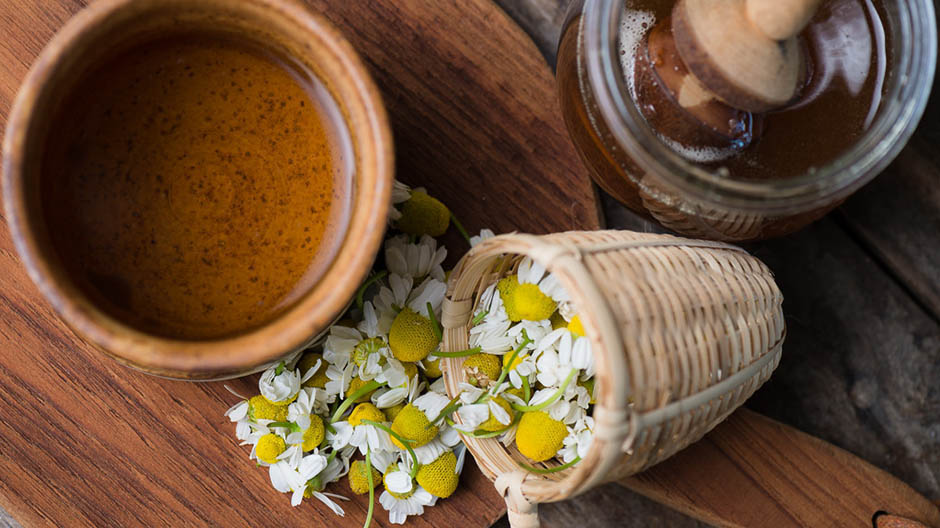 The practical sessions will offer you plenty of opportunity to participate in a hands-on approach. Students will be encouraged to practice with each other to build confidence and to get valuable feedback.
After lunch there is free time to relax by the pool, enjoy a massage (additional cost), go to the beach or explore the town. There is the option to use the time for self-practice, self-study or for self-reflection.
At 4pm you are invited to join a session of yin yoga or a restorative class. The teacher will take you through a sequence of poses while offering adjustments and methods to further build your teaching skills through experiential learning. After a delicious dinner prepared with fresh ingredients from the Byron Yoga Centre organic gardens, the 7pm evening sessions are a chance for deep relaxation with guided meditations, restorative pranayama and Yoga Nidra.
Course Content
Early morning asana, meditation and pranayama classes with senior teachers
Theory sessions on the anatomy and methodology for safe adjustments and effective articulation
Workshops to further your skills:

Explore the key elements of safe corrections and adjustments: when, how and why
Learn to spot when a student is misaligned and know how to accurately offer a correction
Explore how to safely take a student deeper into a pose with a gentle adjustment
Develop your use of language for clear communication and how ways to 'hold space'
Gain confidence through practical experience

Time for self practice, self study (Svadhyaya), relaxation and integration
Experiential style learning in yoga classes with senior teachers
Evening program of guided meditation, restorative pranayama and Yoga Nidra
Course Accreditation
Participants receive a certificate of completion that can be counted as 25 hours toward Level 1, Level 2 or Cert IV certifications. Hours can be counted as CPD (Continuous Professional Development) as required by Yoga Alliance (YACEP) and Yoga Australia.
Note: There are no assessments or online requirements for this course (yay!).
Your Teachers
This course will be facilitated by Byron Yoga Centre Senior Teachers including, but not limited, to the following:.
John Ogilvie | Marita Dortins|Chloe Thorogood | Becky Buckwell | Davina Kruse
Sample Program – 4 day Arts of Adjusting and Articulating Training
In this retreat style training, you will enjoy yoga classes, practical training sessions to further your teaching skills plus time to relax and reflect.
Day 1:
2:00pm - Arrive and settle in to your accommodation
3:00pm - Welcome Circle
4:00pm - Restorative/ Yin yoga class
6:00pm - Dinner
7:00pm - Pranayama / Meditation / Yoga Nidra
Day 2-3:
6:30am - Asana, meditation and pranayama class
8:00am - Breakfast
9:00am - Theoretical session
10:30am - Break
11:00am - Practical workshop
12:30pm - Lunch

2:00pm - Reflection and relaxation
4:00pm - Practical workshop
6:00pm - Dinner

7:00pm - Yoga Nidra / meditation / pranayama
Day 4:
6:30am - Asana, meditation and pranayama class
8:00am - Breakfast, check out of rooms
9:00am - Final session and closing circle
11:00am - Departure (you are welcome to stay on to use the facilities and have lunch)
* Daily program may vary slightly
Course Venue
This fully residential training will be held at the Byron Yoga Retreat Centre, Byron Bay.