Graduate Immersion with our All-Stars Team of Teachers!
5 Days at Byron Yoga Retreat Centre open to all past graduates and trainees
Friday 19 August – Tuesday 23 August 2022
Priced from $1,150 (includes tuition, all meals and 4 nights in quad (4) share room with shared bathroom, other accommodation options subject to cost and availability)
Earlybird Price $975 available for bookings made more than 8 weeks prior to course commencement.
Byron Yoga Centre's 2022 Graduate Immersion is an invitation to all our past trainees to return to Byron Yoga Retreat Centre for 5 days of yoga classes, workshops and special sessions with an All-Star line up of teachers.
Priced at significantly less that the cost of a 5 Day Retreat, it is a chance for our graduates to come together and re-connect to the source of their yoga training. This is an opportunity to deepen your practice of yoga, meditation and pranayama and to expand your knowledge and further your teaching skills. It's open to both those that are teaching and those who consider themselves to be practitioners. The sessions will be a vibrant mix of advanced asana, meditation and pranayama classes classes and special workshops with Byron Yoga Centre's most senior teachers – the All-Stars team!
Deepen Your Practice and Further Your Skills
Our All-Star team features teachers such as John Ogilvie, Michael Nazar, Marita Dortins and Bec Isaacs.
The program is a retreat style schedule so you can choose to attend as little or as much as you like. Unlike a teacher training there is no assessments or assignments and there is plenty of time for you to enjoy the heated pool and head to the beach or into town.
We will offer early morning asana classes, a sunrise lighthouse walk and beach meditation. Between your delicious breakfast and lunch you can participate in sessions to explore all areas of Purna Yoga: asana, pranayama, meditation and philosophy.
The afternoon workshops will focus on widening your knowledge with discussions on areas such as anatomy, the vagus nerve and energetics plus yoga for mental health and more. There will also be sessions specifically to develop teaching skills (optional for non-teachers) such as business skills and advanced sequencing. All sessions will be experiential with opportunity for discussion and sharing.
After the 4pm Yin or Restorative yoga class it's time for the highlight of the day – the tasty dinner prepared with fresh ingredients from the Byron Yoga Centre organic gardens! Then on some nights we will schedule a 7pm evening sessions, offering a relaxing yoga nidra, a film night and a kirtan.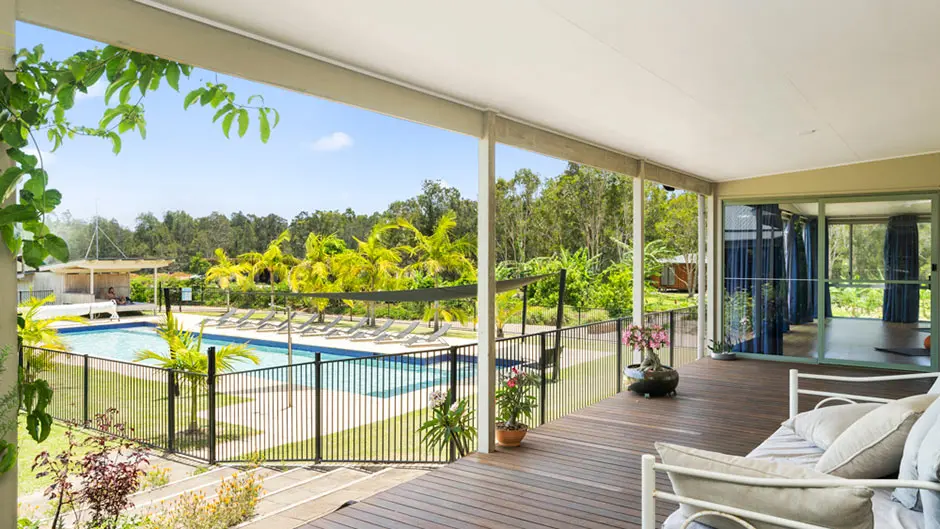 Course Content
Morning flow asana, meditation and pranayama classes
Sunrise lighthouse walk and beach meditation
Afternoon Yin and Restorative classes
Teaching skills including sequencing and anatomy
Evening sessions: manta, yoga nidra, kirtan, film night
Special panel for Q&A with senior teachers
Workshops with All-Star teachers such as:

Michael Nazar: pranayama practices; anatomy foundations 
Marita Dortins: yoga for mental health; business skills
Bec Isaacs: vedantic philosophy; breath centred practices 
+ John Ogilvie satsang: key philosophies and the path of yoga
Course Accreditation
You will receive a certificate of completion and this 35 hour immersion can be counted as CPD (Continuous Professional Training) as required by Yoga Alliance and Yoga Australia and / or towards your Level 1 or Level 2 Byron Yoga Centre Training course.
Note: There are no assessments or online requirements for this course (yay!).
Your Teachers
This course will be facilitated by Byron Yoga Centre Senior Teachers.
John Ogilvie | Marita Dortins | Michael Nazar  | Bec Isaacs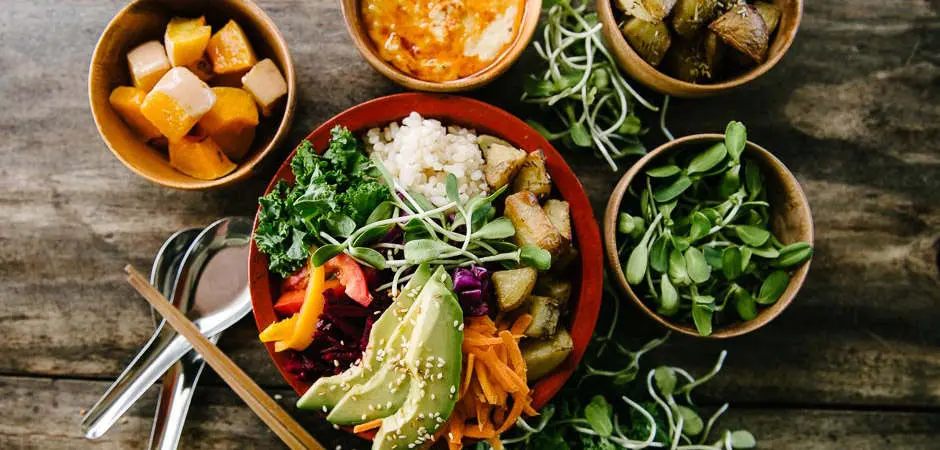 Sample Program – 5 day Graduate Immersion
Day 1:
8:00am - 2.45pm - Arrive anytime and settle in to your accommodation
12:30pm - Lunch (optional)
3:00pm - Welcome Circle and Meditation
4:30pm - Restorative / Yin Yoga Class
6:00pm - Dinner
7:00pm - Guided Meditation / Yoga Nidra
Day 2-4:
6:30am - Asana, meditation and pranayama class
8:00am - Breakfast
9:00am - Workshop with an All-Star Teacher

10:30am - Break
11:00am - Purna Yoga: asana, pranayama, meditation, philosophy
12:30pm - Lunch

2:30pm - Teaching skills session (optional)
4:30pm - Restorative or Yin yoga class
6:00pm - Dinner
7:00pm - film / kirtan / personal meditation practice

Day 5:
| | |
| --- | --- |
| 6:30am - Yoga practice | |
| 8:00am - Breakfast | |
| 9:00am - Final workshop & closing circle | |
| 11:30am - Check out and departure (you are welcome to stay on to use the facilities and have lunch) | |
* Daily program may vary slightly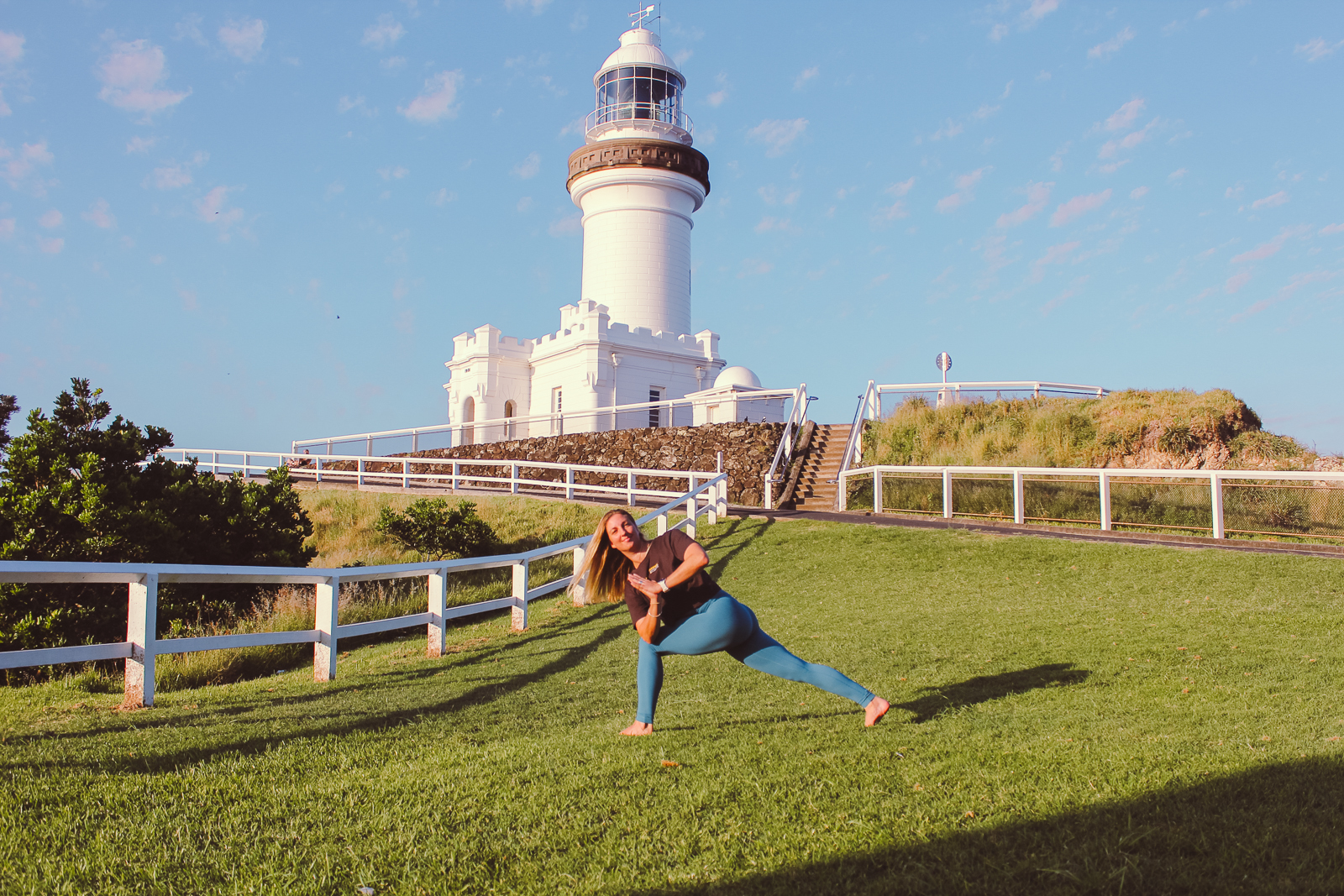 Course Venue
This all inclusive residential immersion will be held at the Byron Yoga Retreat Centre, Byron Bay.
Friday 19 to Tuesday 23 August 2022
For information on the Byron Yoga Retreat Centre accommodation and food, plus to find out more about Byron Bay – click here