A unique yoga and wellness experience with a focus on deepening your personal meditation experience – 8 day residential in Byron Bay
2016 dates to be announced soon
(there is a parallel option of a Meditation Teacher Training course here)
Price $1995 (includes meditation and yoga tuition, philosophy talks, all meals and accommodation and massage treatments)
$1800 earlybird*
*Earlybird – offer only available for bookings made more than 8 weeks prior to course commencement.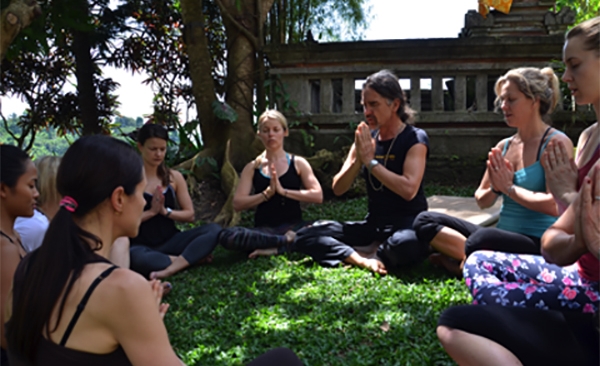 New to meditation or looking to go deeper with your dhyana practice and benefit from some 'me time'? Join Swami Pujan and John Ogilvie as they lead this relaxed retreat in beautiful Byron Bay to explore meditation, yoga asana and pranayama combined with philosophy and wellness sessions along with time for reflection and relaxation to create space for personal transformation.
On this eight day retreat you will be guided and supported by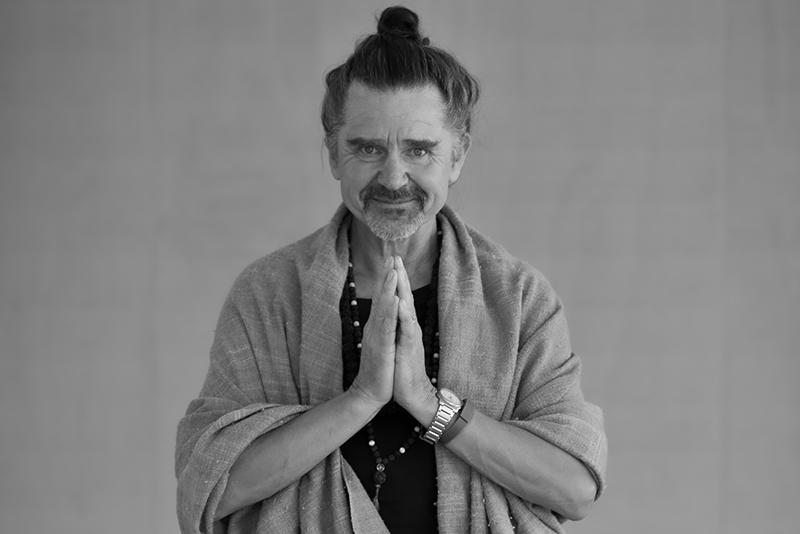 meditation teacher Swami Pujan and other Byron Yoga Centres Senior Meditation Instructors to develop your personal practice and explore various forms and techniques of meditation. The program will also include yoga classes, wellness and philosophy sessions, personal treatments plus time to relax by the pool and at the beach.
On this retreat, you will:
learn various different meditation techniques

delve into the science behind meditation and the philosophy that supports it

recognise the obstacles in meditation practice

learn how to establish a daily meditation practice
enjoy yoga classes suitable for all levels from beginner to advanced plus wellness sessions
benefit from personal treatments such as massage
enjoy reflection and relaxation time
This retreat is suitable for beginners and experienced yogis alike, and is ideal for yoga teacher training graduates as the hours you spend in meditation and yoga practice may count towards your continued learning as required by the different yoga associations. The pace is relaxed, with a balance of asana classes, treatments and relaxation time – it's perfect for those looking for time out to explore their inner world … and Byron Bay.
If you are looking for a more intense focus on the theory, techniques and teaching of meditation, perhaps as a yoga teacher looking to also teach meditation, then you may be interested in the training running parallel to this retreat the Meditation Teacher Training course.
Our teacher training graduates and past retreat guests will be familiar with Swami Pujan's teachings on yoga philosophy and meditation. His easy going, accessible teaching style is entertaining as it is informative.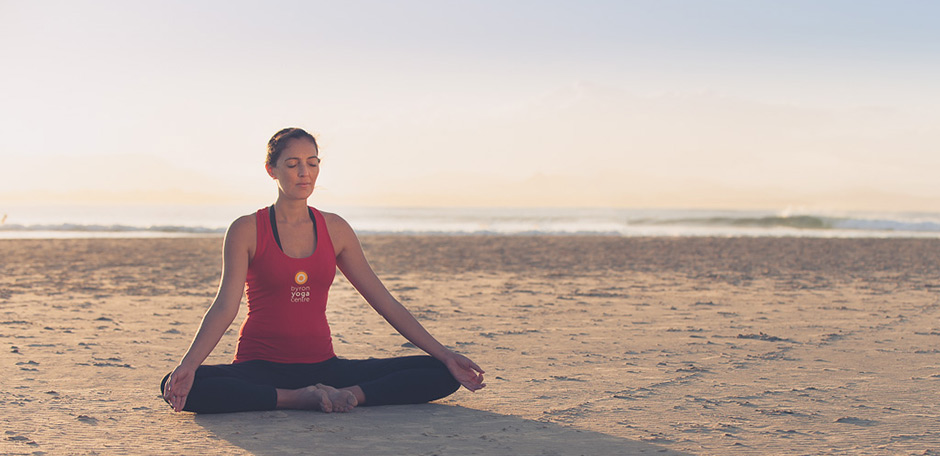 What to bring
Please bring your own meditation stool and yoga mat if you have them, however mats, bolsters, blankets, blocks etc. will all be provided so you can trial different sitting positions.You can use a chair or other props if sitting on a meditation cushion is difficult and we encourage you to find a comfortable sitting position that you can maintain. Yoga (asana) sessions will help with finding a stable and comfortable meditation seated posture.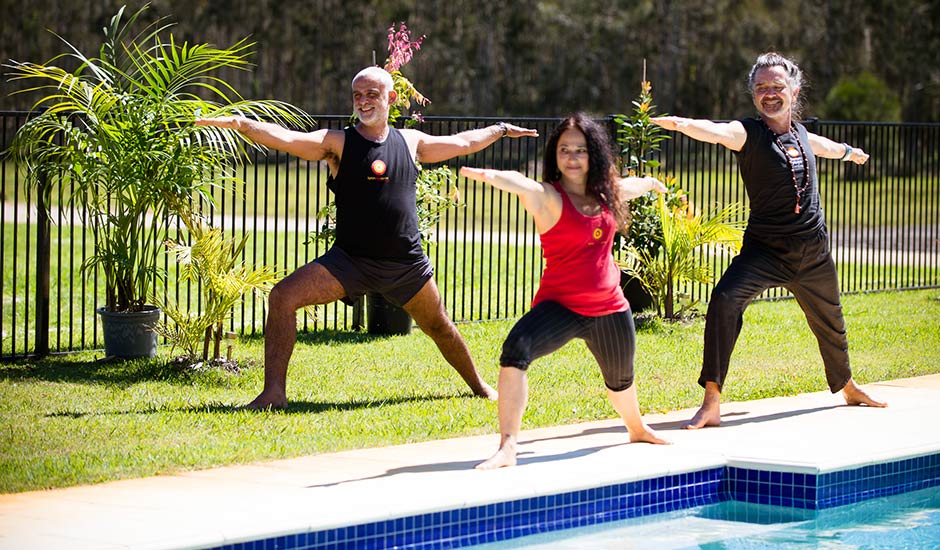 What's included:
Twin share accommodation 7 nights / 8 days (ensuite and/or private rooms subject to availability)
All meals – 3 meals each day, light and delicious sattvic vegetarian cuisine
Herbal teas and fruit available all day (sweet treats and cold drinks on sale)
Daily meditation training & instruction (varied styles), philosophy talks
Three 50 minute massage, treatments
Twice daily yoga – morning and afternoon
Evening sessions
Use of the mineral salt swimming pool
Sample Program
Arrival day
| | | | |
| --- | --- | --- | --- |
| 2:00pm | - | 3:00pm | Arrive and settle in to your accommodation |
| 3:00pm | - | 4:30pm | Welcome Circle and Meditation |
| 4:30pm | - | 6:00pm | Yoga |
| 6:00pm | - | 7:00pm | Dinner followed by evening meditation session |
Daily programme
| | | | |
| --- | --- | --- | --- |
| 6:00am | - | 8:00am | Asana Based Movement, Pranayama and Meditation |
| 8:00am | - | 9:00am | Breakfast |
| 9:00am | - | 10:00am | Wellness and philosophy sessions |
| 10:00am | - | 10:30am | Fresh Juice Break |
| 10:30am | - | 12:00pm |  Asana Class including Meditation |
| 12:00pm | - | 12:30pm | Relax |
| 12:30pm | - | 2:00pm | Lunch |
| 2:00pm | - | 3:30pm | Free time for rest, massage or reflection |
| 3:30pm | - | 4:00pm | Afternoon Tea |
| 4:00pm | - | 5:30pm | Restorative Asana including Meditation |
| 6:00pm | - | 7:00pm | Dinner |
| 7:00pm | - | | Meditation Session or Yoga Nidra |
Last Day
| | | | |
| --- | --- | --- | --- |
| 6:30am | - | 8:00am | Asana Based Movement, Pranayama and Meditation |
| 8:00am | - | 9:00am | Breakfast |
| 9:00am | - | 10:00am | Break |
| 10:00am | - | 11:30am | Asana Class or Meditation techniques and Philosophy Session |
| 12:30pm | - | 1:30pm | Lunch |
| 1:30pm | - | 2:15pm | Free time for rest or reflection |
| 2:15pm | - | 3:00pm | Closing circle |
| 3:00pm | - | | Departure |
* Daily program may vary slightly – you will receive full details upon arrival
Home away from home
Our Byron Yoga Retreat Centre venue is a conscious space of simplicity, sustainability and sharing – and one where we hope you will find connection to nature and your essential self. We thank all our guests for respecting the space and the land during their stay. Our water is sourced from the sky and filtered for drinking. Toilets are composting and our garbage recycled to minimise our ecological footprint.
Retreat guests stay in comfortable twin/triple share rooms with shared bathroom facilities and onsite yoga shala's. There may be the opportunity for you to upgrade to an ensuite and/or private room if available, to enquire email admin@byronyoga.com A real highlight is the 20-metre heated, mineral salt water pool that offers students the perfect cool down between active yoga studies. There are plenty of places to find peace and calm at the property and in the surrounding Byron Shire.
All our guests rave about Byron Yoga Centre's culinary creations. Our passionate yogi cooks in the kitchen prepare each meal by hand with love and the freshest ingredients. We harvest produce directly from our organic gardens and other local suppliers, showcasing at every opportunity the amazing food from this part of the world.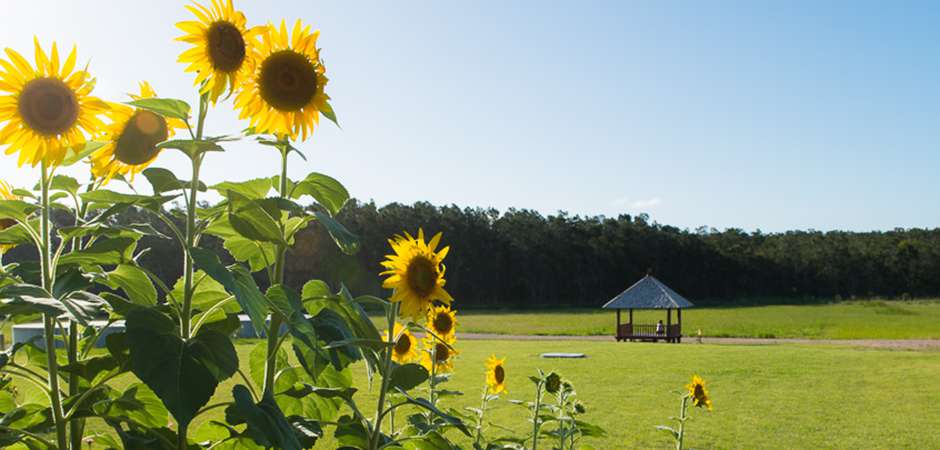 Bliss out in Byron Bay – a setting like no other
Byron Bay – known around the world as Australia's home of yoga – has an ancient, spiritual heritage and natural beauty that makes it the perfect setting for yoga learning and personal development. This beachside town located at Australia's most easterly point, is a creative mecca that attracts artists, musicians, writers, healers and yogis from all over the globe.
Guided by our experienced and caring teachers from Byron Yoga Centre, you can be assured of a rich, varied and holistic experience of yoga and meditation as well as the beautiful surroundings that Byron Bay has to offer. This very special 5-day meditation training course is held at our secluded rural Byron Bay venue, minutes from beautiful beaches.
More about Byron Bay – quick facts: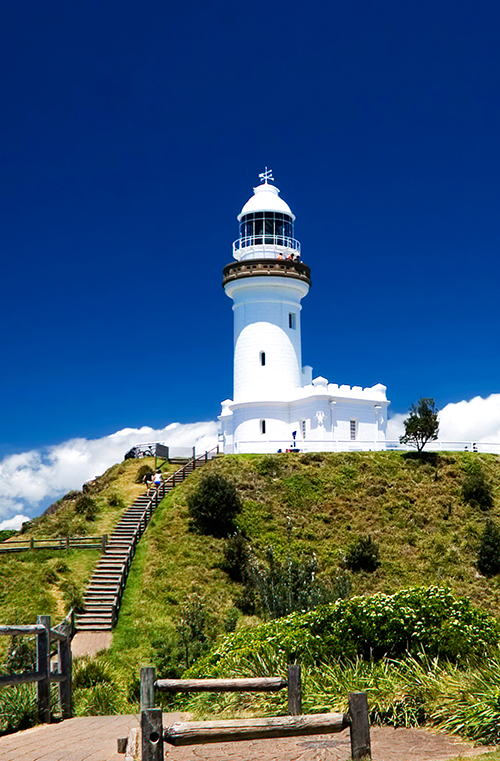 Cape Byron is Australia's most easterly point, located on the North Coast of New South Wales. With its numerous beaches, unspoilt hinterland, and relaxed lifestyle, Byron Bay is a popular tourist destination. It is also a place where artists, musicians, dancers, writers, surfers, healers and of course yogis express their diversity and individuality.
The town has all major facilities: a hospital, cinema, supermarket, health food stores and great restaurants, as well as a flourishing alternative health industry. Bicycle is the easiest way to get around town and easily organised through Byron Yoga Centre.
The average summer temperature is 21C – 28C, and average winter temperature is 15C – 21C, There are also periods of heavy rainfall, especially in summer. The area has a total annual rainfall of 1734mm.
Byron Shire has a population of close to 30,000, while the town of Byron Bay has a population of about 9,000.
Byron Bay is located just off the Pacific Highway, 800kms north of Sydney, 175kms south of Brisbane. Airports are located in Ballina (30mins south) or Coolangatta (60mins north) and busses and trains arrive regularly.
The following websites provide information about Byron Bay and the surrounding area:
www.byronbay.com  www.echo.net.au  www.byronbaynow.com  www.byronbay.org