Start your yoga teaching career with a 500 hour RYT Certification…
Give yourself the advantage with the added experience and skills obtained on this quality course
Choose Byron Yoga Centre and be assured of exceptional teachers and an organisation with over 30 years experience in training yoga teachers
The Byron Bay residential intensive back to back Level 1 & Level 2 courses for your RYT 500 hour certificate that is accredited with Yoga Alliance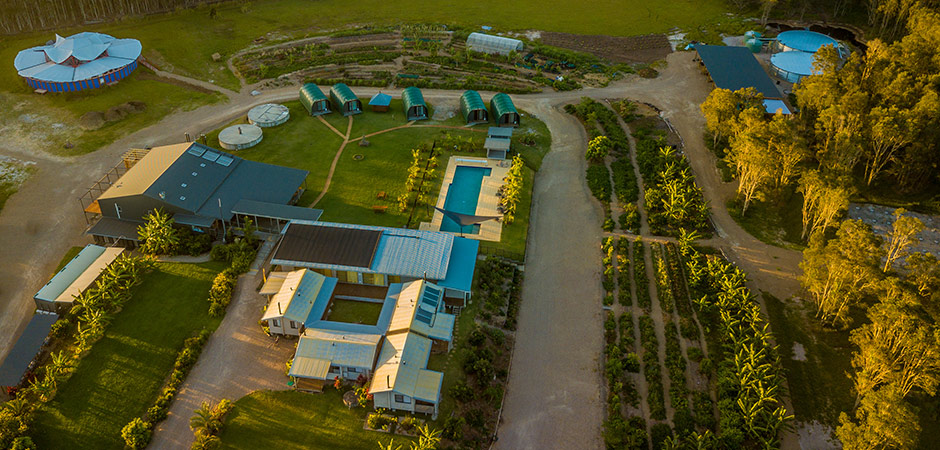 40 Day Intensive dates TBA
OR book to do the Level 1 and Level 2 as two seperate intensives within 1 year and still enjoy the discounted price! Save up to $1,250! Email admin@byronyoga.com
Byron Yoga Centre's 500 hour residential course encompasses both the 200 hour Level 1 and the 300 hour Level 2 courses. The courses are fully accredited with Yoga Alliance, so you achieve the higher status of a RYT 500 certification with one course. You will start your yoga teaching career with many advantages, not only an elevated certification but also in your skills, knowledge and confidence.
To achieve their 500 hour certification with one course students undertake a 40 day residential intensive and then complete further units and practical teaching hours in their own time to gain the certificate. The course is comprised of three parts – Parts A, B and C.
This course is suitable for those with solid yoga experience and an intermediate practice. You will need to participate in a Skype interview to be accepted into the 500 Hour Course. Our trainer will discuss with you your yoga history and your likely competence in teaching.
The 500 Hour Course requires you to move straight from completing the Level 1 into the Level 2 and it could be that you would be better suited to consolidating your 200 Hour training before you move into the 300 Hour Course. If you have any questions on what would be best for you, please email admin@byronyog.com
Part A is pre-residential course correspondence preparation. Part B is the 40 day residential program and Part C is by correspondence.
With the 40 Day Residential Intensive you will be required to complete the Part C as correspondence components, approx 100 hours post residential before you gain your 500 hour certification.If you have not completed your Part C within 2 years you will need to contact us to re-register and you will be charged a re-engagement fee of $150.
You will leave the residential course with a Level 1 200 hour certificate.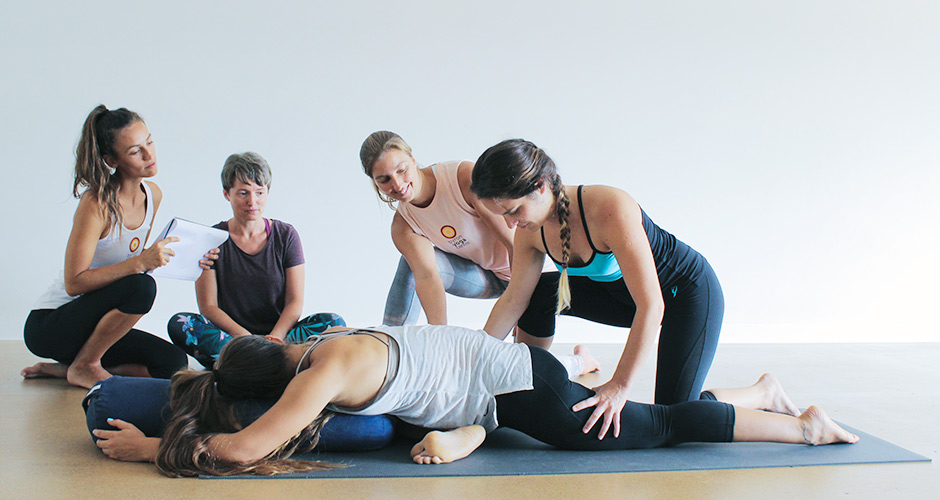 500 Hour Course: 40 Day Residential Intensive with supervised correspondence components
OR book to do the Level 1 and Level 2 as two seperate intensives within 1 year and still enjoy the discounted price! Save up to $1,250! Email admin@byronyoga.com
Price from $8,850 (includes all meals and 39 nights in quad (4) share room with shared bathroom, other accommodation options subject to cost and availability)
Earlybird Price $8,450* – offer only available for bookings made more than 8 weeks prior to course commencement.
In this course you complete the pre-residential intensive preparation hours in your own time and can start this pre-prep 6 weeks before the residential course. You will also need to complete some components after the residential course before you achieve your Level 2 and the 500 hour certification.
The 40 day residential course at Byron Yoga Retreat Centre is an all inclusive experience that encompasses your Level 1 and your Level 2 trainings. While the timetable is intensive, you will be mentored by experienced trainers and benefit from the tranquillity and community of the eco haven on the outskirts of Byron Bay.
You will still need to complete further practical and online elements in your own time under the Skype supervision of our trainers before being awarded you Level 2 for your 500 hour certification. You will gain your 200 hour Level 1 Certificate on successful completion of that component (approx 20 days of the residential) so you start teaching as soon as you leave Byron Yoga Retreat Centre.
Part A pre-course preparation: approx 40-55 hours
Includes online study, practicing asana with Byron Yoga Centre's DVDs and some preparation Skype supervised sessions with our trainers. It is recommended you allow 4-6 weeks to complete this Part A.
Part B 40 day residential intensive (see Course Content below)
Part C practical and online study: approx 100 hours
Post residential course work including e-learning, Skype supervised sessions, attending classes and journaling your practice teaching experience. Or you can choose to book into one or more of our Modular Trainings and the hours can be used towards completing the required hours. If you have not completed your Part C within 2 years you will need to contact us to re-register and you will be charged a re-engagement fee of $150.
Teachers
Each of our lead teachers have over 20 years of knowledge and expertise. Under the guidance of veteran yoga teachers, John Ogilvie and Kara Goodsell the teaching staff on this course are experienced and dedicated. You'll be inspired by our resident and guest yoga teachers alike, who 'walk their talk', living the yoga lifestyle, and are all knowledgeable and passionate about their subjects. All are passionate about supporting you in your continuing yoga journey.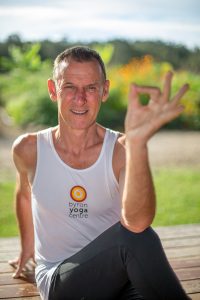 Other experienced teachers include:
John Ogilvie | Kara Goodsell | Davina Kruse | Marita Dortins | Maria Kirsten | Madhava Das | Jade Abbott |
Course Overview
Part A: Pre course prep
The preparation / study for the 500 hour Teacher Training Course begins at least 4-6 weeks before course commencement date. You will complete approx 40-55 hours of online and self study. This will include practising with a DVD of the Purna Yoga sequences for Level 1 and Level 2, learning the sanskrit names of poses and completing some pre course reading.
Part B: 40 day residential
The Part B residential consists of an intense 40 day program covering a broad range of fascinating subjects all aimed at deepening your understanding of not just the postures, but also philosophy and the yogic lifestyle. You will also enjoy asana, pranayama and meditation classes with senior teachers to deepen your own practice and most importantly benefit from the opportunity to teach public classes.
The course comprises of approx 20 days to complete your Level 1 200 hour qualification and then 20 days of study for your Level 2 300 hour. Students who select to stay for the 50 days will go on to complete their Part C, units designed to give students a broader knowledge base and additional skills. Participants in the Premier course also have extended practical teaching opportunities and, subject to successfully finishing assignments will gain the 300 hour qualification to become a 500 hour RYT at the end of the 50 day residential. Those on the 40 day program will need to complete the Part C in their own time before Level 2 certification.
By committing to this intensive and sustained period of study you will not only gain in-depth knowledge and extensive skills, you will also build confidence in your teaching and develop a teaching style.
Over the 40 days, practical and lecture sessions will include the following:
Level 1 and Level 2 Asana techniques, alignment, modifications and variations
Teaching Methodology and Language for beginner and intermediate yoga classes
Adjusting and correcting students
Sequencing and Advanced sequencing for classes and private students
Applied Anatomy and Physiology: Level 1 and Level 2
Yoga Philosophy, focus on the 8 Limbs and the Yoga Sutras
Lifestyle & Ethics for Yoga Teachers
Meditation and pranayama practices and teaching methods
Teaching Practice with feedback from senior teachers
Refining your teaching skills with ongoing practice teaching opportunities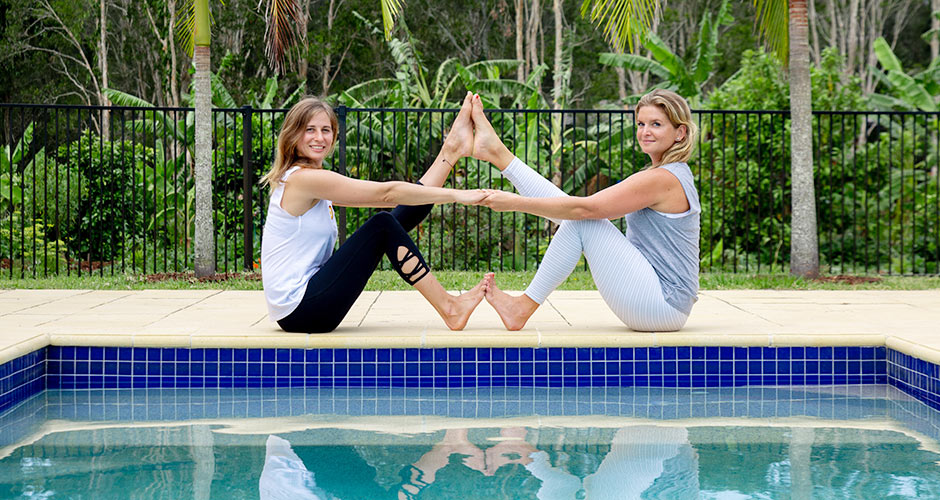 In the 40 day Concise option Part C is undertaken in your own time. It comprises the maintaining of a personal journal of self-practice and of teaching experience plus online study units. You will gain your Level 1 certification while on the residential course but you must complete the post residential Part C before achieving your Level 2 and to achieve the 500 RYT certification.
Example of daily timetable 40 day residential
| | | | |
| --- | --- | --- | --- |
| 6:00am | - | 8:00am | Asanas class with senior teachers / practical teaching classes |
| 8:00am | - | 9:00am | Breakfast |
| 9:00am | - | 10:30am | Practical and Lectures |
| 10:30am | - | 11:00am | Morning Tea |
| 11:00am | - | 12:30am | Practical and Lectures |
| 12:30pm | - | 2:00pm | Lunch and free time |
| 2:00pm | - | 3:30pm | Practical and Lectures |
| 3:30pm | - | 4:00pm | Afternoon Tea |
| 4:00pm | - | 6:00pm | Practical and Lectures |
| 6:00pm | - | 7:00pm | Dinner |
| 7:00pm | - | 8:00pm | Practical and Lectures |
Bookings
A deposit of $600 is payable on registration.
You will be contacted to arrange a Skype interview before you are accepted onto the course. You maybe be advised to start with the Level 1 and book into a Level 2 that is 6-12 months is the future. If this is the case, we can still offer both courses for the combined price.
All bookings must be paid in full 6 weeks before course start date. However, depending on availability and eligibility, we still accept bookings up until the day of the course. We offer internet banking and credit card facilities.