A flexible option to progress your yoga career!

Byron Yoga Centre's 300 hour Level 2 Flexible Learning option is suitable for those who would like to continue their learning and progress their study online with supervised support from our trainers and then attend the residential intensive at a later date.
Choosing Byron Yoga Centre for your Level 2 course will enhance your teaching skills and expand your personal practice.
Non-Byron Yoga Centre Level 1 Graduates must complete the Conversion Course, approx 40 hours, prior to embarking on Level 2. See below for details and email admin@byronyoga.com to register.
The Level 2 Flexible Learning option is for people who are not ready to commit to dates or who cannot attend the residential component for a while but are keen to start the course now. The training is accredited with Yoga Alliance.
The course is comprised of four parts – Parts A, B, C and D. Part A is by correspondence and skype supervised sessions. It will prepare you for the residential intensive and also includes units that are usually completed in Part C and D of the Level 2 courses. Part B is a 12 day residential program but there are options for how you complete Part C – either as an additional 8 day residential (so making it a 20 day residential) or by correspondence in your own time along with Part D.
Flexible Learning Level 2 Premier Course: 20 Day Residential Intensive with practical teaching opportunities
Price from $5,150 (includes all meals and 19 nights in quad (4) share room with shared bathroom, other accommodation options subject to cost and availability)
OR
Flexible Learning Level 2 Concise Course: 12 Day Residential Intensive
Price from $4,050 (includes all meals and 11 nights in quad (4) share room with shared bathroom, other accommodation options subject to cost and availability)
Part A: Correspondence and supervised online study – approx 90-100 hours
Part A allows you to begin your training hours by correspondence and is undertaken at a personal pace for as long as you need. (You can book into the residential course when you book or when you are ready). You will have regular access to a Senior Yoga Teacher for skype or google voice and video interviews, email correspondence and mentoring. There is a comprehensive student resource page for you to access. Trainees download the Level 2 Manual, practice the Level 2 DVD and document a regular self practice as well as attending their local yoga classes on a consistent basis.  There is required reading and units of online study to complete with related learning activities. You will be fully supported in undertaking units usually completed in the Part C and Part D of Level 2.
Part B: 12 Day Residential Intensive
Held at our Byron Yoga Retreat Centre, the intensive provides you with the opportunity to immerse yourself in your yoga studies and practice-teaching for 12 days (see Course Content below). It is also a fantastic chance to connect to your peers, to fellow yoga teachers and those embarking on further studies.
Part C: 8 Day Residential Option + Part D: Correspondence Option – approx 40 hours
In the additional 8 days of residential immersion you will complete further online units and have the opportunity to undertake your practical teaching hours at our public classes, with supervision and valuable feedback from our trainers.
If you select the Premier Course Level 2, 20 Day Residential Flexible Learning option, you will only have about 40 hours of Part D the final correspondence work to complete after the residential course before gaining your Level 2 300 hour certificate.
OR
Part C and Part D: Correspondence Option – approx 120 hours
You can choose the 12 Day Residential Flexible Learning Level 2 option and complete Part C and Part D by correspondence in your own time. Post residential course work includes online study, attending classes and journaling you practice teaching experience. You will need to organise your own practical teaching experience and complete a journal of your classes. You will receive your Level 2 300 hour certificate on successful completion of the units. (Allow 12-26 weeks). If you have not completed your Part C and D within 2 years you will need to contact us to re-register and you will be charged a re-engagement fee of $150.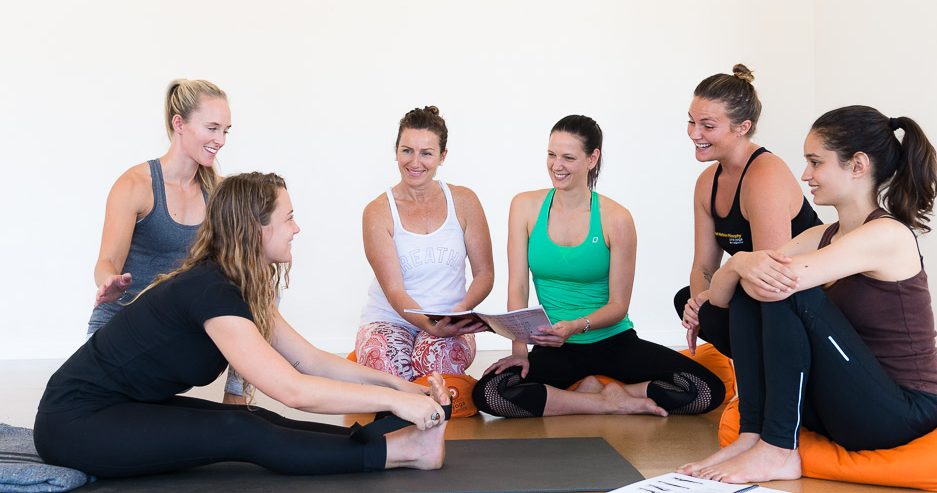 Teaching Faculty
The teaching staff on the Level 2 courses are selected for their experience and dedication. The lead teachers each have over 20 years of knowledge and expertise. Under the guidance of veteran yoga teachers, John Ogilvie, Kara Goodsell and our other senior and guest teachers you will gain valuable insight and expand you knowledge. You will be inspired to learn, to practice and to teach from a place of passionate gratitude.
Experienced teachers include:
John Ogilvie | Kara Goodsell | Davina Kruse | Marita Dortins | Maria Kirsten | Madhava Das | Jade Abbott
Residential Course Content
The residential segment consists of an intensive program covering subjects in depth to build on the foundation of the Level 1 course. The aim is to expand your knowledge of teaching asana and to explore how to teach pranayama, meditation, and yoga philosophy. There is also an emphasis on encouraging your personal practice, how to 'walk the talk' and lead a holistic lifestyle.
Practical and lecture sessions have an average of 18 students and a maximum of 24, they will include the following:

Level 2 Asana teaching techniques, alignment, modifications and variations
Teaching Methodology for intermediate yoga classes
Adjusting and correcting students
Advanced Sequencing for classes and private students
Women's health, pre and post natal yoga
Level 2 Applied Anatomy and Physiology
Level 2 Yoga Philosophy, focus on Yoga Sutras
Learn to teach pranayama and meditation
Ayurveda, yogic health and lifestyle tools
Refining your teaching skills with 'real life' practice teaching opportunities from day 1
The focus is to build on your knowledge and experience. All participants get the opportunity to develop their teaching skills in a real-life context in yoga classes for the public.
If you are already a teaching regularly you will gain valuable feedback from our supervising senior teachers and if you looking to kick start your teaching career you will gain confidence.
The Conversion Course – for non Byron Yoga Centre Level 1 graduates: approx 40 hours
Cost $275
(to register for the Conversion Course you must also register and pay 50% of the fee for your Level 2)
Non Byron Yoga Centre Level 1 graduates need to complete the Conversion Course before embarking on their Level 2. This is to ensure a solid foundation on which to build the Byron Yoga Centre Level 2. The course is approx 40 hours of online study, practical sessions and Skype with our trainers. It comprises of reviewing our Level 1 manual (asana and teaching methodology, pranayama, philosophy, applied anatomy etc) and completing learning activities related to the content. Also practicing Byron Yoga Centre Level 1 asana with John Ogilvie's DVDs, audio files of pranayama and video of sequencing theory plus some Skype sessions and assessments with our trainers. It is recommended you allow 4-6 weeks to complete this Conversion Course.
Residential Level 2 Course Schedule
Click here to view a sample of the first 12 Days of the Intensive Schedule (Part B)
Students need to arrive on the afternoon of the first day to settle into their accommodation. The first session starts at 4.00pm. The course finishes on the last day at 11.00am.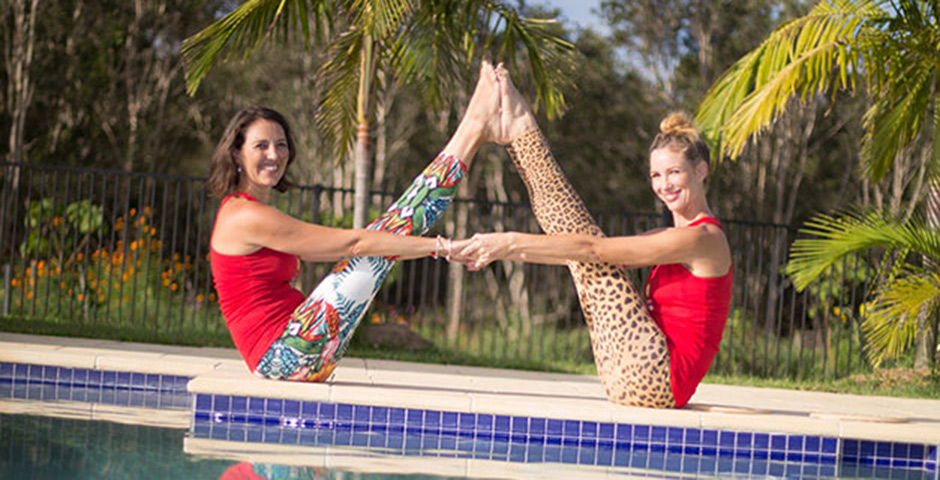 Package includes
Course content plus accommodation at Byron Yoga Retreat Centre plus all meals
Bookings
All bookings must be paid in full 6 weeks before course start date, however we still accept bookings up until the day of the course. We offer internet banking and credit card facilities.