Click here to view course dates and register your place
A flexible option for busy people
The Byron 12 Day Intensive Course is a 200 hour Level 1 training that is accredited with Yoga Alliance and is a Fitness Australia Approved Program for 15 CEC's. The course is comprised of two parts – Parts A & B: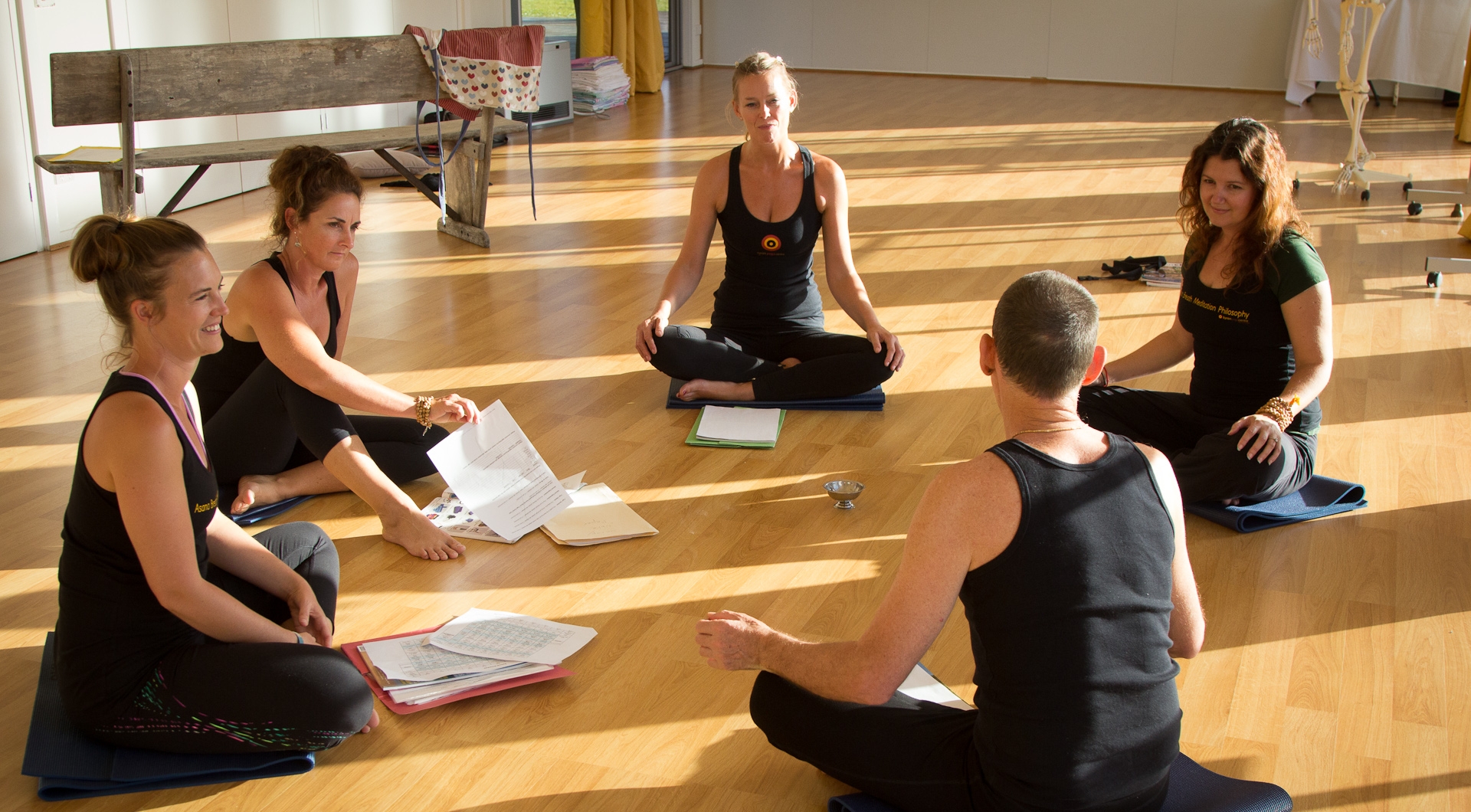 Part A: 12-day residential Intensive
Held at our Byron Bay Training Centre, the Part A Intensive provides you with the opportunity to immerse yourself in your yoga studies and practice-teaching for 12 days straight.
Part B: Correspondence
Part B allows you to complete your remaining training hours by correspondence, in your own time and is included in the cost. The correspondence component begins 4 weeks before the course commencement date (Part A) and then continues at a personal pace, after the 12 day intensive, for as long as you need.
Alternatively, you may wish to stay on at our centre and complete Part B as a residential option over an additional 8 days of training (for an additional cost) this would enable you to complete the 200 hour training as well as enjoy the opportunity of gaining extra confidence by teaching additional public classes. It is possible to come at a later date to do Part B as a residential option. Click here for more info on this option – the Byron 20 Day Intensive
Teaching Faculty
Under the guidance of veteran yoga teachers, Stephan Kahlert and Michael Nazar, the teaching staff on this course are experienced and dedicated. You'll be inspired by our resident and guest yoga teachers alike, who 'walk their talk', living the yoga lifestyle, and are all knowledgeable and passionate about their subjects.
Other experienced teachers include:
Kara Goodsell | Lila Kirtana | Maria Kirsten | Chloe Thorogood | Davina Kruse
Course Content
Part A consists of an intensive program covering a broad range of fascinating subjects all aimed at deepening your understanding of not just the postures, but also pranayama (breathing practices), meditation, and yoga philosophy and lifestyle.
A big focus for us is teaching you to teach and making sure that both your practice and your teaching is safe and aware. All teacher trainees get the opportunity to develop their teaching skills in a real-life context in student classes for the public at our Yoga Centre located in the heart of Byron Bay.
Over a relatively short time, you'll emerge with the practical skills and confidence to launch your yoga teaching career.
"I did not expect such a depth of content or practice, which I am finding beneficial from a personal level as well as a potential studio operation level. I am enjoying every piece of reading, homework and personal practice." T. Butler, Level 1 Graduate.
Schedule
Students need to arrive on the afternoon of the first day to settle into their accommodation. The first session starts at 4.00pm.
The course finishes on the last day at 11.00am.
Daily Schedule:
| | | | |
| --- | --- | --- | --- |
| 6:00am | - | 8:00am | Asanas with focus on Sequencing, Pranayama and Meditation |
| 8:00am | - | 9:00am | Breakfast |
| 9:00am | - | 11:00am | Practical and Lectures |
| 11:00am | - | 11:30am | Morning Break |
| 11:30am | - | 1:00pm | Asana Class |
| 1:00pm | - | 2:00pm | Lunch and free time |
| 2:00pm | - | 3:30pm | Practical and Lectures |
| 4:00pm | - | 6:00pm | Asana Class |
| 6:00pm | - | 7:00pm | Dinner |
| 7:00pm | - | 8:00pm | Practical, Lectures, Meditation or Yoga Nidra |
Click here to view a sample of the 12 Day Intensive Schedule (Part A)
Food
Many students report the food at Byron Yoga Centre to be a highlight. Gathering around the large dining tables together with fellow students and teachers, you'll make new friends, whilst enjoying our healthy, vegetarian meals that are served three times a day. Our menu is perfect for supporting your yoga practice: market fresh and organic, where possible, and designed along Ayurvedic principals to be light and cleansing. We also cater to allergies and food intolerances.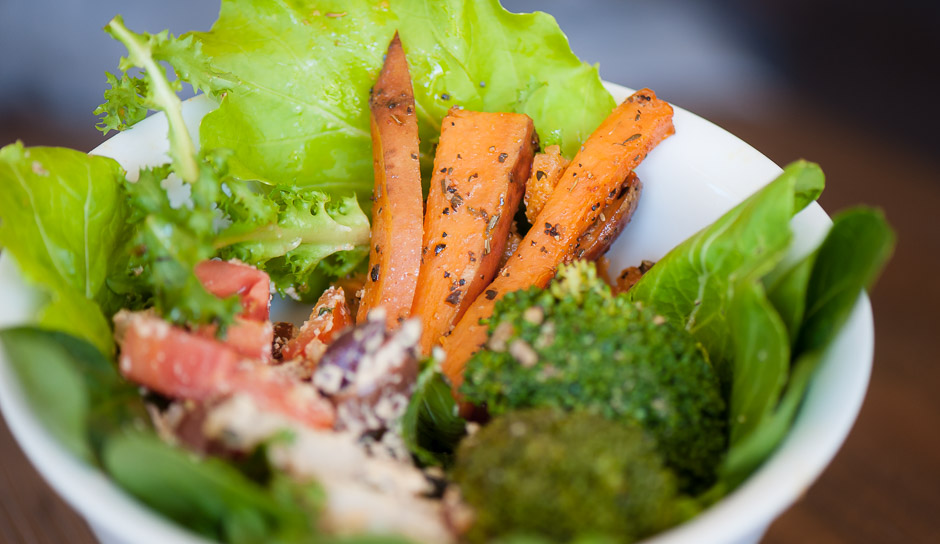 Accommodation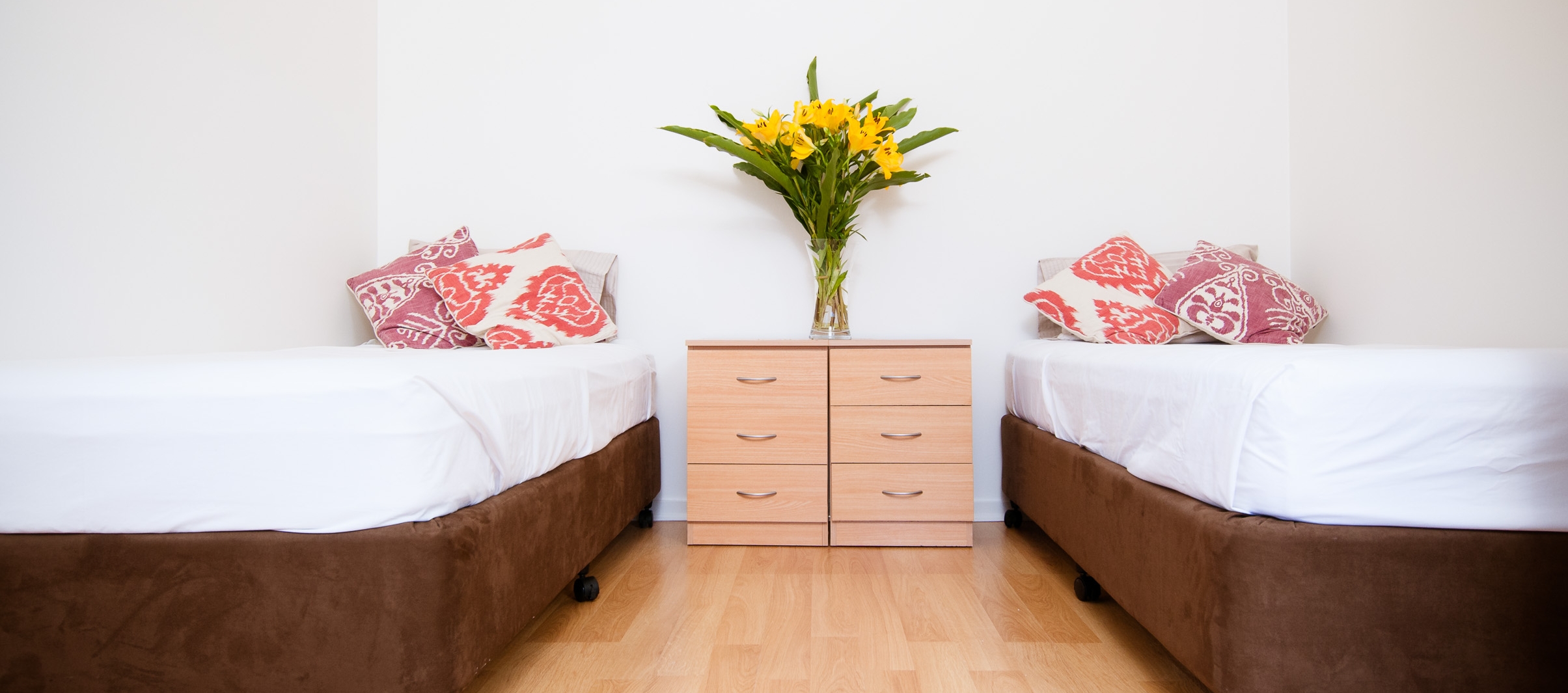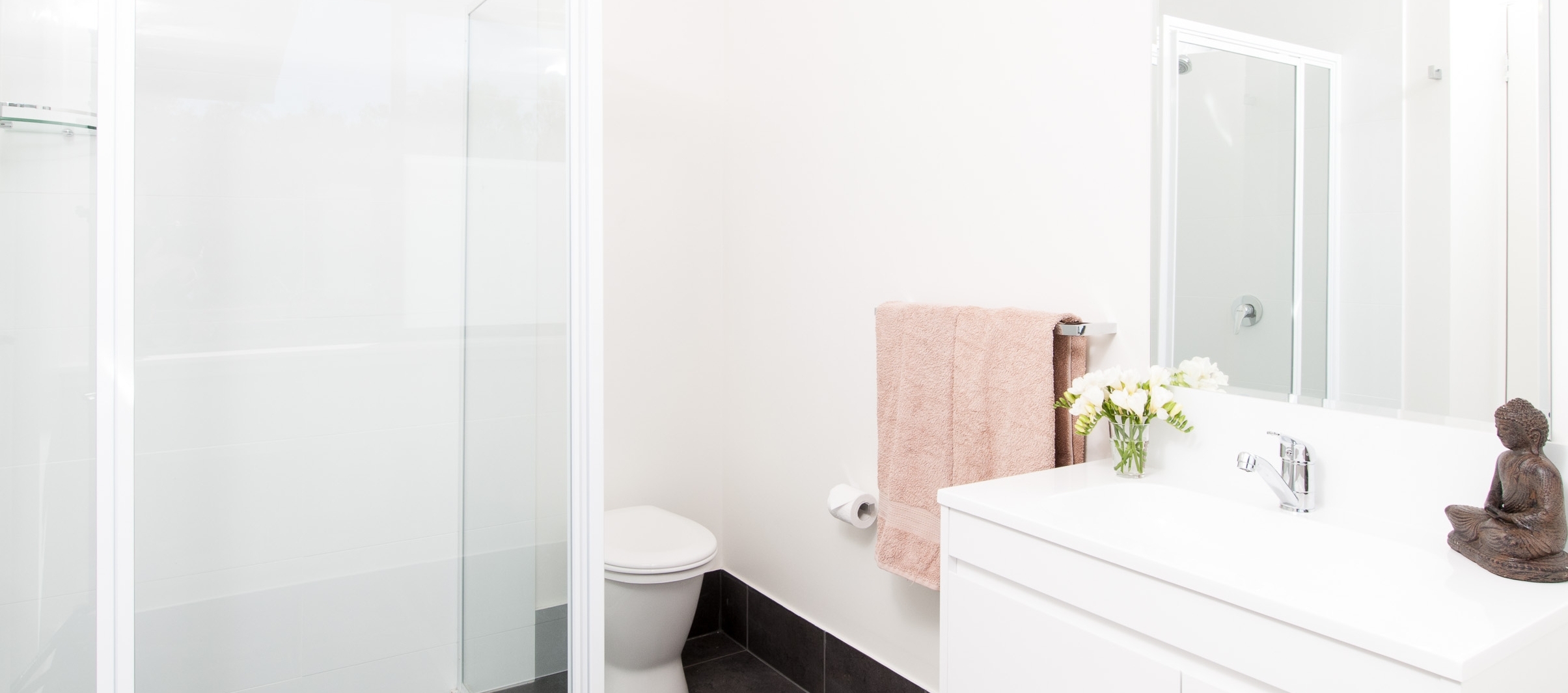 Stay in comfortable twin/triple share rooms with shared bathroom facilities.

Byron Bay – General Information
Cape Byron is Australia's most easterly point, located on the North Coast of New South Wales. With its numerous beaches, unspoilt hinterland, and relaxed lifestyle, Byron Bay is a popular tourist destination. It is also a place where artists, musicians, dancers, writers, surfers, healers and of course yogis express their diversity and individuality.
The town has all major facilities: a hospital, cinema, supermarket, health food stores and great restaurants, as well as a flourishing alternative health industry. Bicycle is the easiest way to get around town and easily organised through Byron Yoga Centre.
The average summer temperature is 21C – 28C, and average winter temperature is 15C – 21C, There are also periods of heavy rainfall, especially in summer. The area has a total annual rainfall of 1734mm.
Byron Shire has a population of close to 30,000, while the town of Byron Bay has a population of about 9,000.
Byron Bay is located just off the Pacific Highway, 800kms north of Sydney, 175kms south of Brisbane. Airports are located in Ballina (30mins south) or Coolangatta (60mins north) and buses and trains arrive regularly.
The following websites provide information about Byron Bay and the surrounding area:
www.byronbay.com  www.echo.net.au  www.byronbaynow.com  www.byronbay.org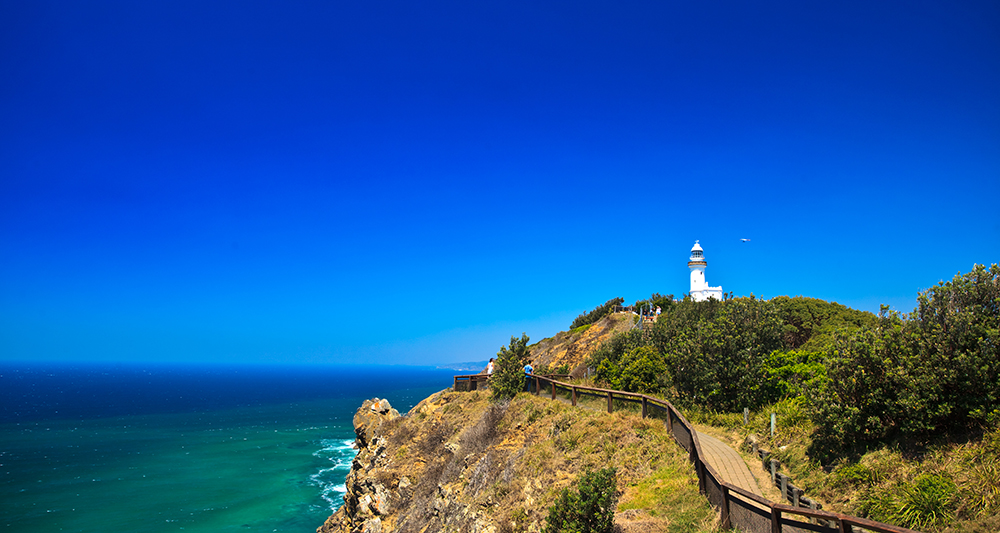 Payment
All bookings must be paid in full, 6 weeks before start date, however bookings can be made up to the last day. We offer internet banking and credit card facilities. Bookings may still be made after this date.