Nationally Recognised Certificate IV Yoga Teaching (10540NAT)
Bridging Course from Level 2 to Cert IV
Price from $1725 (includes all meals and accommodation)
Earlybird price from $1625*
*Earlybird – offer only available for bookings made more than 8 weeks prior to course commencement.
RTO No. 91522 | Course Code. 10540NAT | CRICOS Code. 03418E
Experience makes the difference
Teaching yoga consists of more than simply the skills required to perform asanas correctly or knowledge of anatomy and physiology. Ultimately, the path to teaching yoga with awareness and understanding involves deepening your own practice.
This course is Byron Yoga Centre's 10540NAT Certificate IV Yoga Teaching advanced Teacher Training Course. It is conducted over 9 days in Byron Bay and is a bridging course for those who have completed Byron Yoga Centre's Level 1 and 2 advanced Teacher Training Course and would like to gain their Certificate IV in Yoga Teaching.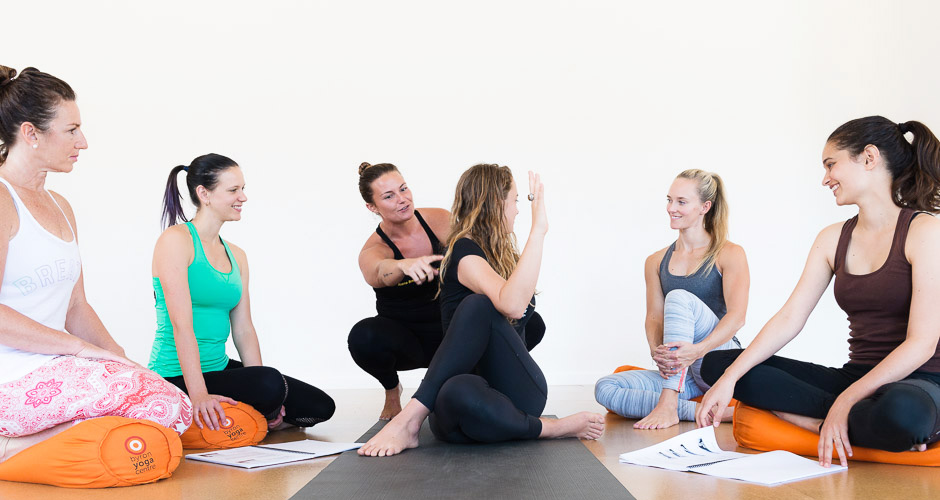 Byron Yoga Centre's Nationally Accredited 91485 NSW Certificate IV in Yoga Teaching Course is fully accredited with Yoga Alliance and YTAA. It is designed to deliver holistic training that encompasses the physical, emotional and spiritual aspects of the yogic path. It is Australia's first, nationally accredited ASQA 10540NAT Certificate IV in Yoga Teaching, Yoga Alliance 500 hour RYT and YTAA recognised.
This represents one of the highest possible qualification in yoga teaching that is recognised both in Australia and internationally. This is in addition to all of our teacher training courses still holding the internationally recognised Yoga Alliance Accreditation and eligibility for the Yoga Teachers Association of Australia.
In order to be able to offer this high standard of teacher training, Byron Yoga Centre is a Registered Training Organisation (RTO) in Australia, and all our trainers are nationally recognised Training and Assessment trainers and assessors.
The new Certificate IV in Yoga Teaching doubles your qualifications in yoga teaching. It is designed to deliver holistic training that encompasses the physical, mental, emotional and spiritual aspects of the yogic path. The course is a ASQA accredited national course and has international standing as Australia has one of the most internationally recognised vocational education systems anywhere in the world.
Course Modules
The bridging course is comprised of 10 units of competency and their assessments that are transferable within the VETAB education system. These are;
YGTWOR401A Work within a yoga school framework
YGTPRC402A Perform a range of Yoga practices
YGTTEA403A Teach a general yoga class
HLTWHS001 Participate in workplace health and safety
HLTAAP001 Recognise healthy body systems in a health care context
HLTAID003 Provide first aid
BSBSMB405 Monitor and manage small business operations
TAEDEL401 Plan, organise and deliver group-based learning
CHCLAH006 Coordinate planning, implementation and monitoring of leisure and health programs
CHCCOM006 Establish and manage client relationships
The course is a Centrelink approved short course. You may apply to Centrelink for Austudy, the Education Supplement or the Education Entry Payment.
Training Location – Byron Yoga Retreat Centre, Byron Bay
Established in 1988 by John Ogilvie, Byron Yoga Centre is one of the longest running yoga schools in Australia. This  course is held at our peaceful training venue in Byron Bay – within walking/bike-ride's distance from Byron Bay's town-centre and beaches. All amenities are on site: shared accommodation, dining areas, yoga shalas and training rooms, plus our new 20-metre mineral salt water pool.
Teachers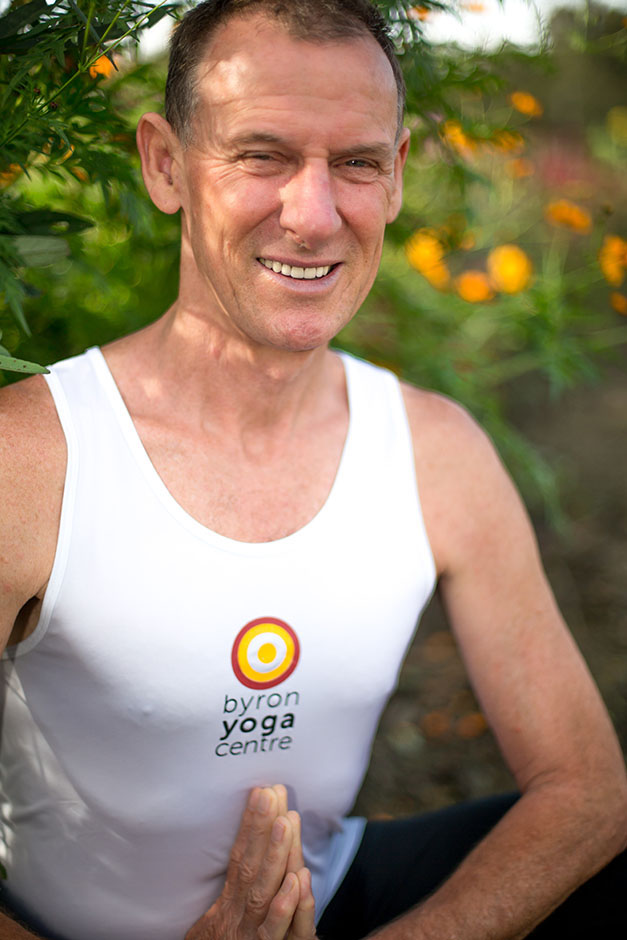 The lead teachers have over 20 years of knowledge and expertise each.
Under the guidance of veteran yoga teacher, John Ogilvie, the teaching staff on this course are experienced and dedicated. You'll be inspired by our resident and guest yoga teachers alike, who 'walk their talk', living the yoga lifestyle, and are all knowledgeable and passionate about their subjects.
Other experienced teachers include:
John Ogilvie | Kara Goodsell | Davina Kruse | Marita Dortins | Maria Kirsten
Schedule
Students need to arrive on the Saturday fternoon. The first session start at 3pm.
The course finishes on the last day at 11.00am.
Prerequisite
Byron Yoga Centre Level 1 and Level 2 Teacher Training Course or currently enrolled in a Byron Yoga Centre Level 2 course
Bookings
All bookings must be paid in full 6 weeks before course start date. We offer internet banking and credit card facilities.