50 Hour Modular Training Course, part time course in Fitzroy, Melbourne
Yin Yoga Teacher Training Course for yoga teachers, also open to experienced practitioners – add Yin Yoga to your teaching skill set and develop a personal practice
Byron Yoga Centre has a studio at the Ashtanga Yoga Centre of Melbourne in Fitzroy and offers this part time non-residential Yin course and also a part time Level 1.
Course price from $1,575
Earlybird Price from $1,375*
*Earlybird – offer only available for bookings made more than 8 weeks prior to course commencement.Saturday & Sunday 9am to 6pm x 3 weekends
Yin Yoga
Yin Yoga has been growing in popularity as people increasingly seek balance in a fast-paced world.  The chance to sink into stillness, to connect to your centre and to relax into rest is a potent practice.
Many people see Yin Yoga as a complement to a vinyasa practice, the yin to the yang, but it is also an entire practice in itself. This training will equip you, as a teacher and as a practitioner, to add elements of Yin to the cool down of your class or to teach complete sessions of Yin Yoga.
Many people confuse Yin and Restorative Yoga, for a detailed explanation see here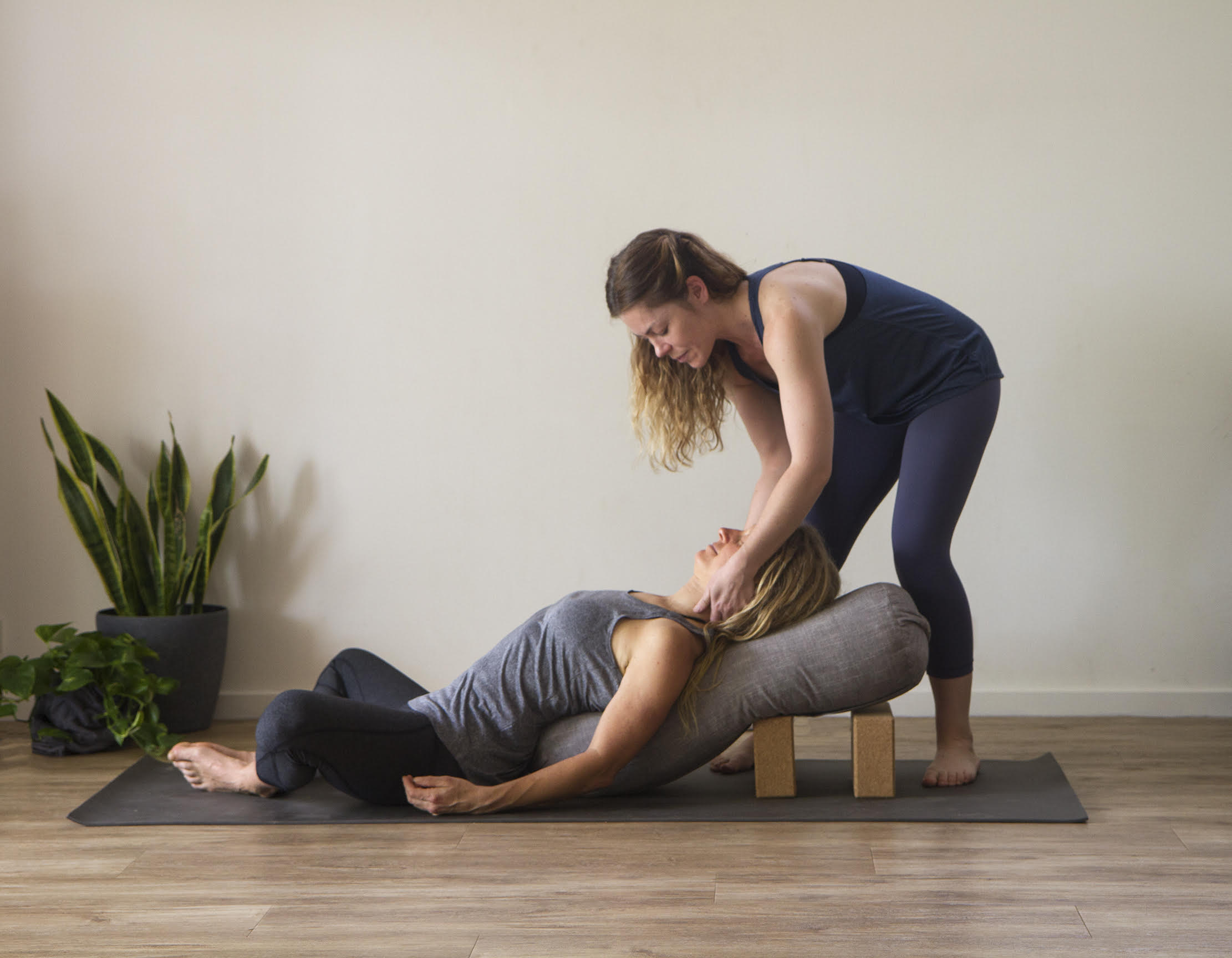 Yin Yoga Teacher Training 
Course Overview
This course provides a solid foundation of the theory and methodology of Yin Yoga. You will learn how Yin Yoga poses works along the body's meridians and about the effects on the bio-mechanics of the body including how the poses work on the fascia and connective tissue. You will also explore experientially how Yin Yoga works on deep levels to still the mind and balance the emotions, even releasing long held emotions on a cellular level.
You will be guided through the teaching method and sequencing of 20 key poses in Yin Yoga, and variations on these poses. Participants will have the opportunity for practical teaching experience and will be encouraged to develop their competence and confidence in sharing Yin Yoga with others by filming and submitting 2 yin asana classes.
Course Content
Learn to teach 20 Yin Yoga poses, safely and confidently
Yin intentions and principles
Physical and energetic theory and benefits of Yin Yoga asanas
Meridians of the body and how to develop themed classes
Sequencing, adjusting and use of props for Yin Yoga
Bio mechanics of Yin Yoga on the body
Practical teaching opportunities, filming 2 yoga classes
Certificate of Attainment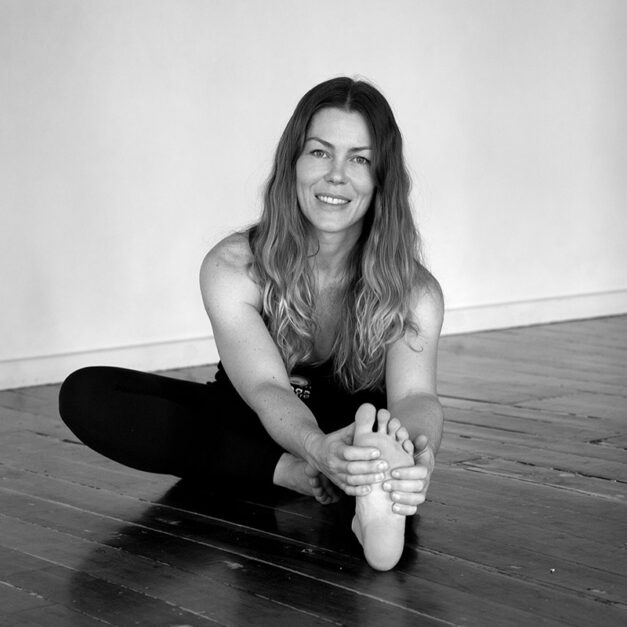 You will receive a certificate of completion and this 50 hour training can be counted as your CPD (Continuous Professional Development) as required by Yoga Alliance (YACEP) and Yoga Australia.
Note: There are no assessments or online requirements for this course (yay!).
Your Teacher Trainers
This course will be led by Byron Yoga Centre Senior Teacher Lizette Bell
"The teacher was wonderful with a huge amount of knowledge that she presented in an engaging way. I learnt so much and feel confident to teach what we learnt." Kate
Sample Program – 6 Day Yin Yoga Training
In this 50 hour training, you will enjoy yoga classes, theory sessions and practical teaching opportunities to further your teaching skills plus time to relax and reflect.
9am - 10:30am - Led practice
10:30am - 11:00am - Break
11:00am - 12:30pm - Principles of Yin
12:30pm - 1:30pm - Lunch
1:30pm - 3:30pm - Practical and Lectures
3:30pm - 4pm - Afternoon break
4pm - 6pm - Practical teaching and lectures
Course Venue
The Melbourne trainings are held at the Ashtanga Yoga Centre of Melbourne, Level 1, 110 – 112 Argyle St, Fitzroy