date to be announced…
LIMITED PLACES AVAILABLE!
*Optional 1-Day Restorative Yoga Teacher Training add-on available.
The Bliss Baby Yoga Postnatal 3 Day Intensive is fun, practical and packed with information to help launch you into the growing field of teaching yoga for new mums (and their bubs!).
Learn the fundamental knowledge to help you feel confident to start your own postnatal and mums and bubs yoga classes.
In this 3-day training, we'll be looking at:
The 'fourth trimester' – emotional and physiological overview of early motherhood
Postnatal applied anatomy & physiology
Postnatal Sequencing: including the 5 postnatal posture groups & important safety guidelines
Mums n Bubs & Mums n Toddlers Yoga – theory, sequencing ideas, and sample practices
Postnatal pranayama practices
Postnatal restorative yoga
Prac: sample postnatal practices
Prac: Mums n Bubs student prac teaching
Defining and recognising Postnatal Depression and 'Baby Blues'
Presented by Yoga and Women's Health Specialists including: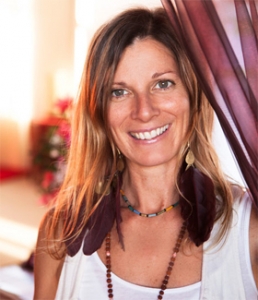 Emma Grant has been practicing yoga since 1996 and teaching since 2001. She has maintained her practice of yoga, meditation and Ayurveda throughout her two pregnancies and into motherhood. Trained in prenatal and postnatal yoga, Emma has also studied Ayurveda at Naturecare (Sydney) and with Ayurvedic Doctors in India.
Emma is Founder and Director of the Red Tent Yoga based in Byron Bay, and currently teaches weekly yoga classes for mums with their bubs & toddlers, prenatal yoga & workshops as well as Ayurveda and Massage. Emma is a senior course facilitator for Bliss Baby Yoga teacher training courses across Australia. Emma also travels to Japan twice a year to share Bliss Baby Yoga Prenatal and Postnatal Yoga Teacher Training courses and her own 'Love Your Body' workshops in Tokyo and Kyoto.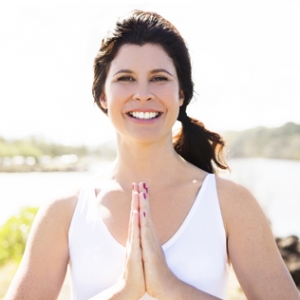 Lisa Fitzpatrick is a physiotherapist, best selling author, mother of two, yoga teacher, yoga teacher trainer (specialising in Anatomy & Physiology), and coach who revels in supporting women to find their soul purpose.
Lisa has over 20 years experience working with people to improve health by promoting Mind-Body awareness. She has a specialised interest in women's health, well-being and spiritual consciousness, and has a talent for making complex anatomical concepts simple and fun.
Lisa is also the founder of Sacred Women's Business, a coaching and training business, providing coaching for intelligent and conscious entrepreneurs with a legacy.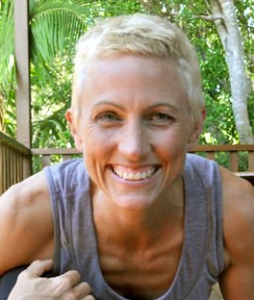 Maria Kirsten (MA, ERYT) has been practicing yoga since 1989 and began teaching in 2000. Maria, a mother of two, is a specialist in anatomy & physiology, yogalates and yoga therapy.
Maria is a passionate and experienced yoga teacher and yoga teacher trainer, teaching specialist sessions in anatomy and yoga therapy, and facilitating workshops for teachers throughout Australia and internationally. Maria shares her expertise in postnatal yoga therapy as part of our Bliss Baby Yoga 100 hour Prenatal and Postnatal Yoga Teacher Training courses in Byron Bay, and is a member of the Byron Yoga Centre teaching faculty for teacher training courses and retreats.
Maria, an Occupational Therapist in training, is driven by a passion to make yoga safe and accessible for everyone. Her style of teaching is dynamic and fun, making anatomy come to life in movement.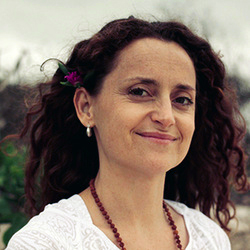 Dr Lauren Tober is a mother of two, yoga teacher and clinical psychologist, who has also trained in Mindfulness-Based Cognitive Therapy, iRest Yoga Nidra™ and Life Force Yoga. Her passion is in bridging the gap between Western and yogic psychology to help people to heal and to live full and wholehearted lives. She is also the founder of "Capturing Gratitude" and "A Daily Dose of Bliss".
Lauren shares her expertise on Perinatal Mental Health – Recognising Postnatal Depression and Effective Communication for Yoga Teachers on our Byron Bay based 100 hr Bliss Baby Yoga Prenatal and Postnatal Yoga Teacher Training coures. Get to know Lauren at www.laurentober.com.
Course Prerequisites ("Is this training appropriate for me?")
Our Bliss Baby Yoga weekend Prenatal / Postnatal 3-day intensive modules are suitable for yoga teachers, or those currently or planning to undertake yoga teacher training, as well as those working in related fields of women's health, such as midwives. The prerequisite to enrol in Bliss Baby Yoga's specialised teacher training courses is at least 6 to 12 months of yoga practice experience (so that you are familiar with the basic yoga postures and practices).
Pregnant women are very welcome to attend, ideally from 14 weeks gestation onwards.
Please note – this 3-day training will not qualify graduates to teach prenatal yoga classes if they are not already a qualified yoga teacher. If you are planning on teaching prenatal yoga classes we recommend undertaking a general Level 1 (200hr minimum) yoga teacher training course in addition to this specialised training (particularly for the purposes of gaining insurance to teach, and learning the basic skills of 'how to teach' which are not included in this specialised weekend module).
If you are currently working in a related field of women's health (such as midwifery) and are planning to use this training to offer Postnatal Yoga practices within the context of your current work, your current insurance may cover you to do this.
If you have any questions regarding your suitability/eligibility to undertake this training please don't hesitate to contact us through the web contact form or email info@blissbabyyoga.com.
Accreditation
Attendance of the weekend modules provides ongoing Professional Development hours / points for Yoga Australia & Yoga Alliance members.
Members of both Yoga Alliance and Yoga Australia are required to complete ongoing professional development to keep their membership current.
Registrants of our weekend modules will receive a Completion Certificate and will be able to use the course hours to accrue these necessary professional development hours, as well as to gain the all-important knowledge and skills to launch them into this specialised area of women's health.
At the end of the course we will also include you on our online directory of qualified pre/postnatal yoga teachers.
Dates and Times
date to be announced…

Course Location
Byron Yoga Retreat Centre, 50 Skinners Shoot Rd, Byron Bay NSW.
This specialised 3-day training will be held at Byron Yoga Retreat Centre, Byron Bay. This eco-friendly retreat and training centre is about a 5 minute drive or 20 minute walk from Byron Bay town centre and beaches.
Accommodation and Meals
This is a fully-residential training includes comfortable, clean twin-share rooms (2 single beds) with shared bathroom facilities and everything conveniently on site: accommodation, yoga studios and dining areas.
Email info@blissbabyyoga.com for further information.
Accommodation and meals are included in the total course fee.
Course Fees
$990 AUD – include a comprehensive course manual and DVD, the opportunity to co-teach / observe a real Mums n Bubs yoga class, 4 nights on-site accommodation (twin-share with shared bathroom facilities), and all meals – healthy, delicious and vegetarian (from dinner on Wednesday 24 August through to breakfast on Sunday 28 August).
$1320 AUD – for 3-Day Postnatal & Mums n Bubs Yoga Teacher Training PLUS 1-Day Level 1 Restorative Yoga Teacher Training add-on, 25-28 August, 2016
LIMITED PLACES AVAILABLE!
Got a query? Contact us here. 
Testimonials
What previous participants say about the Postnatal Yoga Teacher Training Intensive course:
"The teachers were fabulous – provided a very safe, nurturing environment. A really, really amazing learning experience!" – Kathryn Shaw, Sydney

"This course is a great way for a teacher to move into a very special area." – Brita, Yoga Teacher, Sydney

"There was so much information, so much expertise!" – Niccy Swann, Sydney

"The course offered a great depth of awareness on helping women to heal and strengthen after birth." – Jenny Schellhorn, Doula and Yoga Teacher, Sydney