Next course: 1-12 June 2015
Cost $3350 (includes tuition, all meals and accommodation)
Earlybird Price $3250
*Earlybird – offer only available for bookings made more than 8 weeks prior to course commencement.
Click here to view course dates and register your place
Teacher Training Graduate Program – Byron Bay
Byron Yoga Centre's 12-day Yoga Therapy Course is designed as an introduction to the physical, emotional and spiritual aspects of yoga therapy.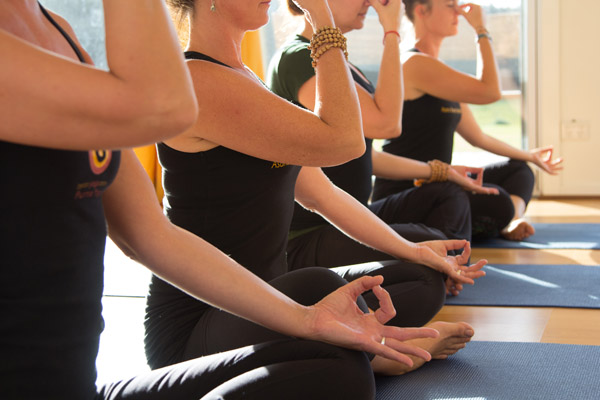 Yoga Therapy Course Overview
This course is designed to enhance the skills and knowledge of yoga teachers in instructing students with special needs, assisting them to move towards better health and wellbeing. With the assistance of our experienced senior trainers, who are specialists in this growing field of Yoga Therapy, you will learn to design and sequence individualised programs for students with specific medical or health conditions or injuries. This course is also a good way to refine your ability as a teacher of general classes, to help you to more adeptly 'juggle' students with varying needs.
The goal of the course is to enable you to design programs for your one on one clients, to design classes for a group with special needs, and to more confidently teach general yoga classes to beginners, older students, and those with injuries.
Accreditation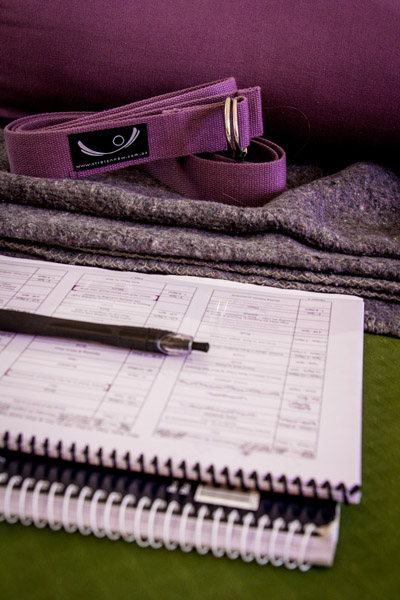 Upon successful completion of this course you will receive a certificate for 100 hours of teacher training in therapeutics under the following competencies:
training in the therapeutic application of Yoga principles and philosophies
therapeutic application of functional anatomy & physiology and patho-physiology
basic Ayurveda principles
therapeutic application of Yoga practices (asana, pranayama, relaxation, dhyana, mudra & bandha)
therapeutic lifestyle modifications in the Yogic model
health assessment training & assessment in the Yoga framework
therapeutic Yoga program development (with a focus on one of one programming)
therapeutic Yoga program development (with a focus on special populations programming)
Yoga Therapy treatment training, including at least 6 hours of client case work
training in referral (to and from other health care practitioners)
These competencies are Australian and International Therapeutic Yoga Associations, and the hours from this course can be put towards an eventual certification as a yoga therapist.
There is also the option to accrue an additional 80 hours of non contact hours after the course via research, teaching therapeutically, developing classes and programs for individuals and groups with special needs. These hours are not compulsory, and the details of how to earn them will be covered during the course.
Course Methodology
With a primary focus on Applied Anatomy for yoga asana, and an exploration of all of the eight limbs in therapy, this course aims to give students a concrete, useful experience of how to integrate the totality of yoga into teaching therapeutically.
This course is open to all graduates of recognised, accredited yoga teacher training courses.
Yoga teachers who have been teaching for many years without official training are also eligible, with the provision of a written declaration detailing your teaching experience. Serious, experienced yoga practitioners may be accepted at Byron Yoga Centre's discretion.
Your Teacher Trainers – experience and expertise
Coordinator Maria Kirsten is joined by Byron Yoga Centre founder and director, John Ogilvie, Australian yoga community legends, Eve Grzybowski, Libbie Nelson and Judy Krupp, as well as senior BYC teacher trainers, Ana Davis and Lila Kirtana.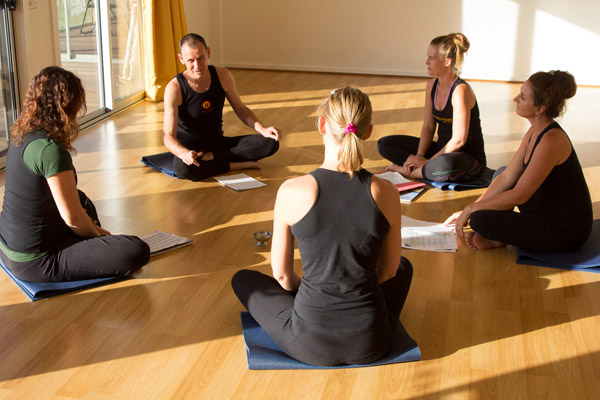 Facilitator: Maria Kirsten, MA,E-RYT
Maria has been practicing yoga since 1989 and began teaching in 2000. She is a yoga teacher, as well as a lecturer in yoga asana and yoga anatomy on several teacher training courses; her work is centred on yoga as a form of intelligent movement and looks at how to make powerful poses and practices of yoga safe, simple and accessible to all. Her classes get people listening to their bodies and finding pleasure and joy in the connection. Maria explains: "I think of myself as a relationship counsellor for people and their bodies." Her DVD "Yoga for Grownups" is popular with yoga students and teachers alike. Her passion is making yoga safe and accessible for everyone. She is dynamic and fun, and makes anatomy relevant and alive in movement.
Guest teacher: Eve Grzybowski
Eve has been teaching for nearly 30 years, practising yoga continuously since 1971, and training yoga teachers since the mid-1990s. Her teaching emphasises that paying attention to the physical work of poses is important because it fosters the unfolding of pure awareness, leading to evolving body, mind, and spirit. Author of Teach Yourself Yoga and The Art of Adjustment, Eve's passion is inspiring yoga students to develop their own practice and discover their inner teacher.
Guest teacher: Judy Krupp
Judy Krupp is a senior teacher trainer with Byron Yoga Centre with more than 20 years experience. Founder and director of The Yoga Room & Life Centre in Sydney, Judy has an astute knowledge of the body and its movement and she lives and teaches with both humour and passion. She encourages her students to move beyond their perceived limitations, while working at an individual pace with grace and core stability.
Guest Teacher: Libbie Nelson
Libbie is a certified Iyengar yoga teacher, therapist and physiotherapist with over 25 years of yoga teaching behind her in the Iyengar tradition with other strong influences evident. She began working with yoga as therapy by teaching 'medical yoga classes' in Sydney when also working as a naturopath. Libbie moved to Byron Bay in 1990, where she combines yoga, naturopathy, physiotherapy and acupuncture in her physiotherapy practice with studio attached. This enables continuation of her interest in healing individuals with yoga and herbs as well as giving routine yoga and medical classes. Libbie has also been involved in teaching yoga for special needs to budding yoga teachers and yoga therapy to certified yoga teachers. She has completed a diploma in Ayurveda and courses in Pilates and Bones for Life, a Feldenkrais derived series. Her teaching and self-study continues to align her with the most knowledgable and well-educated yoga therapy teachers in the country.
Course content
The following subjects will be covered: –
Asana – managing a general class, teaching beginners and older students
Yoga as an holistic practice integrating the 8 limbs
Applied Anatomy & Physiology: Developmental patterns
Applied Anatomy & Physiology: working with back conditions, neck, knee, shoulders, scoliosis, the sacro-iliac joint, and the rotator cuff etc
Applied Anatomy & Physiology: aged clients, injuries, yoga for osteoarthritis
Mind-body connection – meditation and pranayama for healing
Introduction to counselling
Yoga therapy for recovering from addiction
Women's health
Restorative yoga as yoga therapy
Post-operative healing
Working with props
Adjustments and corrections
Postural and Functional Assessment
Ayurveda and yoga therapy
Case studies (comparative): theory
Developing yoga therapy classes for a special needs population
Work one on one to develop an individual yoga therapy program
Course schedule
Students need to arrive on the afternoon of the first day after 2pm to settle into their accommodation.
A brief introduction to staff and commencement of the course will be at 3pm and finishes on the last day at 11am.
› Download the Sample Yoga Therapy session schedule.
Food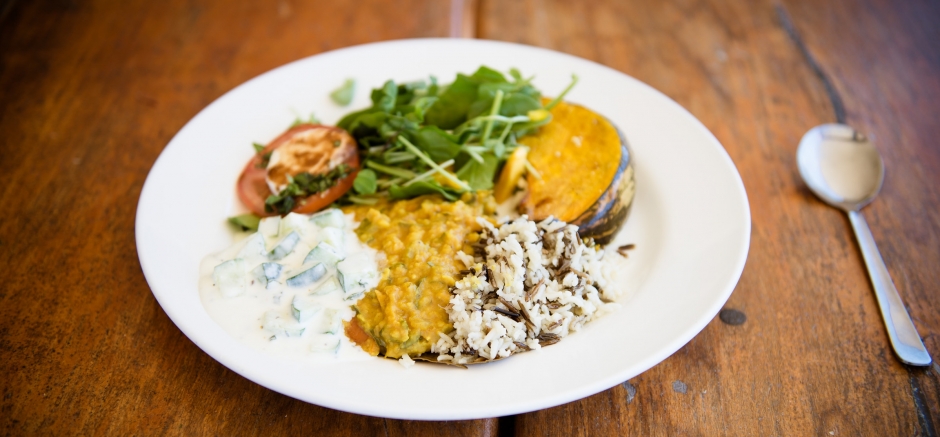 Food at Byron Yoga Centre is market-fresh. Enjoy healthy and delicious vegetarian cuisine, organic wherever possible, designed along Ayurvedic principles to be light and cleansing.
Accommodation
Share accommodation is available at our specially designed yoga centre which is located within easy walking / cycling from the centre of Byron and the beaches
The accommodation is clean and simple, with shared rooms and access to all amenities
Trainees in residence are expected to be cigarette, drug and alcohol free and are asked to maintain silence (where practical) in the mornings before 9am and after 9.30pm and at ALL times in the rooms
Generally please be mindful that the accommodation is a place of study and learning, that socialising can be done at local cafés or the beach. We also ask trainees in residence to be vegetarian on site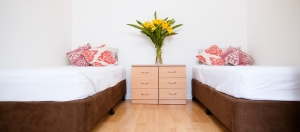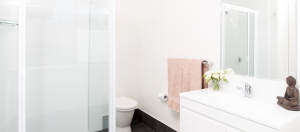 Bookings
All bookings must be paid in full 6 weeks before start date. We offer internet banking and credit card facilities.
Click here to view course dates and register your place
Read an article about the unique experience of training in our Yoga Therapy Teacher Training Intensive here.
Byron Bay – General Information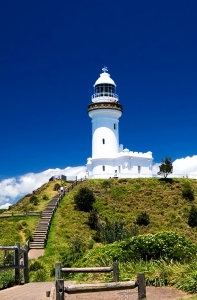 Cape Byron is Australia's most easterly point, located on the North Coast of New South Wales. With its numerous beaches, unspoilt hinterland, and relaxed lifestyle, Byron Bay is a popular tourist destination. It is also a place where artists, musicians, dancers, writers, surfers, healers and of course yogis express their diversity and individuality.
The town has all major facilities: a hospital, cinema, supermarket, health food stores and great restaurants, as well as a flourishing alternative health industry. Bicycle is the easiest way to get around town and easily organised through Byron Yoga Centre.
The average summer temperature is 21C – 28C, and average winter temperature is 15C – 21C, There are also periods of heavy rainfall, especially in summer. The area has a total annual rainfall of 1734mm.
Byron Shire has a population of close to 30,000, while the town of Byron Bay has a population of about 9,000.
Byron Bay is located just off the Pacific Highway, 800kms north of Sydney, 175kms south of Brisbane. Airports are located in Ballina (30mins south) or Coolangatta (60mins north) and buses and trains arrive regularly.
The following websites provide information about Byron Bay and the surrounding area:
www.byronbay.com  | www.echo.net.au | www.byronbaynow.com | www.byronbay.org