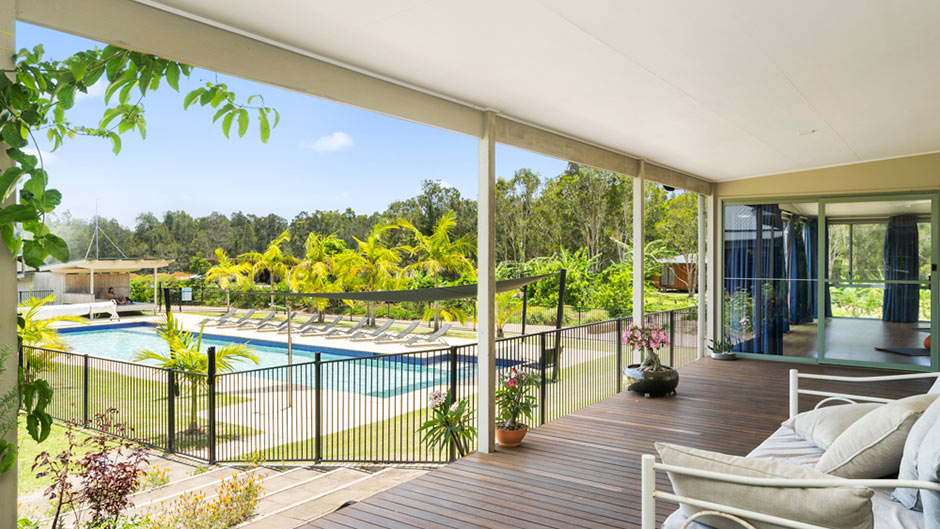 | Dates | RG TEST - Programs | Register |
| --- | --- | --- |
| June 2 - 4, 2023 | 3 Day Weekend Yoga and Health Retreat – June 2023 | Register Now |
| June 9 - 11, 2023 | 3 Day Weekend Yoga and Health Retreat – June 2023 | Register Now |
| June 23 - 25, 2023 | 3 Day Weekend Yoga and Health Retreat – June 2023 | Register Now |
| June 30 - July 2, 2023 | 3 Day Weekend Yoga and Health Retreat – June 2023 | Register Now |
| July 7 - 9, 2023 | 3 Day Weekend Yoga and Health Retreat – July 2023 | Register Now |
| July 14 - 16, 2023 | 3 Day Weekend Yoga and Health Retreat – July 2023 | Register Now |
| July 21 - 23, 2023 | 3 Day Weekend Yoga and Health Retreat – July 2023 | Register Now |
| July 28 - 30, 2023 | 3 Day Weekend Yoga and Health Retreat – July 2023 | Register Now |
| August 4 - 6, 2023 | 3 Day Weekend Yoga and Health Retreat – August 2023 | Register Now |
| August 11 - 13, 2023 | 3 Day Weekend Yoga and Health Retreat – August 2023 | Register Now |
| August 18 - 20, 2023 | 3 Day Weekend Yoga and Health Retreat – August 2023 | Register Now |
| August 25 - 27, 2023 | 3 Day Weekend Yoga and Health Retreat – August 2023 | Register Now |
| September 1 - 3, 2023 | 3 Day Weekend Yoga and Health Retreat – September 2023 | Register Now |
| September 8 - 10, 2023 | 3 Day Weekend Yoga and Health Retreat – September 2023 | Register Now |
| September 22 - 24, 2023 | 3 Day Weekend Yoga and Health Retreat – September 2023 | Register Now |
| September 29 - October 1, 2023 | 3 Day Weekend Yoga and Health Retreat – September 2023 | Register Now |
| October 6 - 8, 2023 | 3 Day Weekend Yoga and Health Retreat – October 2023 | Register Now |
| October 13 - 15, 2023 | 3 Day Weekend Yoga and Health Retreat – October 2023 | Register Now |
| October 20 - 22, 2023 | 3 Day Weekend Yoga and Health Retreat – October 2023 | Register Now |
| October 27 - 29, 2023 | 3 Day Weekend Yoga and Health Retreat – October 2023 | Register Now |
| November 3 - 5, 2023 | 3 Day Weekend Yoga and Health Retreat – November 2023 | Register Now |
| November 10 - 12, 2023 | 3 Day Weekend Yoga and Health Retreat – November 2023 | Register Now |
| November 24 - 26, 2023 | 3 Day Weekend Yoga and Health Retreat – November 2023 | Register Now |
| December 1 - 3, 2023 | 3 Day Weekend Yoga and Health Retreat – December 2023 | Register Now |
| December 8 - 10, 2023 | 3 Day Weekend Yoga and Health Retreat – December 2023 | Register Now |
Price from $790 (includes treatment, meals and 2 nights in twin share room with shared bathroom, other accommodation options subject to cost and availability)
Earlybird price from $690*
*Earlybird – offer only available for bookings made more than 8 weeks prior to course commencement.
The signature 3 Day Weekend Retreat offers a relaxing break in beautiful Byron Bay with time to reconnect and focus on your wellbeing.
Allow the tranquillity of the Byron Yoga Retreat Centre to help you re-energize as you relax by the heated 20 metre mineral salt swimming pool. Tap into the magical healing qualities of Byron Bay with a dip in the ocean or a walk on the beach.
Enjoy delicious nourishing food, yoga classes suitable for all levels (beginners welcome) and sessions designed to impart fundamental guidance to increase your mind / body wellness.
Our retreat programs align with the wisdom of Ayurveda, the ancient holistic system of healing that seeks to restore balance in body, mind and spirit. Ayurveda recognises that we need to tailor our diet, yoga practice and lifestyle with the season and so our guests will now benefit from new sessions every three months: Spring, Summer, Autumn and Winter.
All guests on the 3 Day Weekend Retreat are treated to a massage as part of the all-inclusive package. You could choose to book this on your arrival day – and maybe pay for an extra massage later in the weekend! There are also options for additional activities, but on the 3 Day Retreat many guests choose not to leave the tranquil compound of Byron Yoga Retreat Centre!
If you have more time we suggest you consider the 5 Day or 7 Day programs to really delve into the retreat experience, explore Byron Bay and make lasting changes. The 3 Day Retreat is a well thought out program of yoga classes, wellness sessions and free time, designed to promote the utmost opportunity to reap the benefits of a weekend break.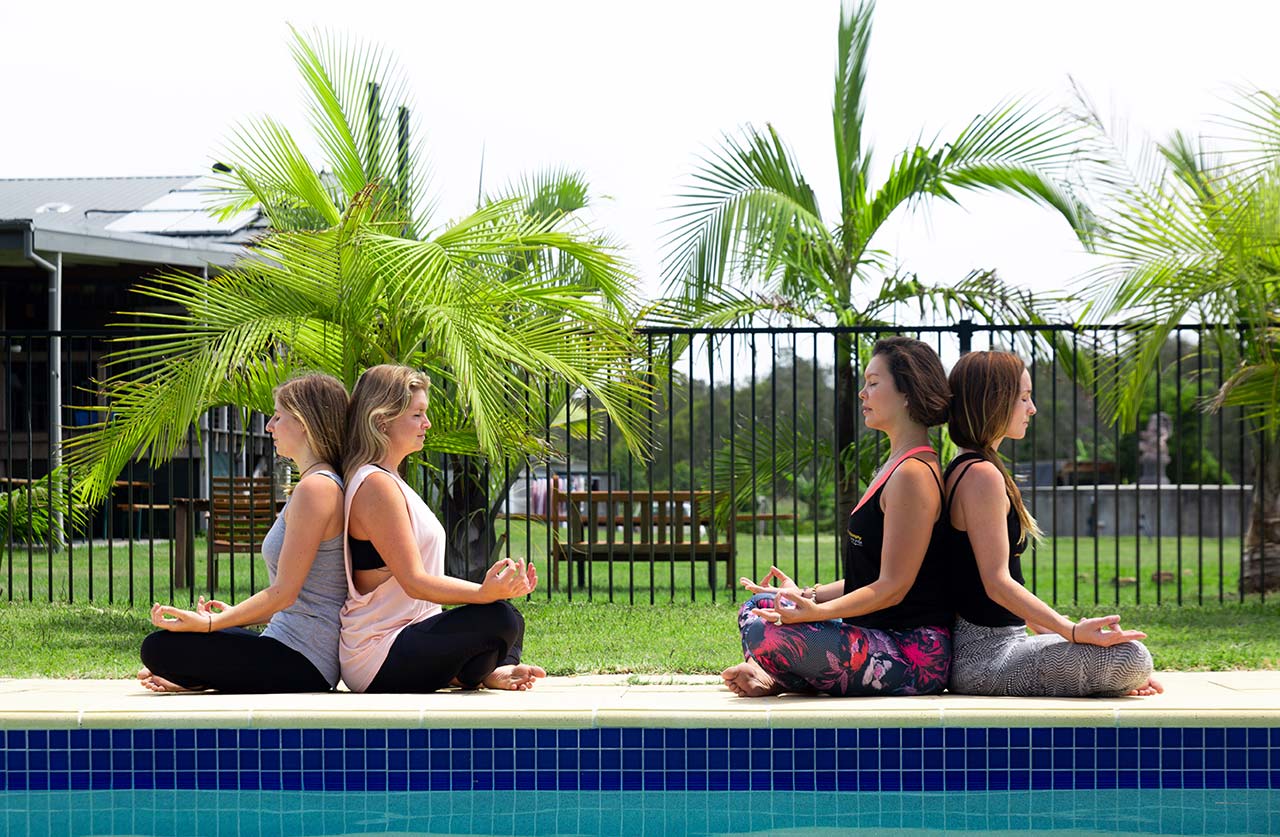 Retreat Overview
The program sessions run from 3pm on the Friday afternoon to 3pm Sunday. However, you are welcome to arrive anytime on the Friday, to book in for lunch and you can also continue to enjoy the facilities after the closing session on Sunday. Revel in the therapeutic mineral salt pool (the 20 metre pool is heated in winter), or maybe head to the beach or into town. From 2pm you can meet your retreat host and have access to your room.
The retreat begins on Friday afternoon with an opening circle where you get to know your fellow retreat guests and host. After the opening circle you will be gently guided in a relaxing Restorative yoga class, where the poses use lots of comfy props and are held for a period of time which allows your body to release tension and activates the parasympathetic nervous system.
A highlight for many guests are the amazing meals. You will benefit from healthy plant based meals, with a selection of hot dishes and a salad bar. Much of the produce comes from the onsite organic garden. You can see your next meal growing!
Each day will start with either a flow yoga class or a walk to the famous Byron Bay lighthouse. There are also optional mid morning yoga classes and a workshop to impart the key elements of yoga alignment – making this retreat ideal for anyone (including beginners) looking to refine their yoga practice.
An essential component of the 3 Day Retreat are the morning and evening sessions that offer insights into the yogic traditions of meditation, philosophy and guided relaxation. You will benefit from the knowledge of experienced teachers offering practical guidelines to living a healthier, happier and more fulfilling life.
Enjoy and benefit from the sessions, but also take away valuable tools to incorporate increased wellness into your daily life.
Seasonal Programs
AUTUMN
Focus: preparing and looking after the body for the introspective season
Wellness workshop: Nourishment session
WINTER
Focus: how to create fire and look after the body with a stronger yoga practice
Wellness workshop: Practicing self love session
SPRING
Focus: preparing and looking after the body for the renewal season
Wellness workshop: Intention setting session
SUMMER
Focus: preparing and looking after the body for the outward looking season
Wellness workshop: Lifestyle session
The Yoga
Our retreats are suitable for yogis of all levels of experience including beginners. The yoga taught at Byron Yoga Retreat Centre is called Purna, meaning integrated or complete. We offer a holistic approach to yoga integrating not just the physical postures but also meditation, pranayama breath exercises and philosophy.

Price Includes:
2 nights twin shared accommodation (single and ensuite rooms subject to cost and availability)
All meals: nutritionally-balanced, delicious, vegetarian menu (allergies and preferences catered to)
Unlimited herbal teas and fruit
1 massage or treatment
Use of onsite bicycles
Use of heated 20 metre mineral salt swimming pool
Option of up to three daily yoga classes (flow / classic hatha / restorative)
Workshops on yoga and meditation, yogic philosophy and nutrition
Evening program such as guided relaxation
Available for additional cost:
Additional activities and treatments (see below for options)
Coffee, chai and cold drinks eg coconut water
Sweet treats ('healthy' desserts: raw, gluten and refined sugar free)
Travel and airport transfers
Byron Yoga Retreat Centre accommodation and food
For information on the accommodation and food, plus to find out more about Byron Bay – click here
For information on how to get here – click here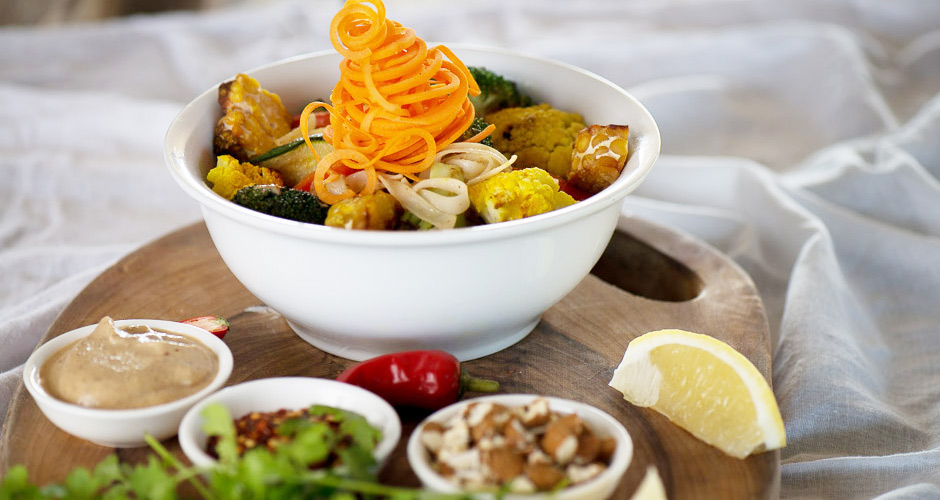 Schedule
The schedule is flexible, all sessions are optional, it is designed to maximise your retreat experience whilst allowing free time to enjoy being at Byron Yoga Retreat Centre.
There are options for extra off-site activities, see below, and you could also choose additional treatments when you purchase your retreat (all these are subject to availability, minimum numbers and additional costs).
Day 1:
8:00am - 2.45pm - Arrive anytime and settle in to your accommodation
12:30pm - Lunch (optional)
3:00pm - Welcome Circle and Meditation
4:30pm - Restorative / Yin Yoga Class
6:00pm - Dinner
7:00pm - Guided Meditation / Yoga Nidra
Day 2:
6:45am - Morning Flow Yoga
8:00am - Breakfast
9:00am - Wellness / Philosophy
10:00am - Morning Break
10:30am - Yoga Class
12:00pm - Relax

12:30pm - Lunch

1:30pm - Relax / Treatment
4:30pm - Restorative / Yin Yoga Class

6:00pm - Dinner

7:00pm - Guided Meditation / Philosophy / Wellness session


Day 3:
6:45am - Morning flow yoga
8:00am - Breakfast
9:00am - Wellness, meditation or philosophy sessions
10:00am - Morning Break
10:30am - Morning Yoga Class
12:00pm - Relax
12:30pm - Lunch
1:30pm - Ongoing Wellness
2:30pm - Closing Circle
3:00pm - Departure
* Daily program may vary slightly
Program options and off-site additions
For returning guests who are looking for a varied experience, or for those wishing to combine the retreat with more adventurous activity or to explore the local area – we have several program options and activity partners (subject to availability, minimum numbers and additional costs). You can also choose to book extra options when you purchase your retreat. See below for more details.
| | | | | |
| --- | --- | --- | --- | --- |
| Activity | Availability | Minimum number | Additional cost | Booking process |
| Surf Lesson | Could be 9am or after lunch for approx 4 hours, tide and weather dependent | No Minimum number | $80 per person per lesson (board and wetsuit included) | Book with your retreat (refunded if cancelled due to weather) |
| Kayaking | Could be 9.30am or 2pm for approx 4 hours, weather dependent | No Minimum number | $90 per person | Book with your retreat (refunded if cancelled due to weather) |
| Crystal Castle | Mon, Wed or Sat, pick up at 12.20pm return by 5pm | Minimum 2 people required | $99 per person (includes transport, entry fee and the peace meditation) | Book with your retreat (refunded if not Minimum number) |
Click here to view retreat dates and register your place
Please note, bookings close at 2pm on the Friday prior to the start date