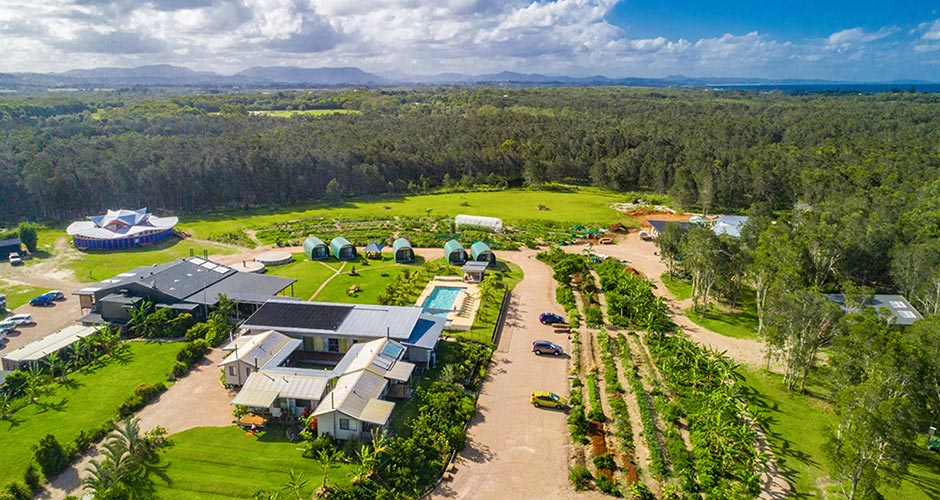 | Dates | RG TEST - Programs | Book Now |
| --- | --- | --- |
| October 9 - 13, 2023 | 5 Day Yoga Retreat | Book Now |
| October 16 - 20, 2023 | 5 Day Yoga Retreat | Book Now |
| October 23 - 27, 2023 | 5 Day Yoga Retreat | Book Now |
| October 30 - November 3, 2023 | 5 Day Yoga Retreat | Book Now |
| November 6 - 10, 2023 | 5 Day Yoga Retreat | Book Now |
| November 13 - 17, 2023 | 5 Day Yoga Retreat | Book Now |
| November 20 - 24, 2023 | 5 Day Yoga Retreat | Book Now |
| November 27 - December 1, 2023 | 5 Day Yoga Retreat | Book Now |
| December 4 - 8, 2023 | 5 Day Yoga Retreat | Book Now |
| December 11 - 15, 2023 | 5 Day Yoga Retreat | Book Now |
| December 18 - 22, 2023 | 5 Day Yoga Retreat | Book Now |
| January 8 - 12, 2024 | 5 Day Yoga Retreat | Book Now |
| January 15 - 19, 2024 | 5 Day Yoga Retreat | Book Now |
| January 22 - 26, 2024 | 5 Day Yoga Retreat | Book Now |
| January 29 - February 2, 2024 | 5 Day Yoga Retreat | Book Now |
| February 5 - 9, 2024 | 5 Day Yoga Retreat | Book Now |
| February 12 - 16, 2024 | 5 Day Yoga Retreat | Book Now |
| February 19 - 23, 2024 | 5 Day Yoga Retreat | Book Now |
| February 26 - March 1, 2024 | 5 Day Yoga Retreat | Book Now |
| March 4 - 8, 2024 | 5 Day Yoga Retreat | Book Now |
| March 11 - 15, 2024 | 5 Day Yoga Retreat | Book Now |
| March 18 - 22, 2024 | 5 Day Yoga Retreat | Book Now |
| March 25 - 29, 2024 | 5 Day Yoga Retreat | Book Now |
| April 1 - 5, 2024 | 5 Day Yoga Retreat | Book Now |
| April 8 - 12, 2024 | 5 Day Yoga Retreat | Book Now |
| April 15 - 19, 2024 | 5 Day Yoga Retreat | Book Now |
| April 22 - 26, 2024 | 5 Day Yoga Retreat | Book Now |
| April 29 - May 3, 2024 | 5 Day Yoga Retreat | Book Now |
| May 13 - 17, 2024 | 5 Day Yoga Retreat | Book Now |
| May 20 - 24, 2024 | 5 Day Yoga Retreat | Book Now |
| May 27 - 31, 2024 | 5 Day Yoga Retreat | Book Now |
| June 3 - 7, 2024 | 5 Day Yoga Retreat | Book Now |
Price from $1,630 (includes program, massage, plus all meals and 4 nights in in twin share room with shared bathroom, other accommodation options subject to cost and availability)
Earlybird Price from $1,480*
*Earlybird – offer only available for bookings made more than 8 weeks prior to course commencement.
The 5 Day Retreat offers the possibility to really experience the benefits of a comprehensive wellness program and restore balance in key areas of your life.
With 5 days to enjoy the tranquil eco haven of Byron Yoga Retreat Centre with its heated mineral salt swimming pool, and the beautiful beaches of Byron Bay (without the weekend crowds!), you can fully immerse yourself in the retreat experience.
Our retreat programs align with the wisdom of Ayurveda, the ancient holistic system of healing that seeks to restore balance in body, mind and spirit. Ayurveda recognises that we need to tailor our diet, yoga practice and lifestyle.
This package includes all your delicious vegetarian food, prepared using fresh ingredients from the organic gardens, yoga classes and wellness sessions plus two massages or treatments. You would also have time to book additional treatments or extra activities such as surfing or kayaking.
Enjoy the benefits of this 5 day wellness program, or if you have more time, consider choosing our 7 day retreat package. A wellness retreat is an essential opportunity to disconnect from the busyness and stresses of daily life and leaves you feeling refreshed, recharged and inspired to maintain healthy habits.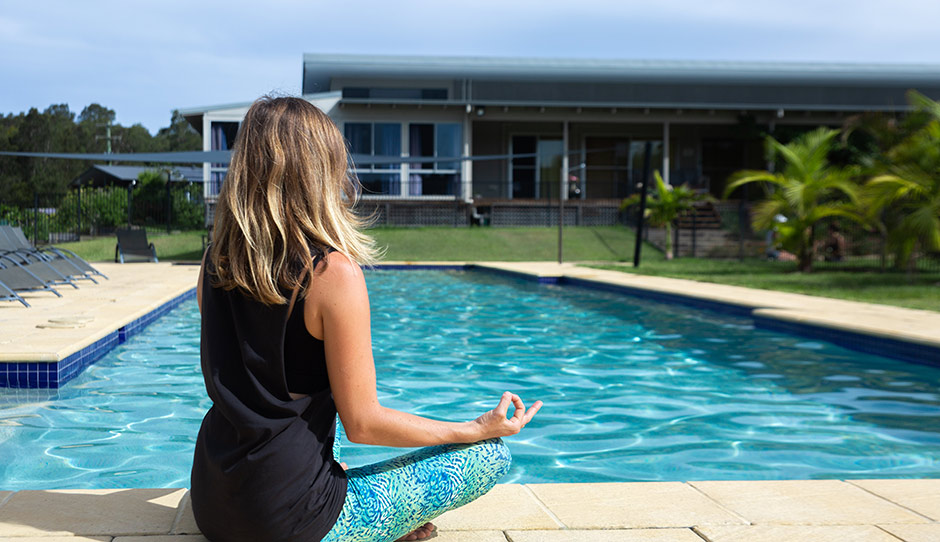 Retreat Overview
The 5 Day Retreat has a flexible program of yoga and meditation classes plus workshops on nutrition, yogic philosophy and holistic wellness. An important aspect to the health giving benefits of the retreat are the nourishing plant based meals of fresh, seasonal food sourced where possible from the onsite organic gardens. Due to popular demand we have now included a garden tour and a cooking demonstration in the program.
The daily schedule starts with an early morning flow yoga class and during the retreat there is an option of a walk to the famous Byron Bay lighthouse. After breakfast you will have the main yoga and wellness workshop of the day and, following a short break before an alignment based yoga class. The third yoga class of the day at 4.30pm is always a deeply relaxing session of either Yin or Restorative yoga. All classes are optional but by committing to the full program you more likely to build the skills to continue a home practice.
Each day there is free time between lunch and the 4.30pm class, inviting you to enjoy the pool, visit the beach or explore the town (there are complimentary bicycles you can use for the 10 minute ride). This is also the time to utilise the two rejuvenating treatments included in your package – you can always choose to book an additional massage at your own cost and make this a daily event!
The 5 Day Retreat offers guests the chance to benefit from the specially designed program which balances group based workshops and yoga classes with free time and self reflection. You have time to immerse yourself in the relaxing retreat experience and also to integrate your learning and take away valuable tools to incorporate healthy habits into your daily life.
The Yoga
The yoga taught at Byron Yoga Retreat Centre is called Purna, meaning integrated or complete. We offer a holistic approach to yoga integrating not just the physical postures but also meditation, pranayama breath exercises and philosophy.
Our retreats are suitable for yogis of all levels of experience including beginners. For registered yoga teachers, this retreat meets the requirements for 8 points of Yoga Australia's annual CPD policy for its members.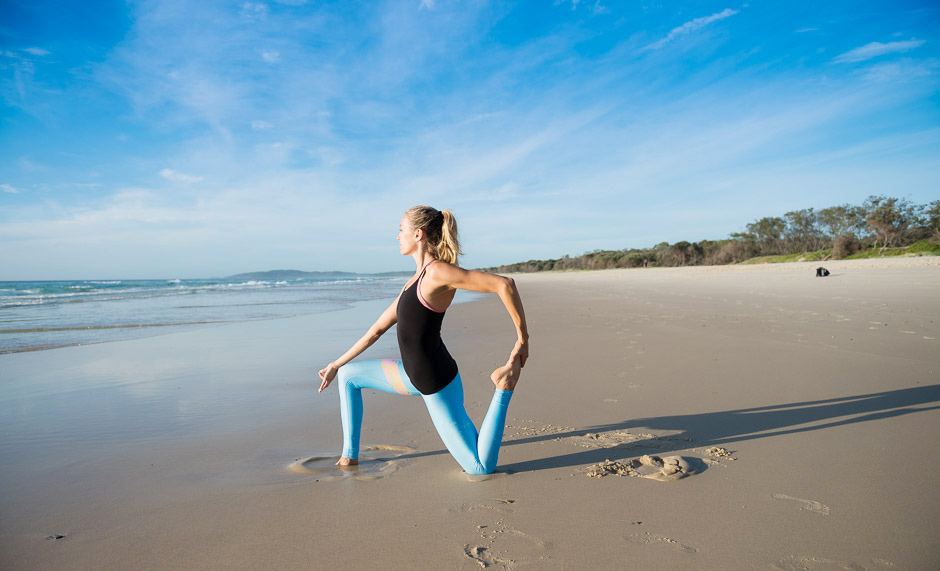 Price Includes
4 nights twin shared accommodation (single and ensuite rooms subject to cost and availability)
All meals: nutritionally-balanced, delicious, vegetarian menu (allergies and preferences catered to)
Unlimited herbal teas and fruit
2 massages or treatments
Use of onsite bicycles
Use of heated 20 metre mineral salt swimming pool
Option of up to three daily yoga classes (flow / classic hatha / restorative)
Workshops on wellness, health and nutrition
Cooking demonstration and tour of the organic garden
Evening program such as yogic philosophy and guided meditation
Available for additional cost:
Additional activities and treatments (see below for options)
Coffee, chai and cold drinks eg coconut water
Sweet treats ('healthy' desserts: raw, gluten and refined sugar free)
Travel and airport transfers
Byron Yoga Retreat Centre accommodation and food
For information on the accommodation and food, plus to find out more about Byron Bay – click here
Schedule
The schedule is flexible, all sessions are optional, it is designed to maximise your retreat experience whilst allowing free time to enjoy being in Byron Bay.
There are options for extra off-site activities, see below, and you could also choose additional treatments when you purchase your retreat (all these are subject to availability, minimum numbers and additional costs).
Day 1:
8:00am - 2.45pm - Arrive anytime and settle in to your accommodation
12:30pm - Lunch (optional)
3:00pm - Welcome Circle and Meditation
4:30pm - Restorative / Yin Yoga Class
6:00pm - Dinner
7:00pm - Guided Meditation / Yoga Nidra
Day 2-4:
6:45am - Morning Flow Yoga
8:00am - Breakfast
9:00am - Wellness / Philosophy
10:00am - Morning Break
10:30am - Yoga Class
12:00pm - Relax

12:30pm - Lunch

1:30pm - Relax / Treatment
4:30pm - Restorative / Yin Yoga Class

6:00pm - Dinner

7:00pm - Guided Meditation / Philosophy / Wellness session


Day 5:
6:45am - Morning Flow Yoga
8:00am - Breakfast
9:00am - Ongoing Wellness and Closing Circle
11:00am - Check out and departure (you are welcome to stay on to use the facilities and have lunch)
* Daily program may vary slightly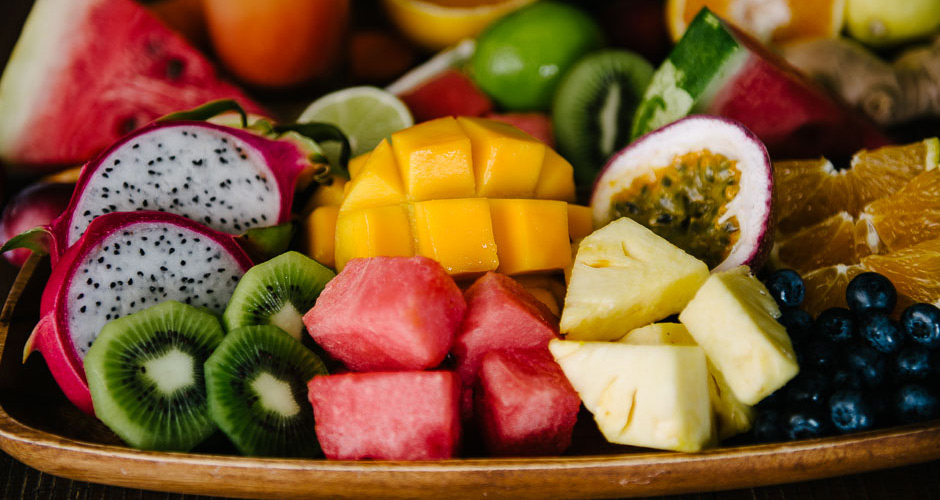 Program options and off-site additions
For returning guests who are looking for a varied experience, or for those wishing to combine the retreat with more adventurous activity or to explore the local area – we have several program options and activity partners (subject to availability, minimum numbers and additional costs). You can also choose to book extra options when you purchase your retreat. See below for more details.
| | | | | |
| --- | --- | --- | --- | --- |
| Activity | Availability | Minimum number | Additional cost | Booking process |
| Surf Lesson | Could be 9am or after lunch for approx 4 hours, tide and weather dependent | No Minimum number | $80 per person per lesson (board and wetsuit included) | Book with your retreat (refunded if cancelled due to weather) |
| Kayaking | Could be 9.30am or 2pm for approx 4 hours, weather dependent | No Minimum number | $90 per person | Book with your retreat (refunded if cancelled due to weather) |
| Crystal Castle | Mon, Wed or Fri, pick up at 12.20pm return by 5pm | Minimum 2 people required | $99 per person (includes transport, entry fee and the peace meditation) | Book with your retreat (refunded if not Minimum number) |