50 Hour Modular Training Course developed by Maria Kirsten delivered by Bec Isaacs
Remedial Yoga: 50 hour training for yoga teachers and yoga students wishing to deepen their knowledge of applied anatomy and working with the individual on all aspects of yoga, not just asana (open to non-yoga teachers)
6 Day Residential at Byron Yoga Retreat Centre – Monday 1 to Saturday 6 August
Priced from $2,200 (includes tuition, all meals and 5 nights in quad (4) share room with shared bathroom, other accommodation options subject to cost and availability)
Earlybird Price from $2,050 – offer available for bookings made more than 8 weeks prior to course commencement.
This 50 hour training program is a chance to gain a deeper understanding of how to integrate a more holistic approach to your yoga. Explore key poses and other elements of yoga to develop a more therapeutic, individualistic approach into your teaching and your own practice.
Remedial Yoga: Deepen your knowledge and further your skills
Byron Yoga Centre's 6 day Remedial Yoga Training was developed by Maria Kirsten, a senior yoga teacher, yoga therapist and occupational therapist who passed away peacefully after a short cancer illness in April 2021. Maria was passionate about promoting an individualistic approach to yoga and passed this passion, and a lot of her knowledge, onto her dedicated student and assistant teacher, Bec Isaacs.
Bec has taken up the mantel of Maria's teachings and adapted our Remedial Yoga manual to offer a course that incorporates Maria's approach while also adding her own focus on a holistic foundation that extends beyond asana. This course is for teachers, current yoga teacher trainees and experienced practitioners looking to expand their knowledge of applied anatomy and develop a more therapeutic approach to yoga.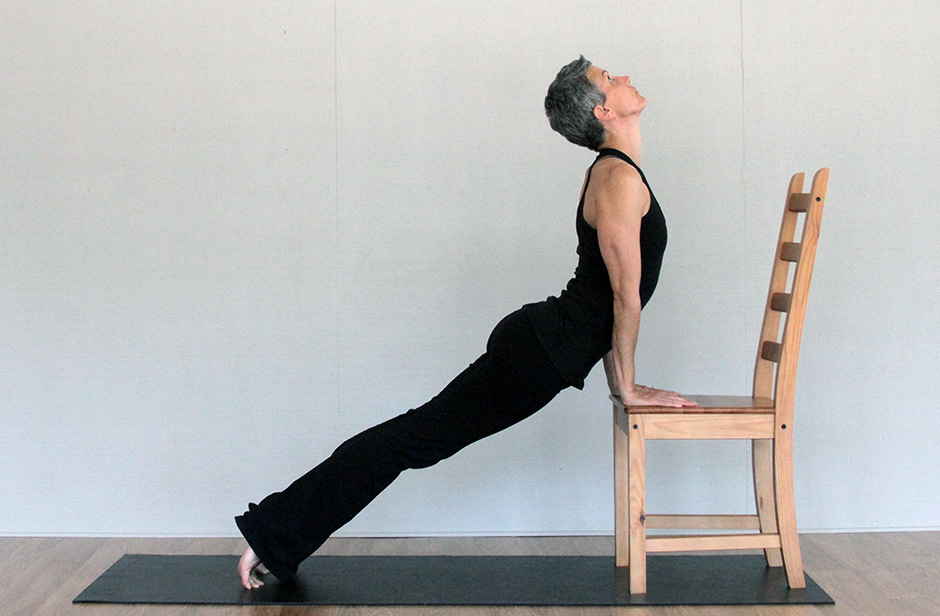 Maria Kirsten (RIP)
The program is a combination of theory sessions and practical workshops to build your knowledge and skills from a solid base of essential foundations. Participants will be guided to increase their experience and confidence in Remedial Yoga and learn how to employ a holistic and therapeutic approach to managing chronic and acute injuries and ailments – your own and/or your student's. You will develop the skills to help individuals with specific needs in their bodies and in their practice, not just those with injuries and limitation but also beginners or older students.
The training is ideal for our Level 1 graduates who are looking to boost their teaching proficiency (and professional development hours) by gaining a deeper understanding of Remedial Yoga and the key elements of applied anatomy for yoga. Level 2 trainees, or those planning to participate in our Level 2 course, can also use the 50 hours from this training towards their certificate.
Remedial Yoga Course details
This 50 hour Remedial Yoga is a combination of classes and workshops focusing on applied anatomy aimed at building a more therapeutic, individualistic approach into your teaching and your own practice.
At the start of each day you will enjoy an early morning asana, pranayama and meditation class with senior Byron Yoga Centre teachers, giving you the opportunity of practicing in the context of safety and trust. Between your delicious breakfast and lunch we will offer a program of theoretical and practical sessions on Remedial Yoga led by Bec Isaacs, Marita Dortins, Jade Abbott and other senior teachers. These will focus on breaking down poses to their key factors, looking at how and when to offer modifications, variations or alternative poses with the aim of building capacity not dependency in your students. You will also benefit from sessions in breath centred practices including pranayama, chanting and Vini Yoga. You will explore how these key elements of yoga can support a holistic approach to working with the individual's needs.
This course is fundamentally about understanding how to offer unconditional positive regard for your students and how and when to adapt yoga practices for the individual rather than a one-size-fits-all attitude. This approach is built on a foundation of breath and prana, guiding you to teach, and practice, in a way that is supportive and sustainable through all phases of life.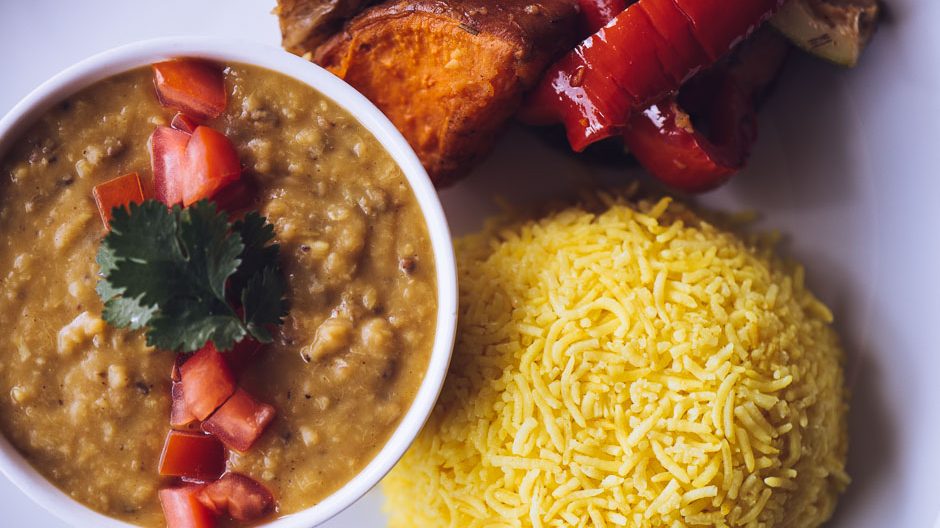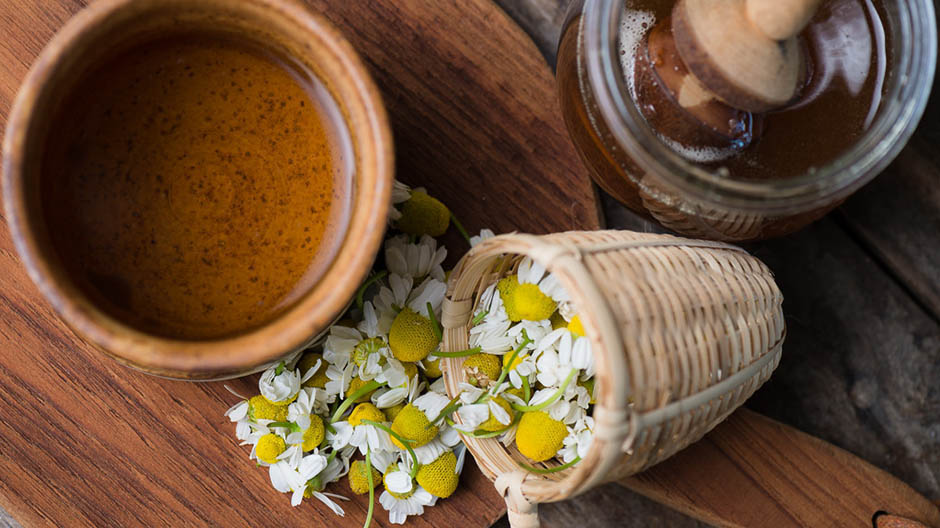 After lunch you will have some free time to relax by the pool, before the afternoon workshop sessions at 2pm. Then at 4pm you can enjoy a class that focuses on experiential learning to integrate the knowledge you are building. After a tasty dinner prepared with fresh ingredients from the Byron Yoga Centre organic gardens, the 7pm evening sessions are a chance for reflection on the day's learning, time to complete any assignments or perhaps indulge in some personal meditation time.
Course Content
Early morning asana, meditation and pranayama classes with senior teachers
Theory sessions, Remedial Yoga and therapeutic approaches to practice with Bec Isaacs and other senior teachers
Workshops to further your skills:

Explore the key elements of applying Remedial Yoga and functional anatomy to your teaching and own practice
Understand how Remedial Yoga, traditionally taught 1 on 1, can be implemented into group classes
Begin to internalise an emphasis of the importance of function over form in asana
Learn how best to modify poses for beginners, older students and people with injuries or limitations
Develop a way to teach from a place that is supportive to the individual in the context of safety and trust
 Explore the Krishnamacharya lineage of Vini yoga, breath centred asana and Purna Yoga philosophy
Learn both traditional and contemporary strategies including repetition of asana to create new beneficial movement patterns in the body
Come together for breath centric practices, the brahmana/langhana model, pranayama,  chanting and yogic/life philosophy
This course will also outline the importance of yogic ethics as outlined in the Yoga Sutra of Patanjali

Time after dinner for reflection, self study (Svadhyaya), relaxation and integration
Experiential style learning in early morning and 4pm practical classes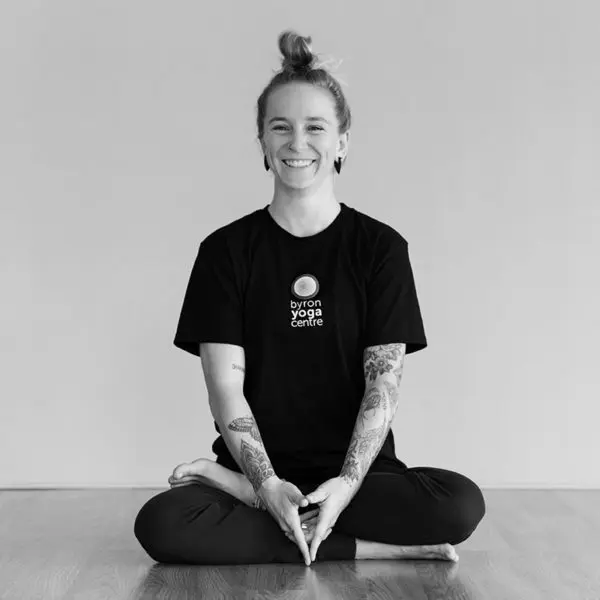 Certificate of Attainment
This 50 hour training can be counted as your CPD (Continuous Professional Development) as required by Yoga Alliance (YACEP) and Yoga Australia.
You will receive a certificate of completion and this can be counted as 50 hours towards any Level 1 or Level 2 where you have already participated in the residential intensive.
Note: There are no assessments or online requirements for this course (yay!).
Your Teachers
This course is led by Bec Isaacs and also facilitated by Byron Yoga Centre Senior Teachers including Marita Dortins and Jade Abbott.
Sample Program – 6 Day Remedial Yoga Training
Day 1:
2:00pm - Arrive and settle in to your accommodation
3:00pm - Welcome Circle
4:00pm - Intro class
6:00pm - Dinner
7:00pm - Self study / reflection / meditation
Day 2-5:
6:30am - Asana, meditation and pranayama class
8:00am - Breakfast
9:00am - Theoretical session
10:30am - Break
11:00am - Practical workshop
12:30pm - Lunch

2:00pm - Practical Workshop/Integration Session
4:00pm - Afternoon Class & Reflection
6:00pm - Dinner

7:00pm - Reflection / self study / meditation
Day 6:
6:30am - Yoga practice
8:00am - Breakfast, check out of rooms
9:00am - Final session and closing circle
11:00am - Departure (you are welcome to stay on to use the facilities and have lunch)
* Daily program may vary slightly
Course Venue
This fully residential training will be held at the Byron Yoga Retreat Centre, Byron Bay.