Price from $725 (includes all treatments, meals and 2 nights in twin share room with shared bathroom, other accommodation options subject to cost and availability)
Earlybird price from $625*
*Earlybird – offer only available for bookings made more than 8 weeks prior to course commencement.
Also check out our special 4 day Easter Retreat (14-17 April) or if you have a little more time, consider our regular 8 day or 5 day program.
Join this very special Women's Retreat in magical Byron Bay at the tranquil Byron Yoga Retreat Centre. Come and connect to your self, to your innate femininity and to a supportive and nurturing group.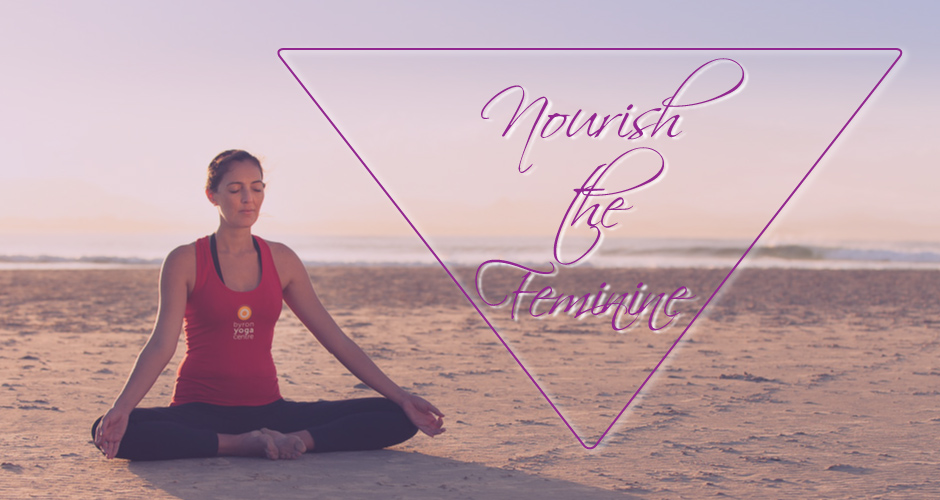 This Women's Health and Yoga Retreat facilitated by Tabata Ogilvie will give you the opportunity to connect deeply to where you are right now in your life journey. You will be empowered to recognise what, and where, you need to let go and what would be of benefit to invite into your life. Learn how to flow with the rhythm of universe and be nourished by nature and by our team  – and by taking the time just for you.
The 3 day retreat, from Friday afternoon to Sunday afternoon, will offer a flexible program of yoga classes, women's wellness sessions, sharing circles, feminine centered meditations and powerful rituals. You will be encouraged to spend time in nature, to journal and to relax and reflect. The retreat is designed to inspire you to celebrate your womanhood and to set you on a path for positive changes.
Retreat Program
You are welcome to arrive any time on the Friday that your retreat starts (just let us know if you would like to book in for lunch). Your room will be available from 2pm and at 3pm you are invited to join the opening circle. You will then enjoy a restorative yoga class before the delicious dinner. All our meals are vegetarian with gluten free and vegan options; much of the produce is grown in our organic gardens so you see your next meal growing!
The Women's Retreat will run parallel to our 3 Day Weekend Wellness and Yoga Retreat. The groups will come together to start the day with a Morning Flow yoga class (suitable for all levels). On the Saturday morning, after a healthy and tasty breakfast, the Women's Circle will gather with Tabata Ogilvie to share, learn and absorb teachings on Women's Health. The morning sessions will include valuable insights into adapting your yoga to be in rhythm with your cycle and life stage. You will be guided in connecting with the flow of nature and the power of the stars; to reconnect to your divine feminine.
The afternoon is free time for you to relax by the heated mineral pool, to reflect or to journal and to enjoy the massage treatment that is included in the retreat price. The afternoon yoga session will be a yummy Yin class offering you a chance to sink into a deep state of relaxation and to further let go of long held emotional blocks. This theme will continue in the evening with powerful ritual to instigate personal change.
Sunday will focus on inviting in the positive and setting intentions for your bright and light future. This will be facilitated by spending time in nature and taking part in a Shakti (female energy) yoga class, to foster a sense of nourishment.
Finishing with an ongoing wellness session and closing circle after lunch, you are welcome to stay onsite for the afternoon to fully integrate the work and the potential for change.
This Women's Retreat is a powerful opportunity for you to Connect, Accept, Let Go, Set Intentions and Nourish Yourself.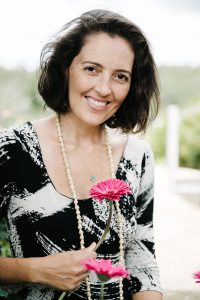 Price Includes
2 nights shared accommodation in twin share room with shared bathroom (other options available subject to price and availability)
All meals – nutritionally-balanced, delicious, vegetarian menu
Unlimited herbal teas, fruit and snacks throughout the day
1 massage treatment
Use of heated 20 meter mineral salt swimming pool
Daily yoga and meditation classes
Workshops on women's wellness, health and nutrition
Rituals, meditations and sharing circles
Sample Program – 3 Day Weekend Women's Health and Yoga Retreat

The schedule is flexible and open to change according the group's needs and dynamics (and weather!)
Friday – Connection
2:00pm - Arrive and settle in to your accommodation
3:00pm - Opening Circle
4:30pm - Restorative Yoga
6:00pm - Dinner
7:00pm - Connect to Feminine sharing circle
Saturday – Empowerment
6:45am - Morning flow yoga
8:00am - Breakfast
9:00am - Women's Health Workshop
10:30am - Fresh Juice Break
11:00am-12:00pm - Yoga for your moon and life cycle

12:30pm - Lunch

1:30pm - Treatments, time to relax and reflect
4:30pm - Yin Yoga

6:00pm - Dinner

7:00pm - Sacred Ritual
Sunday – Nourishment
6:45am - Morning flow yoga
8:00am - Breakfast
9:00am - Sacred ritual in nature
11:00am - Shakti Yoga (Female energy)
12:30pm - Lunch
1:30pm - Nutrition and Self nourishment Workshop
3:00pm - Closing Circle
* Daily program may vary slightly

The Yoga
The yoga is a system we call Purna, a traditional hatha style with an emphasis on correct alignment and intelligent sequencing. Purna translates as complete or whole and this is reflected in the premise that we teach not just the physical postures but also an integrated approach with breath awareness (pranayama), meditation and philosophy. With the Purna system students can work at their own level, options are given for variations and modifications allowing for beginners to practice alongside experienced students.
Please note, bookings close at 2pm on the Friday prior to the start date