Delve into your particular area of interest and increase your specialist knowledge and skills. You can use the hours towards your current teaching certification if you have already completed a 12 day residential with Byron Yoga Centre. You could also use as  your Yoga Alliance RYT Continuous Professional Development (CPD). Plus you will connect with industry peers, deepen your own practice and enjoy some time at the tranquil Byron Yoga Retreat Centre.
Book now for one (or more!) of Byron Yoga Centre's Modular Trainings:
Modular Training Courses
Trauma-Aware Yoga with Chris Thompson Lang

Meditation Teacher Training with Swami Pujan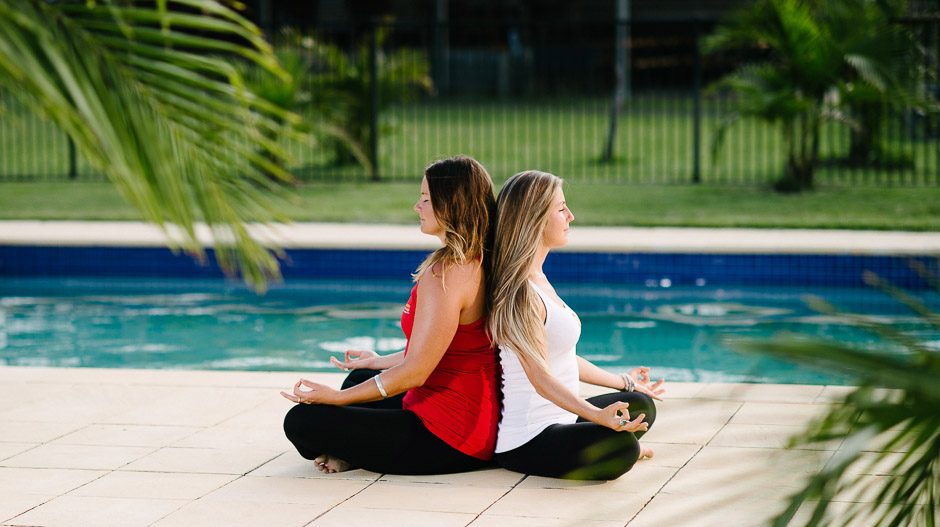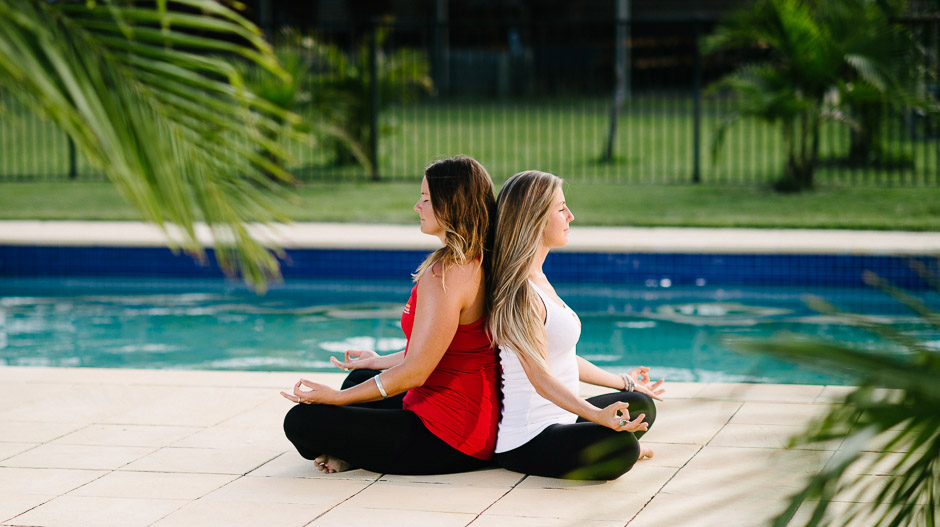 Overview of Modular Courses
Byron Yoga Centre's 50 and 25 hour Modular Trainings are designed to be stand alone specialty courses as well as being applicable to form part of your Level 1 or Level 2 certification (your Part C / D). To be counted as hours towards your Level 1 or 2 the modular course must be undertaken after your initial 12 day Level 1 or Level 2 and not before.
Level 1 trainees who have done our 12 day residential course can use the hours towards their 200 hour certification. They fit particularly well as part of a Byron Yoga Centre Level 2 300 hour course. You could choose to do the Byron Yoga Centre Level 2 (20 day or 12 day) and also participate, before or after, in one or several of the Modular Trainings to gain some of the additional hours required for certification, (see below for details).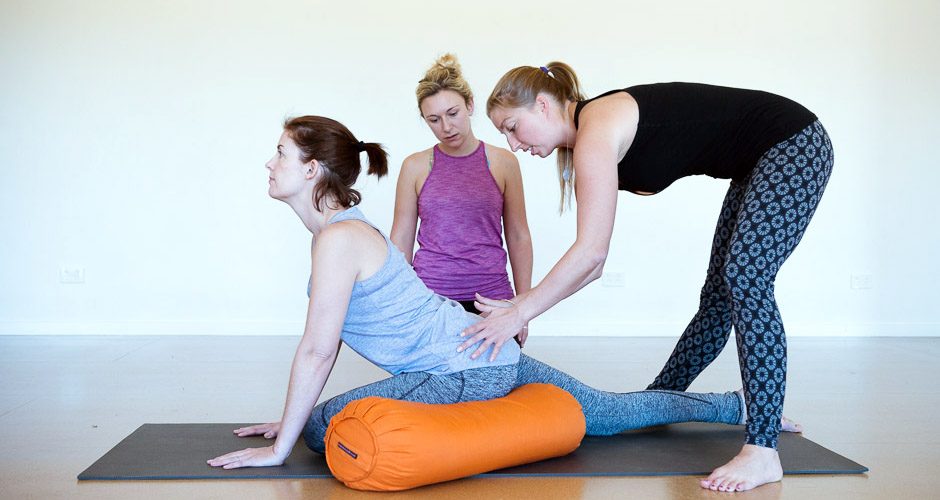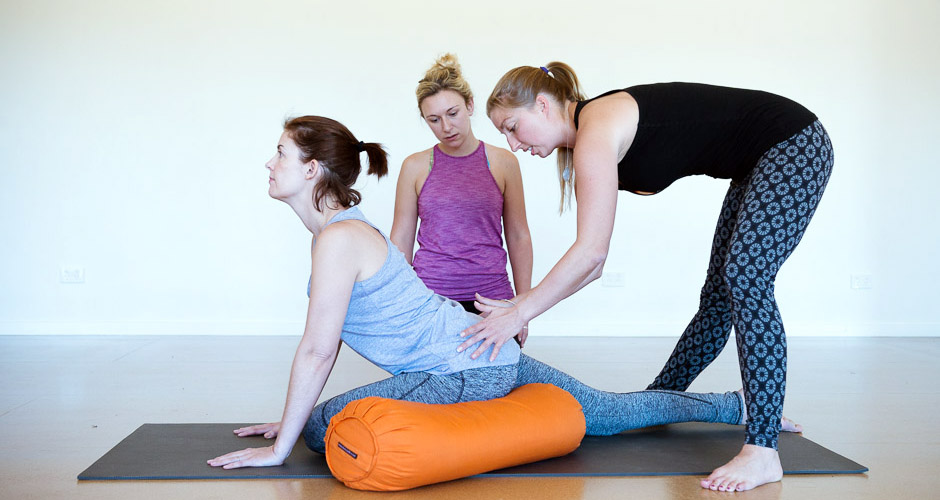 These modular course hours can also be used for the ongoing professional development required each year by Yoga Alliance and other professional bodies.
Most importantly, you will become a more highly trained teacher with specialist skills and knowledge. You will gain personal satisfaction from following your interests and your students will benefit from your expanded tool kit.
Program
Each course has a special focus and is led by an expert in that area.
The courses are designed to be a balance of theoretical and practical workshops to cover the specialist subject along with a chance to deepen your own practice with asana, meditation and pranayama classes led by senior Byron Yoga Centre teachers.
There is also some free time for you to integrate, reflect and relax. The pace is more retreat style than the intensive Level 1 and Level 2 programs. You could even choose to book yourself a massage or head to the beach in the down time!
Course Accreditation
You will receive a certificate of completion and this can be counted as 50 or 25 hours (as appropriate for the course) towards your Level 1 or Level 2.
The 25 hour or 50 hour trainings can be counted as your CPD (Continuous Professional Development) as required by Yoga Alliance (YACEP) and Yoga Australia.
Note: There are no assessments or online requirements for this course but you will be required to attend all sessions and demonstrate a comprehensive understanding of the sessions.
Modular Trainings as part of Level 1, 200 hour RYT certificate
Trainees who have completed Byron Yoga Centre their 12 days Level 1 can choose to book in to a 50 hour Modular Training, or 2x 25 hour Trainings, towards their Part C component.
Modular Trainings as part of Level 2, 500 hour RYT qualification (300 hour course)
Byron Yoga Centre Level 2 trainees can choose to book in to a 50 hour Modular Training, or 2 x 25 hour Trainings, towards their Part D component.
Course Venue
The trainings are residential and held at Byron Yoga Retreat Centre. The inclusive price of the trainings cover course content, accommodation in quad-share cabins and all meals. You can choose to upgrade to twin share or private rooms subject to availability and additional cost.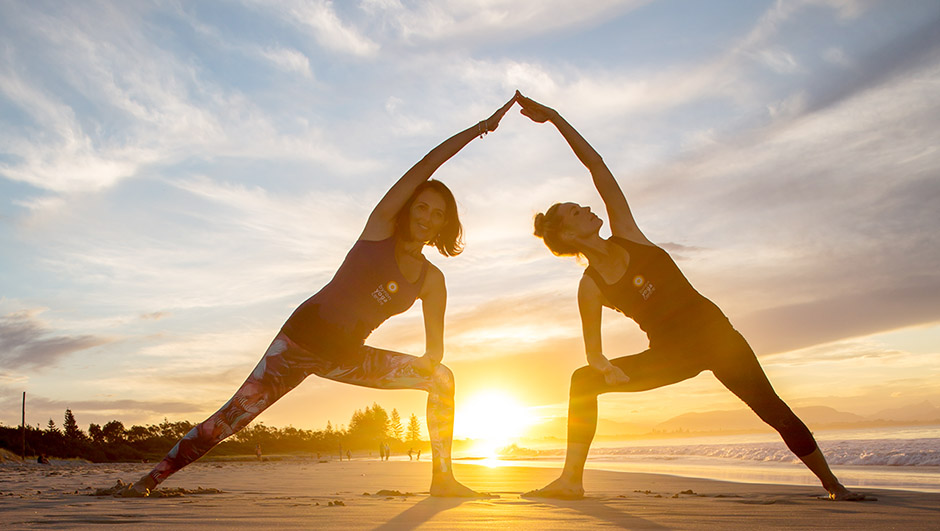 If you have any questions about the Modular Trainings please email admin@byronyoga.com