Your yoga teacher training journey with us is not just about acquiring a certification; it's about personal transformation. You'll discover your inner strength, build self-confidence, and deepen your connection with yourself and others. Our program is inclusive, welcoming individuals of all backgrounds and abilities – at Byron Yoga Centre, you'll find a supportive community where you can explore yoga without judgment.
Level 1 Yoga Teacher Training
Our teacher trainers are all highly qualified, experienced, and passionate about supporting you on your professional and personal journey. Established in 1988 by John Ogilvie, Byron Yoga Centre is one of the longest-running yoga teacher training centres in Australia. The Byron residential Level 1 course is a RYT 200 hour certificate, accredited with Yoga Alliance.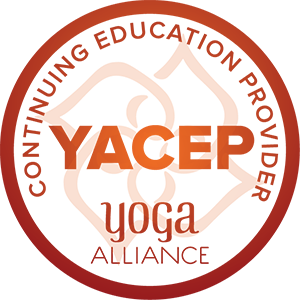 I did my 200 HR teacher training here and it was seriously life changing. It is something I had wanted to tick off my bucket list as I have been doing yoga for years now. I finally took the plunge and am so proud of myself. It was a massive challenge, physically and mentally but so worth it. I couldn't have done it without the support of the teachers and my fellow students. The centre is on the outskirts of town, making it feel removed from the buzz of Byron, but it is only a 10 min walk to town if we did want to grab a coffee, have a swim or explore. The food at the centre was awesome and I really feel like I took my yoga to the next level. Hats off to Byron Yoga Centre… just brilliant.
Pure love and gratitude for this sacred place.

I did my L1 Yoga Teacher Training , Yin Yoga, Certificate (current study) and weekend retreat with Byron Yoga Center. I couldn't imagine a better place to deepen my understanding of yoga and my yoga path.

The teaching quality is outstanding, the whole place blends well into the nature, best vegan food in maybe Australia (I am biased?), and the pool really helps you relax, recharge and reset.

Recommendation to this divine plant with gorgeous people and lovely nature!
The instructors and retreat staff are what make this place on top off beautiful surrounds and an amazing Permaculture Garden. Whilst undertaking my yoga training and dealing with issues connected to my military service I was supported to ensure I met the requirements and also contributed substantially to my personal growth and resilience. The support from a number of the teachers was skilled and compassionate. Awesome 🙂 🙂 🙂
My wife did her level 1 yoga training here, loved the experience.
Found the fresh vegetables and salads grown in their own garden amazing. Magnesium saltwater pool very refreshing after a big day of yoga. Accommodation was pleasant and overall experience life changing, highly recommended.
I was so pleased I chose this option. I could start the online Part A immediately, I was well prepared for the residential intensive and I gained so much confidence from all the practical teaching experience. I felt ready to teach straight away.