Dates to be announced
Price $3700
Earlybird Price $3450*
*Earlybird – offer only available for bookings made more than 8 weeks prior to course commencement.
Part Time Teacher Training Course, Sydney
Your continued yoga teacher training journey is in safe hands with Byron Yoga Centre, one of the longest running yoga schools in the country. Byron Yoga Centre is one of the few yoga teacher training organisations that operate as an RTO (Registered Training Organisation), offering the highest possible qualification in yoga teaching.
Please note that this course is open to graduates of any accredited Level 1 ( 200 hour) course.
Non-Byron Yoga Centre Level 1 Graduates must complete the Conversion Course, approx 40 hours, prior to embarking on Level 2. See below for details and email admin@byronyoga.com to register.
Take the next step with your practice…..
Level 2 300 hour Teacher Training Qualification
The Level 2 training (Part A, B and C) consists of 300 hours and these hours can be added to your existing Level 1 200 hour  qualification to make up  the 500 hour certification recognised by Yoga Alliance .
The Byron Yoga Centre Level 2 Teacher Training was one of the first 500 hour ERYT courses accredited by Yoga Alliance. This represents a very high standard of yoga teaching qualification and is recognized worldwide. By training with Byron Yoga Centre you can be assured that you're in experienced hands.
Level 2 Content Overview
The Byron Yoga Centre Level 2 Part Time Teacher Training Course is designed to deliver our characteristic holistic approach to training that encompasses the physical, emotional and spiritual aspects of the yogic path.  Guided by our knowledgeable and friendly teaching staff, the following areas will be covered in this comprehensive course: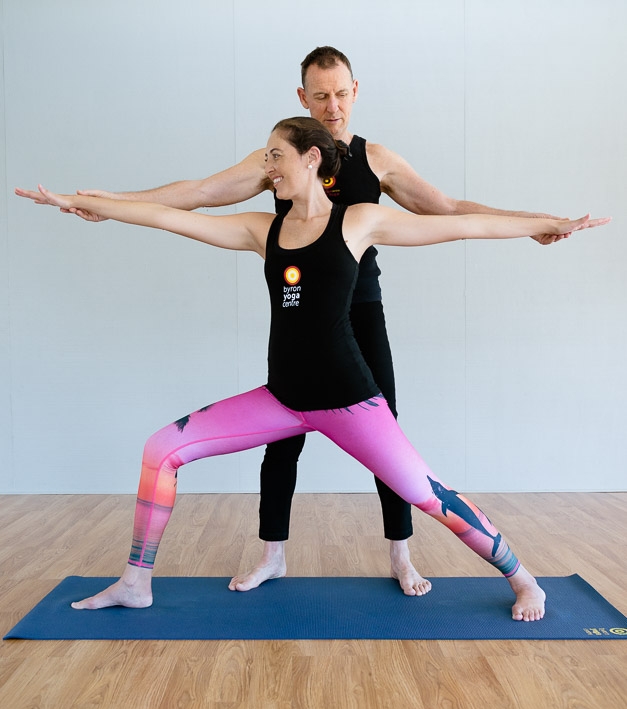 Level 2  Asana techniques, alignment, modifications and variations
Teaching Methodology for intermediate yoga classes
In depth adjusting and correcting students
Advanced Sequencing for classes and private students
Level 2 Applied Anatomy and Physiology
Level 2 Yoga Philosophy, focus on Yoga Sutras
Learn to teach pranayama and meditation
Ayurveda, yogic health and lifestyle tools
Refining your teaching skills with 'real life'  practice teaching opportunities from day 1
Part A: Pre-course preparation
The preparation / study for the Part Time Level 2 Teacher Training Course begins  approx 4-8 weeks before course commencement date. Students are required to complete pre-course online study and preparation exercises.
Students who have not completed our Level 1 qualification (Non Byron Yoga Centre graduates) must complete the Conversion Course, approx 40 hours, prior to embarking on Level 2. Email admin@byronyoga.com to register. These hours will include working with our DVDs and online units, allowing students to become familiar with the Purna Yoga style and Level 1 content. Skype sessions will also be arranged with our trainers to support you in your learning. There is an additional cost for the conversion course – please contact our admin team for more details.
Our Byron Yoga Centre Level 1 graduates can choose to undertake just 30 hours pre-course prep and then to complete the required 300 hours during the residential weekend months or in their own time.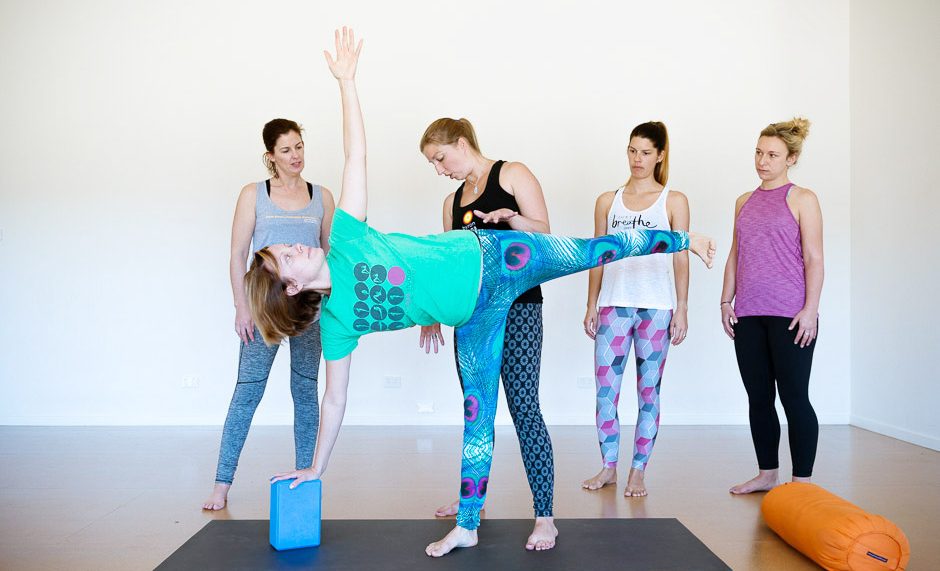 Part B: Studio sessions
Over the 6 weekends, practical and lecture sessions will include the following:
Techniques – Training / Practice
Teaching Methodology
Anatomy & Physiology for yoga teachers
Yoga Philosophy / Lifestyle & Ethics for Yoga Teachers
Practical teaching experience
Part C: Online and practical
Part C is undertaken in your own time and can be completed between the residential weekends at a personal pace. It includes maintaining a personal journal of self-practice and teaching experience plus some online study. If needed, additional time can be taken to complete these hours after the final weekend.
Teachers
Byron Yoga Centre and The Yoga Well's part time Non-Residential Sydney Level 2 Teacher Training Course is a complete experience with 6 weekends over 4 months.
The course includes training by Australia's leading yoga training academy with some of Australia's most experienced trainers.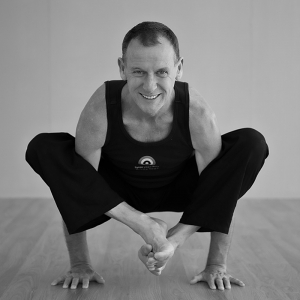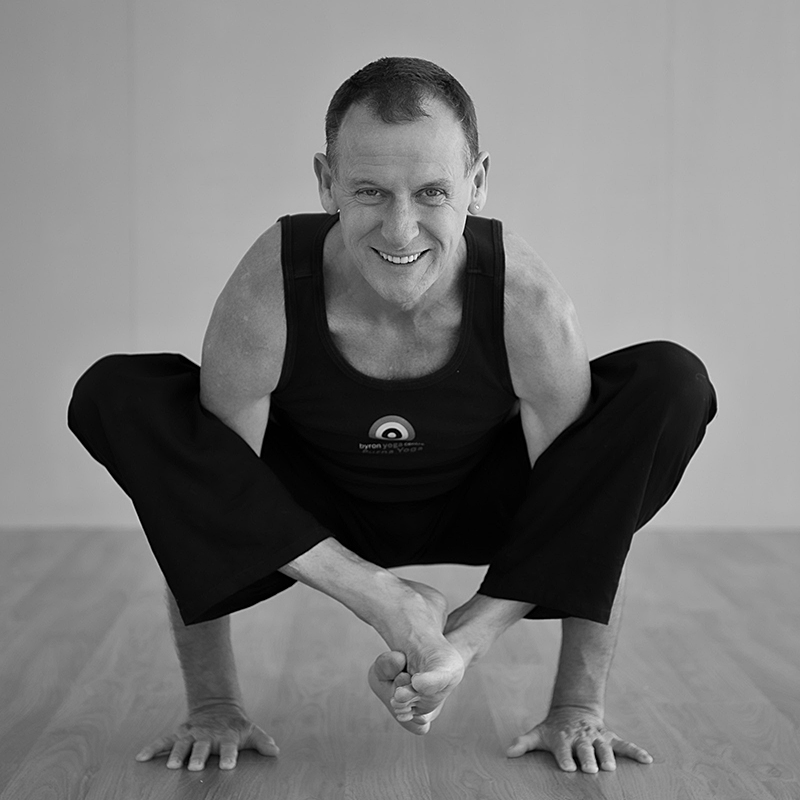 John Ogilvie  Lead Trainer – founder and director of the Byron Yoga Centre, has been teaching yoga for over twenty-five years and developed the Byron Yoga Centre teacher training courses. John encourages a light heartedness in our approach to yoga and to ourselves. Teaching regular classes as part of the Byron Yoga studio weekly timetable, his classes are both challenging and dynamic, and integrate the different yoga styles of Iyengar and Ashtanga, as well as the softer Sivananda and Satyananda practices of yoga and the energy principles of Aikido.
Marita Dortins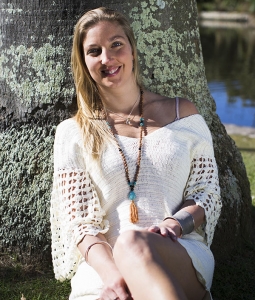 Senior Trainer – founder and Senior Teacher at The Yoga Well, in Alexandria. She is recognised as an E-RYT 500 by Yoga Alliance; currently the highest designation available. She has taught yoga for over 13 years and has amassed thousands of hours' teaching experience, guiding students through classes, workshops, intensives and retreats. Marita's teaching is characterised by clear instruction, a strong focus on alignment, skilful hands-on assists and creative sequencing.
Teaching yoga consists of more than simply the skills required to perform asanas correctly or knowledge of anatomy and physiology. Ultimately, the path to teaching yoga with awareness and understanding involves deepening your own practice.
Example of timetable
Saturdays & Sundays
| | | | |
| --- | --- | --- | --- |
| 7:00am | - | 9:00am | Practical and Lectures |
| 9:15am | - | 11:00am | Practical and Lectures |
| 11:30am | - | 1:00pm | Adjustments and Practical |
| 1:00pm | - | 2:00pm | Lunch |
| 2:00pm | - | 3:30pm | Practical and Lectures |
| 4:00pm | - | 5:30pm | Practical and Lectures |
Byron Yoga Centre training manuals and journals. Required texts and DVDs are an additional cost.
Bookings
All bookings must be paid in full 6 weeks before course start date, however we still accept bookings up until the day of the course. We offer internet banking and credit card facilities.
Click here to view course dates and register your place
Read an article all about the joys of undertaking part-time teacher training here.