A specialised teacher training in Yoga for Women's Health
Course Dates and Location: 15-24 September, 2017
Byron Yoga Retreat Centre, Byron Bay
Course Overview
The majority of yoga practitioners and teachers are women, yet so many of us are still practising yoga like a man!
In this ground-breaking teaching training course, a practical alternative is offered – yoga for and by women. Learn how to practice and teach a feel-good, feminine approach to yoga that offers a non-linear perspective reflecting the cycles of a uniquely feminine-life. Learn how yoga can be appropriated for the needs of female practitioners, encompassing a more sensitive and ultimately gentle embracing of our feminine bodies, emotions and psyches.
In this Teacher Training course we will explore how yoga can be adapted and appropriated to support women during many of their key life transitions:– the menstrual cycle, fertility and pre-conception, menopause, and during healing crises.
Contact us to request a copy of the Course Prospectus for this 80 hour Speciality Women's Yoga Teacher Training course.
Course Methodology
A wide range of yogic-tools will be introduced and explored in the quest to find a new repertoire that supports women through the various ages and stages. These tools include:
Restorative Yoga
Feminine breathing practices and juicy meditations
Feminine Flow Yoga – soft, flowing sequences
Yoga Therapy
Reframing of the yoga philosophy canon to support the unique, feminine perspective
Self inquiry and journaling
This course is appropriate for yoga practitioners and yoga teachers alike.  The main pre-requisites are that you have at least 6 months of yoga experience and that you are passionate about deepening your understanding and practice of a feminine approach to yoga.
Click here to view a sample Pawanmuktasana sequence lead by Ana Davis.
Who is this course for?
This course is appropriate for yoga practitioners and yoga teachers alike.  The main pre-requisites are that you have at least 6 months of yoga experience and that you are passionate about deepening your understanding and practice of a feminine approach to yoga.
If you are already a yoga teacher, this course offers an extended-learning opportunity to build on your personal and professional knowledge and help you expand on your offerings for your students in this increasingly popular, specialised area of yoga.
Course Content
The following subjects will be covered in this unique new 80 hour Women's Specialty Yoga Teacher Training:
'Moving with the Womb' – the guidelines and principles for a feminine-focused practice for the ages and stages of a woman's life cycle
Rituals for Women's Rites of Passage
'Moving with the Moon' – yoga for the four energetic phases of the menstrual cycle, including yoga for healthy menstruation and to balance menstrual anomalies
Natural fertility management – honouring and tracking your monthly cycle
Yoga for perimenopause and menopause
Yoga for fertility and pre-conception
Restorative Yoga for women – all ages and stages
Yoga and holistic healing for health crises – Chronic Fatigue Syndrome and Adrenal Fatigue
Yoga, meditation, pranayama(breathing) and visualizations for women's general health and wellbeing
Self-care practices for women
Ayurveda for women's health
Nutrition for women's health
Yoga for healthy body image and weight range
The pelvic floor and women's health
Hormone Balancing Yoga
Subtle anatomy (The Chakras) – meditations and practices for women's health
Sequencing – designing a sequence for a Case Study
Marketing for a woman-centred business
Contact us to request a copy of the Course Prospectus for this 80 hour Speciality Women's Yoga Teacher Training course.
New course dates just announced! Registrations now open!
Course Teachers
Our  team of passionate yoga and women's health experts includes Women's Yoga specialist (including Yoga for the Menstrual Cycle, Fertility and Pregnancy) and Birth Doula, Rosie Matheson; Physiotherapist, Yoga Teacher and Women's Empowerment Coach, Lisa Fitzpatrick; Director of Red Tent Yoga and Ayurvedic Practitioner, Emma Grant; Clinical Psychologist, Dr. Lauren Tober; Women's Restoration Yoga specialist, Star Despres; experienced Ayurvedic practitioner, Naturopath and Yoga Teacher Jacinta McEwan; and Bliss Baby Yoga Director and Founder, Ana Davis – to name a few!
Click here for feedback about our experienced and passionate Bliss Baby Yoga team of women's health and women's yoga experts from previous Bliss Baby Yoga trainees.
Course Accreditation
Bliss Baby Yoga is a Registered Yoga School (RYS) with Yoga Alliance. The 80 face-to-face hours of this course can be claimed as professional development hours for either Yoga Alliance or Yoga Australia.
Course Timetable
This is a fully residential intensive teacher training with 80 hours over 8 days.
Arrival: 5pm Friday 15 September, 2017
Departure: 10am Sunday 24 September, 2017
In this intensive training, the first morning session will generally start anywhere between 6am and 7.30am, and the days will finish anywhere between 7pm and 8.30pm.

Course Venue
Byron Yoga Retreat Centre
50 Skinners Shoot Road, Byron Bay
This fully residential 8 day intensive teacher training will be held at the Byron Yoga Centre's retreat and training centre in Byron Bay. Our training venue is a 5 minute drive or 20 minute walk from the town centre and beaches.
This eco-friendly training venue houses comfortable and fully equipped yoga studios, indoor and outdoor dining areas, a mineral salt heated pool, edible gardens and shared laundry facilities.
Accommodation
This is a fully-residential training includes comfortable, clean twin / triple-share rooms (2 / 3 single beds) with everything conveniently on site: accommodation, yoga studios and dining areas.
Shared bathroom or ensuite bathroom accommodation options available.
Email info@blissbabyyoga.com for further information.
9 nights accommodation and meals are included in the total course fee for this fully residential 8 day training.
ACCOMMODATION OPTIONS:
(Click the images below for a magnified view)
| | | |
| --- | --- | --- |
| ROOM TYPE | | |
| Triple Share "Cabin Room" with shared bathroom facilities | | |
| Twin Share "Pavilion Room" with shared bathroom facilities | | |
| Twin Share "Ensuite Room" with adjoining ensuite bathroom | |   |
Food
Food at Byron Yoga Retreat Centre is market-fresh. Enjoy healthy and delicious vegetarian cuisine, organic wherever possible – with some ingredients direct from the on-site gardens. The meals, which many trainees see as a highlight, are designed along Ayurvedic principles to be light and cleansing.
Cost
See 2017 price structure below. Course fees for this 80 hour fully residential teacher training include all meals (healthy, delicious, vegetarian), on-site accommodation, and comprehensive training manuals and notes.
Bookings & Enquiries
All bookings are made through the Bliss Baby Yoga Online Shop. Payments can be made via Credit Card through PayPal, or Direct Bank Deposit. A minimum deposit is required to secure your place. Payment plan options available.

Feedback from graduates of our 80 hr Women's Yoga Teacher Training (2016):
"I absolutely loved this course! Diverse and profound body of wisdom with a balanced teaching approach. It was transformative in personal development, as well as providing a depth of knowledge to take to others and share. Loved our training group, the openness shared and the intimacy created." -Kat

"I thoroughly enjoyed this course. I loved the diversity of topics and teachers, all within the one area. I learnt a lot – knowledge, but also internally. Personally, I benefited by really connecting between the heart and womb, and professionally – on all levels. You've really given me the knowledge and confidence for the future and makes me want to learn more." -Tenille

"The course was life changing! It fused a power house of wisdom and compassion with experiential support and nourishment." -Carol

"I gained new or further knowledge and understanding with every session – the content and order was DIVINE! This course benefited me personally by providing new avenues and opportunities to dive deeper and connect to my inner wisdom and true self, and professionally it gave me the confidence to trust my intuition and be bold and 'out there'!"  -Nicole

"This course provided a safe place to learn, ask any questions, feel and express, and, connect with like-minded people. Such an incredible amount of resources were provided for my own personal life and yoga teaching. I would definitely recommend this course. I think many women are disillusioned by some yoga today. This course brings it back to what it really is about."  -Danielle

"I feel blessed to have experienced this holistic approach to teaching women's yoga.  The training was medicine for my personal journey, and an inspiring learning environment enhanced the learning and sharing experience." -Amanda

"I absolutely enjoyed this course, probably more than i could have imagined!  I don't know how it was even possible to get so much information in that time that we were there, but you guys made it work!" -Jenny
Feedback: Bliss Baby Yoga team of Women's Health and Women's Yoga experts:
Rosie Matheson – Women's Yoga specialist
"Rosie truly embodies the divine feminine. She is passionate, articulate, empathetic, and empowering. A truly gifted teacher" – Lauren

"It was a wonderfully gentle and very informative course that has helped me to think about my connection to my womb and womanhood in general. Rosie is just lovely. She creates such an open and gentle, supportive environment. She listened to everyone, gave positive feedback and responses to any comments made and was very authentic in her manner." – Julia

"Rosie is delightful, warm-hearted, open, generous and wise" – Ruth

"Rosie is amazing! A shining light of wisdom and beauty. I loved the content and delivery. So much useful practical info I can implement straight away." – Anonymous
Ana Davis – Bliss Baby Yoga Director and Founder, specialist in yoga for all ages and stages of a woman's life and principles of a feminine yoga practice
"Ana is a beautiful, well-rounded and knowledgeable teacher who is generous with her knowledge and understanding of the divine feminine and yoga" – Melissa

"I have been blessed to partake in Ana's series of classes which directly address the phases of the moon and tailors the yoga sequence to suit the needs that we have during different times of our cycle. It has been so nourishing and nurturing and insightful for me to track my body this way and to really understand when to let myself activate and when to pull back in my practice according to where my cycle is at." – Lisa, yoga teacher and physiotherapist

"Ana's knowledge is amazing and she is able to convey it to students. I felt I was in good, capable hands." – Julie

"Ana is just so beautiful in every possible way. I feel privileged to have been able to attend her course." – Lee

"Ana you are so full of knowledge and teach with clarity and skill." – Suzi
Star Despres – Restorative Yoga and Women's Self Care and Restoration Specialist
"Star held the space with a wealth of knowledge, passion and commitment. She is a brilliant facilitator." – Lauren

"The teaching style was thorough and heart-felt. Star is an amazing Restorative teacher." – Anonymous

"Star is wonderful, soft, passionate and patient". – Anonymous
Byron Bay – General Information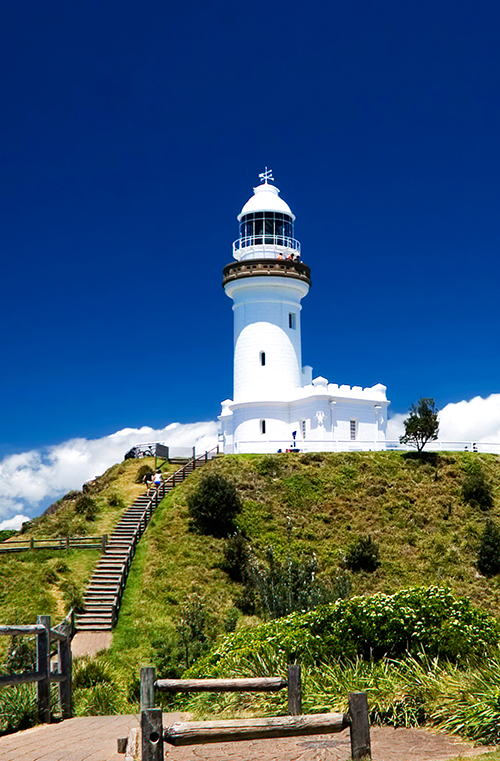 Cape Byron is Australia's most easterly point, located on the North Coast of New South Wales. With its numerous beaches, unspoilt hinterland and relaxed lifestyle, Byron Bay is a popular tourist destination. It is also a place where artists, musicians, dancers, writers, surfers, healers and of course yogis express their diversity and individuality.
The town has all major facilities: a hospital, cinema, supermarket, health food stores and great restaurants, as well as a flourishing alternative health industry. Bicycle is the easiest way to get around town and easily organised through Byron Yoga Centre.
The average summer temperature is 21C – 28C, and average winter temperature is 15C – 21C, There are also periods of heavy rainfall, especially in summer. The area has a total annual rainfall of 1734mm.
Byron Shire has a population of close to 30,000, while the town of Byron Bay has a population of about 9,000.
Byron Bay is located just off the Pacific Highway, 800km north of Sydney, 175km south of Brisbane. Airports are located in Ballina (30mins south) or Coolangatta (60mins north) and buses and trains arrive regularly.
The following websites provide information about Byron Bay and the surrounding area:
www.byronbay.com  | www.echo.net.au | www.byronbaynow.com | www.byronbay.org