3 day residential retreat
Friday 6 – Sunday 8 November 2015
Cost: $725 (earlybird price) / $825 (standard price)
Book here – information about the accommodation and yoga contact: (02) 6685 8327
More information about the Ayurveda Retreat contact: Jacinta McEwen 0422 387 370 or padaveda1@bigpond.com
Ayurvedic Medicine is traditional Indian medicine. It encourages a life lived in harmony with nature's rhythms, with an awareness of balancing all levels of being – body, mind and soul.
In Ayurveda we understand the inseparable link between body, mind and spirit. Traditionally Ayurveda was used to bring balance, even before disease manifested physically.
Ayurveda offers a gentle, holistic cleanse which removes toxins from the digestive tract, the organs, the tissues and the cells. It calms and centres the mind and leaves you feeling lighter, vital, clearer and more alert.  Experience this gentle cleansing and be inspired to continue in your own home for optimum results. Be guided with foods, massage, herbs, meditation, yoga and daily routines to increase health, vitality and clarity.

Explore the importance of cleansing – an introduction to an Ayurvedic Home Cleanse.
Enjoy self foot massage and a yoga nidra before bed.
Explore why the daily routines are important– tongue scraping, nasya,   gandush and the lemon, ginger and honey drink.
Participate in a discussion upon the Ayurvedic cleansing diet.
Prepare and enjoy cleansing meals.
Explore the use of herbs for cleansing.
Experience Ayurvedic self massage (Abhyanga).
Practice daily regimes and deepen your knowledge of these simple routines.
Participate in yoga and meditation focussed on cleansing.
Learn simple techniques to calm the mind and emotions to support your cleanse.
Self massage revisited – so much more than circulating body fluids and releasing tight muscles!
Explore possible Cleanse reactions and ways to soothe these
Explore post cleanse options
Set up a group support network for your ongoing cleanse.
When: Friday 6 – Sunday 8 November 2015
Where: Byron Yoga Retreat Centre, 50 Skinners Shoot Rd Byron Bay
Included: all meals, tuition, daily yoga, shared accommodation
Cost: $725 (earlybird price) / $825 (standard price)
Program – 3 day Ayurveda, Meditation & Yoga Retreat
The schedule is flexible and planned to maximise your experience of wellness & yoga whilst allowing free time to explore the surrounding area and engage with the local culture.
Arrival Day – Friday
| | | | |
| --- | --- | --- | --- |
| 4:00pm | - | 5:00pm | Arrive and settle in to your accommodation |
| 5:00pm | - | 6:00pm | Welcome Circle and Meditation |
| 6:00pm | - | 7:00pm | Dinner |
| 7:00pm | - | 8:00pm | Introduction to Ayurvedic Cleansing and Daily Regimes |
Day 2 – Saturday
6:00am
-
8:00am
Daily Regimes practical.
Ayurvedic Yoga class, pranayama and meditation
8:00am
-
9:00am

Cleanse Breakfast
9:00am

-
10:00am

Going deeper into Cleansing Regimes
10:00am

-
10:30am
Warm herb tea Break
10:30am
-
12:00pm

Ayurvedic Cleansing Diet, and Practical demonstration
12:00pm

-
12:30pm
Relax or swim
12:30pm

-
1:30pm
Lunch
1:30pm
-
4:00pm

Herbs for Cleansing, Theory of self massage for cleansing
4:00pm

-
5:30pm

Simple Ayurvedic massage (Abhyanga) Practical
6:00pm

-
7:00pm

Dinner
7:00pm

-
8:00pm

Guided Meditation / Philosophy- Sattwa Rajja and Tamsa (How to enhance a clear calm mind)
Day 3 – Sunday
| | | | |
| --- | --- | --- | --- |
| 6:00am | - | 8:00am | Daily regimes, Ayurvedic Yoga, Pranayama and Meditation |
| 8:00am | - | 9:00am | Cleanse Breakfast |
| 9:00am | - | 10:00am | Questions and answers. Delving deeper according to the needs of the group |
| 10:00am | - | 10:30am | Warm Herb tea |
| 10:30am | - | 12:00pm | Emotional Healing with Ayurveda |
| 12:00pm | - | 12:30pm | Rest or swim |
| 12:30pm | - | 1:30pm | Lunch |
| 1:30pm | - | 2:30pm | Simple Ayurvedic massage (Abhyanga) Individualised Practical with Marma's |
| 2:30pm | - | | Closing circle + Departure |
* Daily program may vary slightly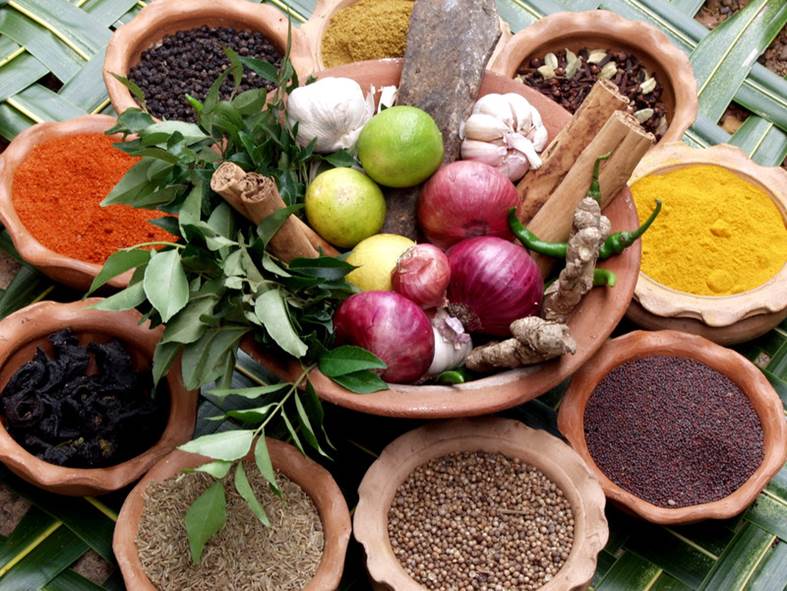 Jacinta McEwen ND
Jacinta has been practicing the healing arts for over thirty years, working individually as well as facilitating workshops and trainings in Australia and overseas.
Initially trained as a Nurse, she went on to become a Naturopath, Herbalist, Massage Therapist, Yoga teacher and Ayurvedic Consultant. Jacinta is a founding partner in the thriving organic herbal dispensary, Mullumbimby Herbals, where she offers Naturopathic and Ayurvedic consultations, Massage & specialized Ayurvedic treatments like Shirodhara, and Khati Basti.
Jacinta runs workshops, and lectures, on a large range of health related topics including Women's Health, Ayurveda, Yoga, and natural First Aid. She has a passion for spiritual growth as well as for physical and spiritual well being.
Find out more about Jacinta at: www.omhealing.com.au
Leanne Moore
Leanne has spent most of her adult life exploring wholistic medicine, especially the art and science of Reflexology and Ayurvedic Medicine. She enjoys gently encouraging people to find wellbeing and peace of mind with Reflexology and Ayurveda at Harbour Health and Healing in Coffs Harbour. Leanne has spent many years as an educator, sharing these modalities. She has trained professional reflexologists in a Diploma of Reflexology and enjoys sharing her insights in post-graduate Reflexology workshops and retreats across Australia.
She also loves to facilitate Residential Retreats in Ayurveda, giving the opportunity for people to experience Ayurveda deeply.
For more information see this blog about Ayurvedic Cleansing on Jacinata's website: www.omhealing.com.au/blog
More information about the teachers and Ayurveda: www.omhealing.com.au
Ama are the toxins that accumulate in the body when we lose contact with nature's rhythms. They may arise when we ingest food that is denatured, processed, packaged or laden with chemicals. Alcohol, tobacco, excessive meat consumption and caffeine create toxic residues. As can the chemicals in our water and environmental pollution. Toxins also enter the body via the skin when we expose ourselves to the chemicals in skin care products, cleaning products and hair dyes. Then there are the toxic effects of electro magnetic waves, micro waves etc. Even eating food that is out of season or incompatible to our bodies can produce toxins.
Toxins can also be created when the digestive system is not functioning optimally. Whether or not your digestive system creates nutrient or ama/toxins from your food, depends on how strong your digestion is. In fact, the power of your digestion is the most important determinant of your health and longevity. According to Ayurveda good digestion and metabolism is absolutely essential for a long, healthy life. Ayurveda understands digestive strength in terms of agni. Loosely translated, agni refers to the powerful digestive juices and transformative energy which breaks down and converts food into energy to fuel our bodies trillion cells. Agni is the digestive enzymes, the movement of the digestive enzymes and the structure of the digestive system itself. A well stoked agni fire runs the body efficiently, keeping the build up of toxic waste or ama at bay. A dampened digestive fire, like a camp fire on a rainy day, is not able to burn its fuel (our food) completely. It leaves partially digested food materials and metabolic by-products to collect in the tissue of the body. Weak digestive power is also responsible for an overall decline in our assimilation as we get older. Studies indicate that as we age absorption of nutrients is reduced, leading to chronic vitamin and mineral deficiencies that play an important role in chronic health problems which tend to arise in our later years.
The toxic effects of negative life experiences, emotions, trauma, stress, breakdown in relationships,negative thoughts and addictions are also a form of ama. When the body-mind is chronically bathed in the biochemistry of anger, hate, envy, jealousy, resentment, stress, fear etc we experience the cellular dysfunction which accompanies such mental or emotional ama. The physical toxicity accompanying such negative states is recognized in ayurveda as a rising from pragya aparadha, which is the mistake of the intellect.
Modern medicine is no stranger to ama. It knows ama as excess cholesterol, free radicals, trans-fatty acids, uric acid and homocysteine among others. Although it doesn't have a general term for it, medical science recognizes specific types of illness caused by accumulated metabolic wastes. Atherosclerosis (blockage of the arteries due to disturbances in cholesterol metabolism), gall stones (from sludgy ama laden bile), gouty arthritis (due to excess uric acid from faulty protein metabolism), or kidney stones (from the build up of calcium or oxalic acid) are all diseases that result from the build up of ama. According to Ayurvedic theory, not only these, but nearly every chronic disease involves accumulation of some form of ama somewhere in the body. At its worst, ama can stimulate an immune reaction against it – which results in inflammation. The latest medical theory credits inflammation as the key underlying factor in many chronic diseases including heart disease and cancer. What modern medicine does not address is what causes the inflammation to begin with. Rather than a chance, confused immune response, Ayurveda understands that inflammation is the bodies healing response at work, trying to eliminate the toxic ama that underlies the inflammation. Clear out the toxins, Ayurveda advises, and the inflammation will resolve without anti-inflammatories, steroids or other drugs and their harmful side effects.
We are living in a world where it is inevitable that toxins will accumulate in the body. These toxins eventually are absorbed into the bloodstream and lodge in weakened areas in the body. Overtime these toxins block flow and prevent the optimal functioning of many of our systems. This results in the accumulation of more cellular waste which can cause many symptoms including gas and bloating, joint pains, chronic sinus congestion, night sweats, tiredness, constipation, stiffness, muscle soreness and brain fog.
If not eliminated, ama in the tissues eventually leads to full blown disease in the areas where it has accumulated the most.