Relax, rejuvenate and reconnect to your true path
Treat yourself to a Byron Yoga Retreat and be rewarded with growth in your yoga practice, a renewed sense of wellness in body, mind and spirit plus the inspiration to maintain a more holistically healthy lifestyle.
Byron Bay Wellness and Yoga Retreats NSW
Click to view yoga retreat dates and register your place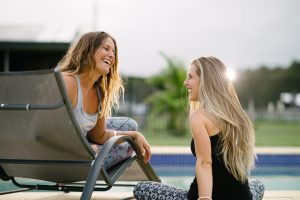 Relax, rejuvenate and reconnect to your true path. Byron Yoga Centre in Northern NSW offers affordable yoga and wellness programs to help you boost your wellbeing.
The wellness and yoga retreats are held at our Byron Yoga Retreat Centre in Byron Bay. Take time out at this tranquil eco haven to focus on your physical, mental and spiritual health.
The yoga retreat programs are flexible to allow you to tailor the experience to suit your individual requirements. They include up to three daily yoga classes (with options for beginners through to experienced practitioners), massage treatments, wellness sessions plus workshops on philosophy, meditation and mindfulness. We ensure there is time for you to relax by the pool or to explore the local area.
Byron Yoga Centre Retreats are an invaluable investment in your physical health, your peace of mind, your emotional re-balancing and your spiritual growth.
The 7 day retreat gives you a whole week at Byron Yoga Retreat Centre to immerse yourself in yoga and wellness workshops, while enjoying nourishing food, massage. treatments and plenty of time to relax. Give yourself this opportunity to disconnect and recharge, inviting positive change and new healthy habit …read more
Book the 5 day mid week special and enjoy the benefits of a wellness program aimed at restoring a balance in body, mind and spirit with yoga and meditation classes, wellness sessions and holistic workshops. You will leave feeling refreshed, reconnected and inspired to maintain healthy habits …read more
Our 3 day retreat is a wonderful opportunity to take some time out for yourself. Revitalise your health and treat yourself to some 'me time'. Sample the key elements of the Purna wellness program from yoga classes and meditation sessions to nutrition workshops and a massage treatment. Feel the positive changes as you refresh your mind, body and spirit …read more
These nurturing weekends have been created to follow a program of Connection, Empowerment and Nourishment. You will be supported to take the opportunity to connect to your feminine essence, you will be empowered to stand in your truth and you will learn how to nourish your body, mind and spirit … read more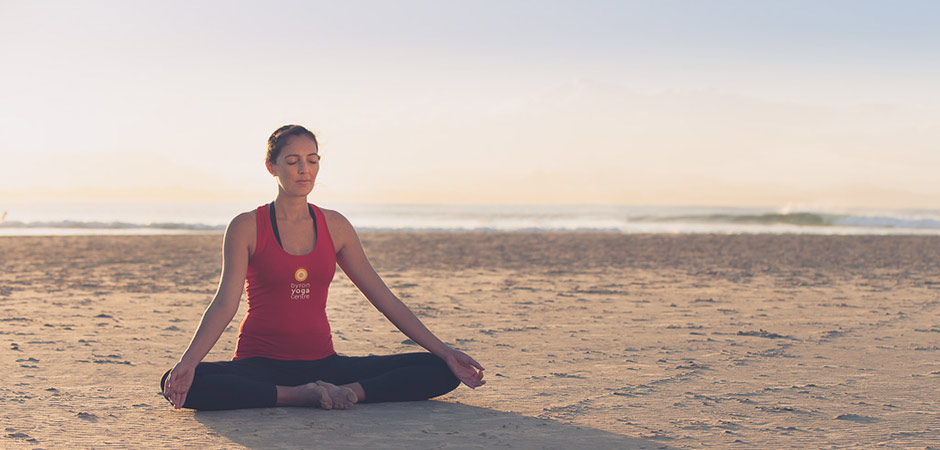 This extra special 7-day retreat is designed to facilitate a letting go of the old and to establish a wellness program for the new year. The schedule offers yoga, meditation, body treatments, sessions on nutrition and wellness plus unique ceremonies to invite a shedding of old habits and patterns and to set focused intentions for the future  …read more
Create your own retreat experience
Each retreat has a flexible schedule that allows you to do as much or as little as you choose, with two dynamic classes and one relaxing yoga class each day, meditation, philosophy and a range of afternoon and evening programs in between time to relax on the beach or the massage table.
Experience that makes a difference
With 20 years of experience teaching yoga classes and running yoga retreats, we are Byron Bay's longest established yoga school. You can feel confident that we've been teaching and running yoga retreats for a long time.
All our teachers are highly trained, caring and passionate about sharing the joys of yoga and our entire team is committed to creating a memorable retreat experience for every participant.
Testimonials of Retreat Participants
On the last night of the retreat my roommates and I discussed the retreat and agreed that it had been one of the best holidays we've ever had.
B. Standish
A stepping stone to Yoga Teacher Training
Thanks again for a fabulous and very rewarding retreat. I am inspired to take my yoga practice further and am going to enrol in the Level 1 part time course this week. Also you'll be pleased to know that I did a home practice on the weekend too!
S. Pullen
Nurture the Nurturer – our retreats suit teachers too
Testimonial from a Retreat Participant
Thank you again for your incredible "holding" of us over our retreat. I taught my first yoga class (post retreat) this morning which was a hoot! I enjoyed it so much… and my regular students want me to do a retreat more often! They are, of course, receiving the benefits of my inspiration which seems to be overflowing.
A. Fogarty, Pre and Post Natal Yoga Teacher
So, what are you waiting for? Enquire below to confirm your place in a Byron Yoga Centre retreat now and you can look forward to this time just for you: to relax, rejuvenate and transform!