Feeling the need to recharge your spirit? Or how about simply connecting with like-minded yogis on a tropical island? The BaliSpirit Festival is on again in March 2016 – a spiritually charged event that inspires and unifies the global community through yoga, dance, healing and the beat of world music.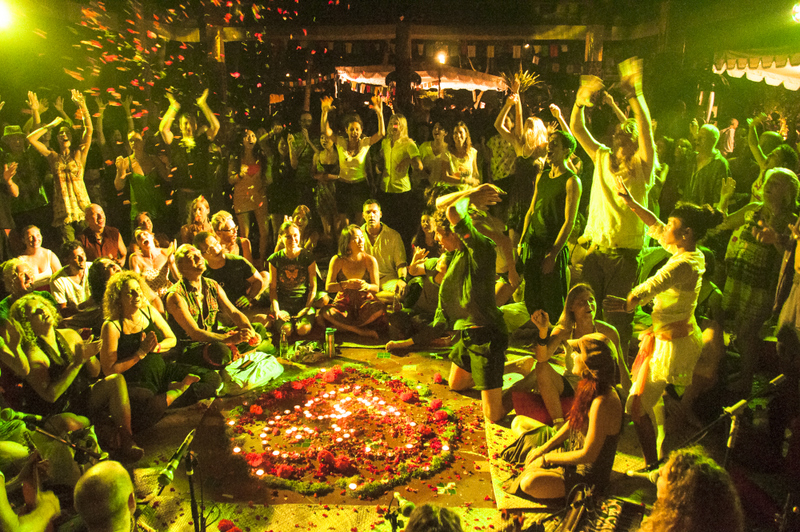 Byron Yoga Centre is blessed to again be part of this wonderful event: John Ogilvie will be presenting a 3-hour immersion on Opening the heart and mind while balancing your chakras, and John will be also personally leading a very special Bali retreat that includes accommodation and VIP tickets to this beautiful yoga celebration. Read more about this vibrant and uplifting festival in Bali…BaliSpirit Festival is a vibrant and uplifting festival which awakens and nourishes each individual's potential for positive change within, leading to positive change in our homes, in our communities, and around the world. Set in the spectacular grounds of the Purnati Center for the Arts in Batuan, just 10 minutes south of Ubud, the daytime workshops and Dharma Fair enjoy a venue unmatched for its tropical beauty and gentle energy.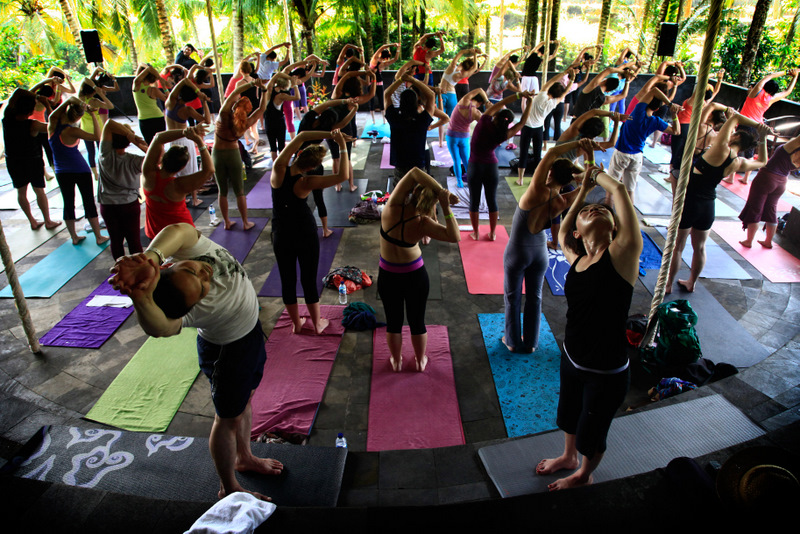 The global music concerts take place in Ubud, at the Agung Rai Museum of Art's (ARMA) outdoor stage, to allow easy access for visitors and locals. This unique series of concerts features and knits together the distinctive traditional rhythms of Africa, Indonesia and Australia with the contemporary music of the rest of the world. Now in its 7th year, the Festival brings together hundreds of celebrated musicians, yogis and dancers from every continent and also become a magnet for fans, students and followers of every calling. Weeks before the Festival, Ubud begins to fill with a colorful international tribe of young people gathering in anticipation of one of the world's most inspiring events.
The festival contributes to the local community by not only celebrating culture and custom of Bali and Indonesia, but supporting local initiatives like the Ayo! Kita Bicara HIV/AIDS awareness project. Proceeds from the Festival fund the Ayo! Kita Bicara HIV/AIDS awareness project. This project aims to educate Balinese teens about the danger of HIV/AIDS in their community through interactive Edu-spirit workshops in local high schools.
A veteran of Bali's yoga culture and the BaliSpirit Festival, John Ogilvie returns each year to Ubud to share in this unique spiritual celebration.
"Bali is a very special place, and the BaliSpirit Festival is a beautiful representation of the culture and the spirit found in this part of the world," he says. "I love being part of the festival and look forward to sharing this event and this place with guests on our BaliSpirit Festival retreat."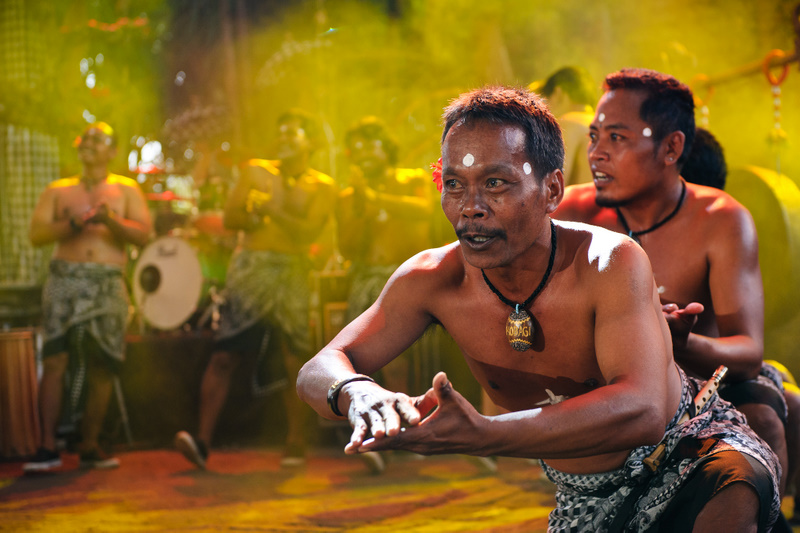 Byron Yoga Centre's BaliSpirit Festival Retreat is a fantastic way to immerse yourself in yoga and the Balinese culture. This 7-night retreat includes:
Accommodation – 7 nights
Daily breakfasts
Two days preceding the BaliSpirit Festival: yoga classes and philosophy sessions with John Ogilvie
Five days at the BaliSpirit Festival: VIP pass to all daytime and nighttime sessions, includes shuttle to and from the event Airport transfers
Email for dates and price for 2016: admin@byronyoga.com