– An Event That Will Change Your World.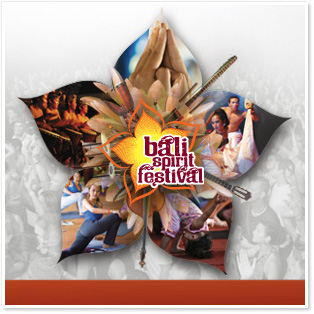 Now in its fifth year, the annual Bali Spirit Festival has cemented its status as Bali's most popular holistic travel experience, and is gathering steam as one of Asia's events not to be missed.
In 2012, the Festival aims to build on its wild success, by once again presenting over 100 workshop leaders and world class musicians, spread over five days and nights of yoga, high-energy dance and music, at two gala-style venues.
What sets this Festival apart is its eclectic range of offerings—amounting to a packed menu of benefits for one price of entry–from daytime meditative contemplation to an ecstatic carnival ambience at night; from eco-friendly shopping options to healing arts wisdom and poolside relaxation, from Balinese and Indonesian cultural exchanges to passionate one-of-a-kind global connections.
Festival organizers say that the Festival is "magnified by the magic of Bali," tantalizing prospective guests who are in search of a vibrant tropical island setting.  The daytime Festival grounds are located just outside of Ubud, the capital of the Bali arts scene, in a natural, outdoor setting, with Balinese offerings and cultural demonstrations held daily.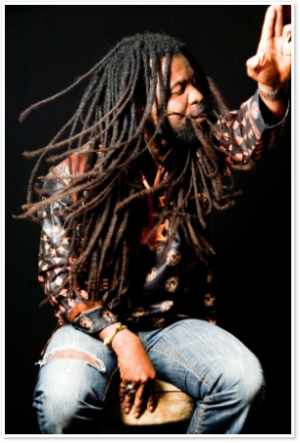 The outdoor 'One World' music stage is set at Ubud's ARMA museum, amidst sacred trees and decorated with mystical carved stone sculptures.  International musicians play for 4 nights of incredible concerts to a crowd of thousands.
Through all of its many diverse elements and gifts, the Festival's focus remains true to its founding goals of awakening and nourishing each individual's potential for positive change within; to inspire positive change in homes and communities around the world.
Festival Co-Founder and Producer, Meghan Pappenheim, underscores these goals, noting that her primary motivation has always been to help restore a sense of joy in people's lives and to encourage self-belief.
"I want to give us the opportunity to just "be"; to awaken to one's own expansion. Then we can go back into life and hopefully have an awareness about changing," Pappenheim said. "At this festival, we drop little hints that you can make a change in this world just by being you".
And as a result, guests leave the Festival "inspired and energized" by an electric atmosphere of culture and community that merges health, wellness, positive change, entertainment and education guided by one proactive vision of making a difference both locally and globally.
COMMUNITY SPIRIT
In 2011, over $17,000 was raised by the Festival and its partners to benefit a local AIDS/HIV education initiative run by the Festival. This project has impacted hundreds of school-aged Balinese teens, raising awareness about the disease's alarming rate of growth on the island.
For 2012, Festival organizers have gone GREEN by forging a new environment and poverty relief partnership, which involves the reforestation of one of Bali's poorest and most arid regions. As part of the partnership's promotion, each Full Festival Pass holder will have supported the planting of a bamboo shoot to reverse the rapid loss of the Desa Ban region's essential forest ecosystem.
With yoga, dance, music, culture, community service and more on offer, the BaliSpirit Festival will continue to attract travelers of all persuasions seeking an enlivening and exciting experience of a lifetime.  You're invited to be part of this unforgettable celebration that "will change your world."
Join John Ogilvie for a Bali Spirit Festival Retreat. Arrive and practice with John before and after the festival and enjoy all the festival has to offer.
For Bali Spirit festival tickets, class times and information, visit www.balispiritfestival.com