By Ana Davis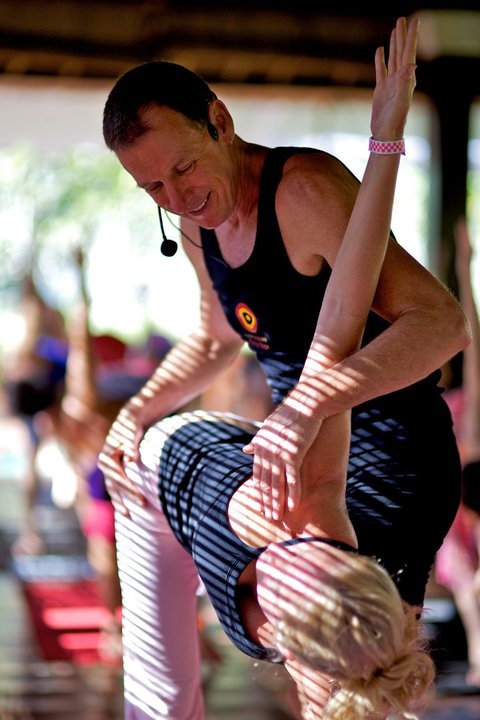 Every time I go to Bali, the moment I step out of the airport into the steamy, nasi-goreng scented air, I start smiling. I just can't help myself. Smiling is contagious in Bali. In the street, in your hotel, strangers greet you with a broad smile, as if you're a long lost friend.
I am reminded of Elizabeth Gilbert's uber-famous novel, "Eat Pray Love", in which she adopts, during her time in Bali, a daily 'smiling meditation' given to her by her idiosyncratic Balinese Guru.  Sometimes the simplest things can make us happy.
For the aspiring or already dedicated yogi, Bali has it all. A rich culture steeped in Vedic history, an endearing people who live simple lives, and a beautiful, tropical location in which to roll out our mat, on a well-earned yoga-holiday.
And the centre of yoga in Bali?  The charming mountain town of Ubud, of course.  Seasoned travelers to Bali will already know Ubud as the hub of traditional Balinese art and culture. What you may not know is that it's now also the home of a vibrant yoga-culture driven by locals and ex-pats alike.
In fact Ubud now hosts 'Bali Spirit' an annual festival celebrating all things yoga. Byron Yoga Centre Director, John Ogilvie, recently returned from Bali Spirit abuzz with the experience of 'eating, praying and loving' yoga for five days as both a teacher and participant of the festival, claiming it was one of the foremost experiences in his life. High praise indeed!
"The whole community feeling there was bright and enthusiastic," enthuses John. "There were a vast variety of workshops from Watsu to Acro-yoga, with teachers and participants from across the globe".
When I asked John about Ubud's evolution as a yoga-destination, he says:
"There's so much yoga available in Ubud. Everywhere you see people carrying their yoga mat bags. There's a feeling that people are passionate about a lifestyle that involves yoga and healthy eating and contemplative conversation".
For the soul-traveler it's intoxicating to wander the historical streets of Bali, your senses stimulated by the smell of incense wafting from the intricate flower offerings placed at the doors of shops and residences. To spend time in a country with its roots in the Vedic Culture and a living embodiment of Bhakti Yoga can only be inspiring for the yoga practitioner.
"Everywhere you turn you see the Hindu Temples," says John. "People make their daily offerings, where they can focus on living a better life".  John thinks Bali is a natural place to engage in something like yoga for stress relief and personal growth.
To taste the joys of Bali first hand join Byron Yoga Centre for a Retreat, Level 1 Teacher Training, or Graduate Program this August, held at Casa Luna's Honeymoon Guesthouse, right in the heart of Ubud.