Written by Gitam Garden
The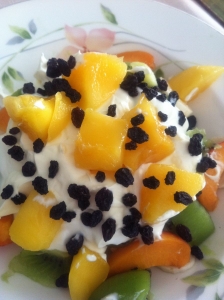 perfect summer breakfast: light, delicious, temptingly beautiful.
Fresh Fruit Salad
Simply cut into cubes the most mouthwatering fruits you can find: mango, peach, nectarine, banana, papaya, grapes, kiwifruit etc. Allow about 1 cup of mixed fruits per person. Arrange in a bowl, add yogurt to taste, and sprinkle on a spoonful of currants.
To add some protein to this dish, add a tablespoon per serve of toasted goodies.
Toasted nuts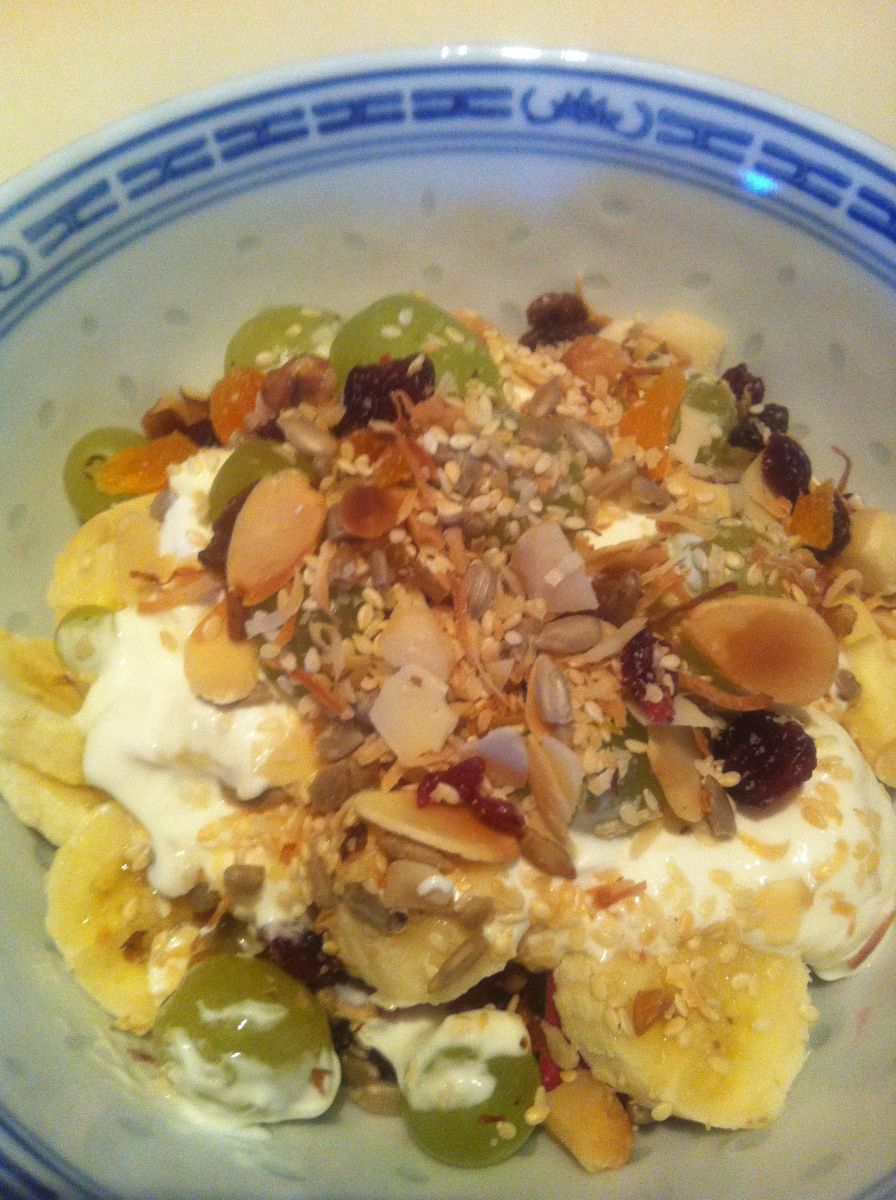 1/2 cup each of sunflower seeds, sesame seeds, pepitas, flaked almonds, chopped whole almonds, chopped walnuts, chopped macadamia nuts, chopped pecans, shredded or flaked coconut (or any combination you have on hand). Mix together well and spread into a large baking tray. Bake in a slow oven (150C) stirring occasionally. When golden and smelling delicious, remove from the oven and cool.
To the cooled nuts, add 1/2 cup each of:  currants, sultanas, cranberries, chopped dried dates, apricots and apples, and chia seeds. Mix all together and store in a glass jar.