Byron Yoga Retreat Centre retreat host Emily caught up with Antony, one of our guests who recently came to us on an 7 day retreat and ended up staying for 4 weeks of back to back retreats! Here's a look at his experience on the retreat(s) and what he has implemented into her lifestyle since leaving.
Name: Antony White
Location: Northern Rivers
Occupation: Share Investor

Why did you decide to come on the retreat in Byron Bay?

Perhaps the question should be why wouldn't you go! For me, I was keen to fulfil my new year resolution to lose some weight. I knew I had to do something about my general health and fitness.
What was your highlight of your stay at Byron Yoga Retreat Centre?
Losing just over 10kg in 5 weeks!
Apart from the weight loss it was a combination of things. It's definitely a credit to the staff that Byron Yoga Retreat Centre is such a great place to stay. The whole program of yoga and wellness sessions, the meals, the garden and the facilities were of an extremely high standard for the value for money. I also found the other guests to be interesting and enjoyed getting to know them.
What was your favourite yoga pose during the retreat?

Happy Baby. On day one I was unable to do it. I looked around the room and everyone had done it to some extent. On day four I was able to do a strange version of it. On day seven I felt like I had it mastered. LOL.  It really did make me happy!
Did you have any 'ah-ha' moments?

It takes more than exercise and diet to lose weight. In the long term the mind is also critical to the process. John the owner lives on site, he and his family eat a lot of the same meals as the guests. He also spends a lot of time talking to the guests one on one. I cannot help but think the constant feedback keeps things at a high standard. It
is probably the sort of management that you wished all businesses adapted.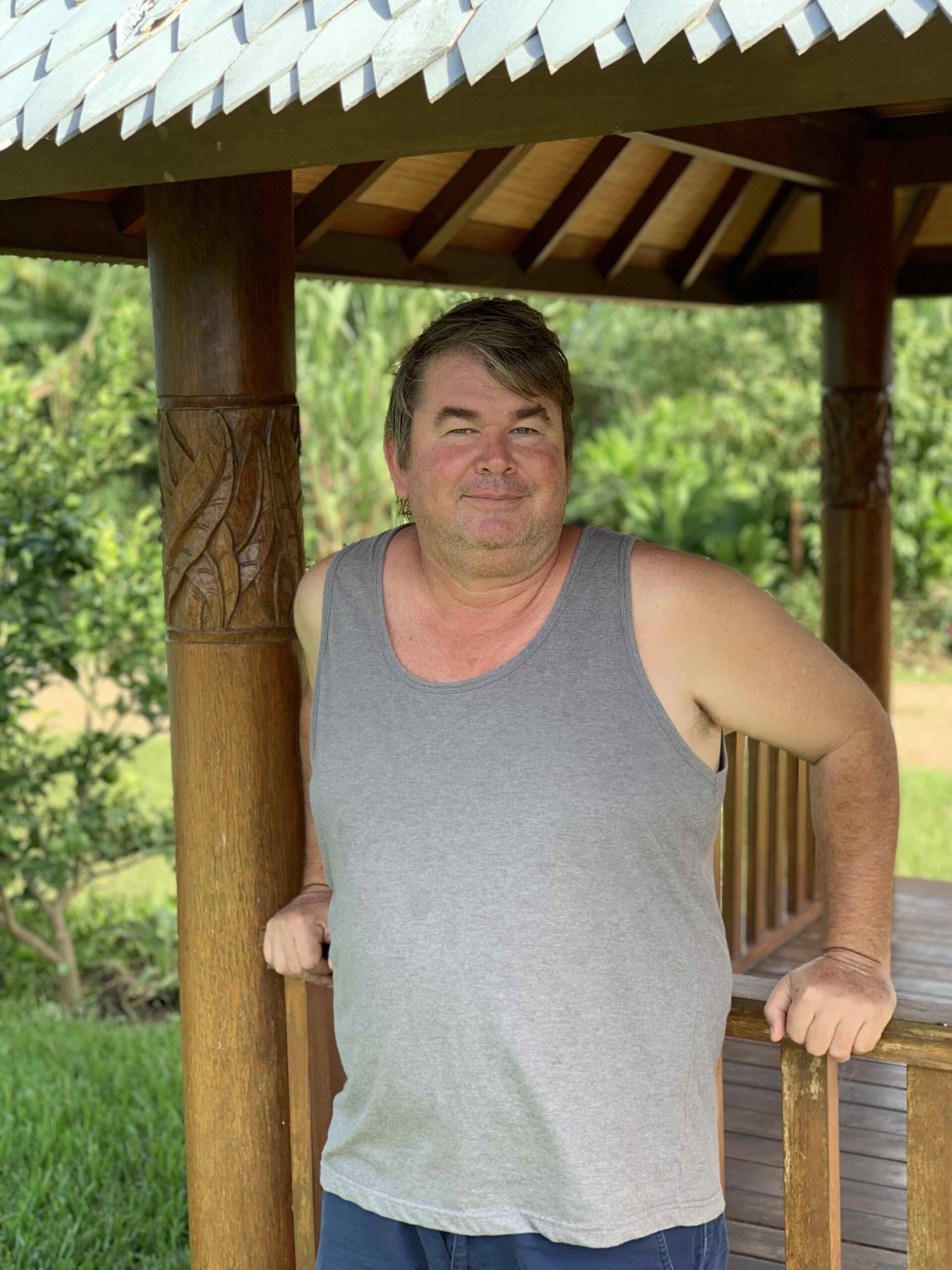 How did you most benefit from the retreat?

I sleep better, think clearer, have more energy, feel healthier and my clothes fit better!
Have you implemented any changes to your lifestyle since returning home?

I seem to be heading towards becoming a vegetarian or vegan! I found giving up eating pork, chicken and processed meat quite easy. I travel a lot and I seem to now seek out vegetarian/vegan cafes and restaurants. When I am eating out. I gravitate to the healthy things on the menu which is very different to my past behaviour.
What advice would you give for those considering a retreat?

If you are still not convinced it's the right idea, maybe read the above again LOL.
Weight loss was my goal and I achieved it at the Byron Yoga Retreat Centre. I am sure other people have different goals and expectations but we all should make health and fitness a priority.