Byron Yoga Centre's Prenatal Teacher Training Course is for yoga teachers, current trainees and those working in related fields such as midwives, doulas and health professionals. Also open to yoga practitioners with at least 2 years' experience and pregnant women at 14 weeks or more. Gain the skills and knowledge to teach pregnant women and new mothers safely, whether it is in a specific prenatal class, within a general yoga class or a Mums & Bubs class.
Prenatal Yoga Teacher Training
Prenatal Yoga Teacher Training Dates
85 Hours | 6 Day Residential at Byron Yoga Centre
| Dates | RG TEST - Programs | Register |
| --- | --- | --- |
| May 20 - 25, 2024 | 6 Day Prenatal Teacher Training – May 2024 | Register Now |
Price from $2,790 (includes tuition, all meals and 8 nights in quad (4) share room with shared bathroom, other accommodation options subject to cost and availability). Earlybird price from $2,620 – available for bookings made more than 8 weeks prior to course commencement.
Course Overview
Delve into the fascinating and rewarding area of prenatal and postnatal yoga. Explore the theoretical and the practical aspects of offering yoga classes to expecting mothers. Those who already have at least a 200 hour Level 1 RYT certification can become qualified to teach prenatal yoga.
You will learn from experienced trainers and specialists in the fields of pregnancy yoga and women's health. The training will enables you to teach pregnant women and new mothers safely, whether it is in a specific prenatal class or teaching pregnant, or new mothers, within a general yoga class.
The training will cover key asana to benefit prenatal and postnatal women along with how to modify postures, the use of props and also adjustments and corrections for pregnant women.  You will learn the contra-indications and safety guidelines for both a pregnancy and post birth yoga practice. The course will provide you will a large repertoire of suitable and safe postures and practices to integrate into your classes. You will learn how to sequence specialised classes and also how and when to provide variations and modifications for pregnant women during general classes.
You will participate in yoga classes that demonstrate correct teaching methodology and you will also have the opportunity for practical teaching experience. To become registered with Yoga Alliance as an accredited RPYT (Registered Prenatal Yoga Teacher) you will need to complete an additional 30 hour practical teaching experience on completion of the residential course and online hours.
The theoretical sessions will cover applied anatomy and physiology specific to prenatal and postnatal women, safety guidelines and also the practical and business aspects of establishing and running prenatal and 'mums and bubs' classes.
This course is primarily designed for yoga teachers and health professionals wishing to add prenatal teaching to their repertoire. It is also open to yoga practitioners and particularly pregnant women in the second and third trimesters looking to design their own practice for pregnancy and to spend time on the mat with their baby. A rewarding course with a myriad of practical benefits to share with others.
The course will be facilitated by Senior Byron Yoga Centre teachers who have professional (and personal) skills and experience in prenatal/postnatal yoga and women's health including Emma Louise Roger, Jade Abbott and Tabata Ogilvie.
Course Content
Take part in sample prenatal yoga classes for experiential learning
Important safety guidelines for prenatal and postnatal yoga
Learn the contra-indications for a pregnancy/ postnatal practice
Learn to teach appropriate asana for prenatal and postnatal women
Explore variations, essential modifications and safe adjustments for pregnancy
Gain experience in the use of props for pregnant women and new mums
How to structure prenatal classes and sequence sessions
How to support pregnant women in general yoga classes
Study the applied anatomy and physiology of the field
Detailed look at specific issues such as lower back pain
Understanding and recognising postnatal mental health issues
In depth look at the key developments of each trimester
How yoga can support women in preparing for a natural childbirth
Learn to successfully structure a 'mums and bubs' class
Practical teaching opportunities and constructive feedback
Training Inclusions
Shared accommodation in quad-share cabin (ensuite and/or private rooms at an additional cost subject to availability)
All meals – 3 meals each day, light and delicious sattvic vegetarian cuisine
Herbal teas and fruit available all day (sweet treats and cold drinks on sale)
Daily Prenatal Yoga Teacher Training & instruction (varied styles), philosophy talks
Prenatal Yoga Teacher Training manual
Twice daily yoga – morning and afternoon
Evening sessions
Use of the mineral salt swimming pool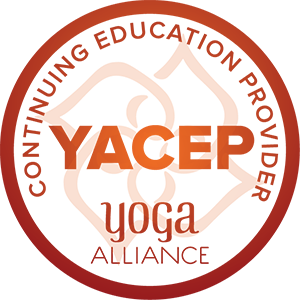 About Byron Yoga Teacher Trainings
Byron Yoga Centre is one of the oldest Yoga Teacher Training Centres in Australia, with over 30 years experience, offering accredited yoga training in both the practice and philosophy of yoga.
Byron Yoga Centre's 50 and 25 hour Specialty Trainings are designed to be stand alone courses as well as being applicable to part of your 200 or 300 certificates. They fit particularly well as part of a Level 2 300 hour course. To be counted as part of a Level 1 or Level 2 the modular course must be undertaken after the residential intensive not before. These modular course hours can also be used for the ongoing professional development required each year by Yoga Alliance and other professional bodies. Or you could just do one because you want to learn more. Click on the links below to learn more and see upcoming training courses.
I did my 200 HR teacher training here and it was seriously life changing. It is something I had wanted to tick off my bucket list as I have been doing yoga for years now. I finally took the plunge and am so proud of myself. It was a massive challenge, physically and mentally but so worth it. I couldn't have done it without the support of the teachers and my fellow students. The centre is on the outskirts of town, making it feel removed from the buzz of Byron, but it is only a 10 min walk to town if we did want to grab a coffee, have a swim or explore. The food at the centre was awesome and I really feel like I took my yoga to the next level. Hats off to Byron Yoga Centre… just brilliant.
Pure love and gratitude for this sacred place.

I did my L1 Yoga Teacher Training , Yin Yoga, Certificate (current study) and weekend retreat with Byron Yoga Center. I couldn't imagine a better place to deepen my understanding of yoga and my yoga path.

The teaching quality is outstanding, the whole place blends well into the nature, best vegan food in maybe Australia (I am biased?), and the pool really helps you relax, recharge and reset.

Recommendation to this divine plant with gorgeous people and lovely nature!
The instructors and retreat staff are what make this place on top off beautiful surrounds and an amazing Permaculture Garden. Whilst undertaking my yoga training and dealing with issues connected to my military service I was supported to ensure I met the requirements and also contributed substantially to my personal growth and resilience. The support from a number of the teachers was skilled and compassionate. Awesome 🙂 🙂 🙂
My wife did her level 1 yoga training here, loved the experience.
Found the fresh vegetables and salads grown in their own garden amazing.Magnesium saltwater pool very refreshing after a big day of yoga. Accomodation was pleasant and overall experience life changing, highly recommended.