Simple, scrumptious and sugar-free!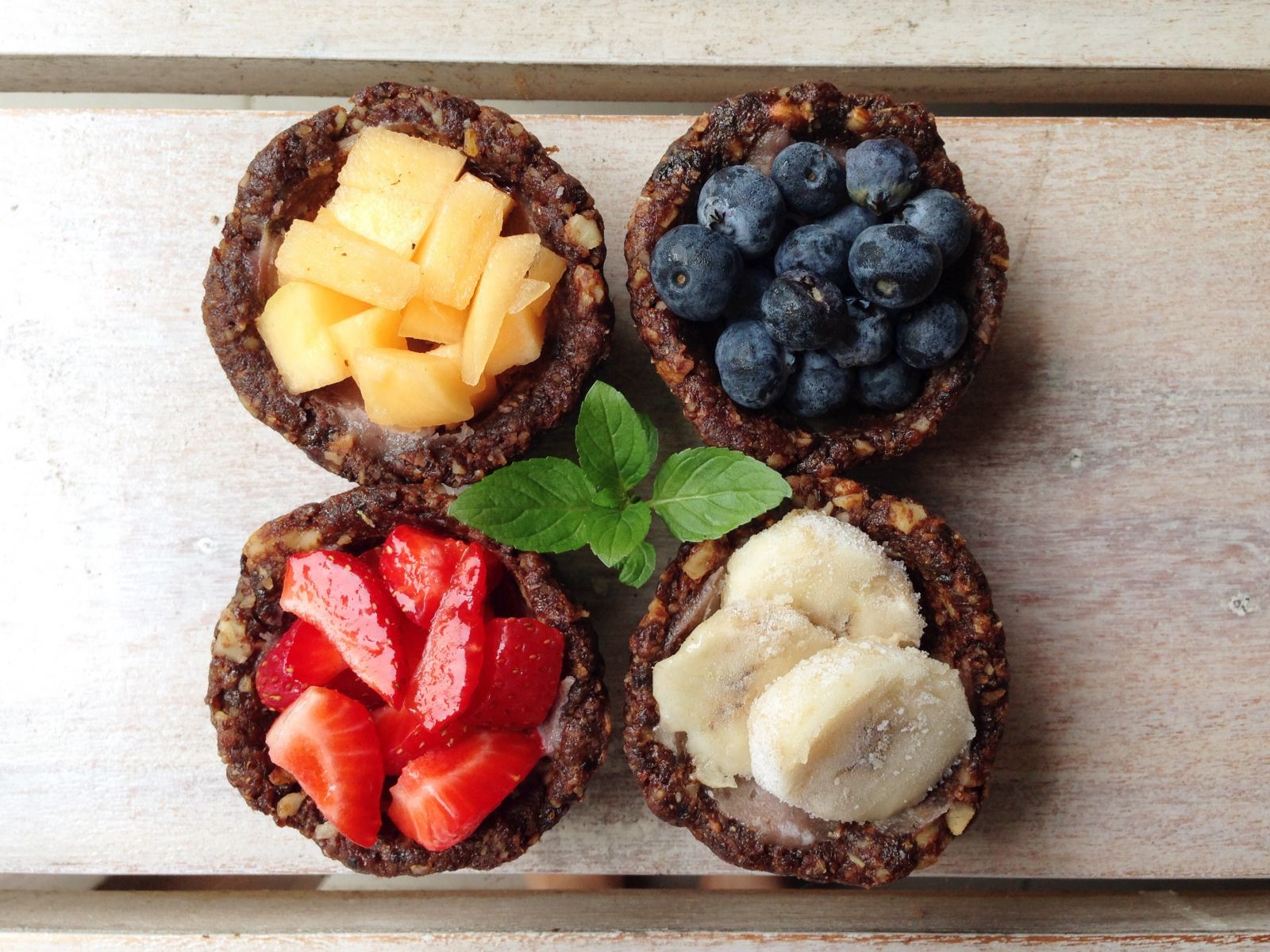 These delightful tarts are simply scrumptious! Not only are they super easy to make, but they are also a great way to use seasonal fruit. Eating raw foods is said to increase mental clarity and provide an extra energy boost to your body… plus raw food treats don't require any cooking which makes preparation time a lot quicker!
Ingredients (makes about 15 small cup cake size tarts)
Base:
3 cups Prunes
2 cups Almonds
1 cup Almond Meal
1 cup Dessicated Coconut
2 tsp Vanilla Extract
pinch of Himalayan Salt
3 tbs Cacao Powder
Fruit of your choice. I like to use bananas, strawberries, blueberries, kiwi fruit, apricots… the possibilities are amazing.
Combine the ingredients for the base in your food processor until well combined. You may need to stop and scrape the sides of the bowl down or even add a touch of water to help with combining the ingredients. Next, spoon the mixture into small cup cake moulds and place in the feeder to set for around 1-2 hours. Once set, add your favourite chopped up fruit and serve.