Click here to view retreat dates and register your place

Relax, rejuvenate and revitalise. Let the beautiful beaches and uniquely chilled out atmosphere of Byron Bay calm your mind and lighten your spirit. Allow the tranquility of the Byron Yoga Retreat Centre help you to reenergise as you relax by the heated 20m mineral salt swimming pool, join a wellness session or indulge in a therapeutic treatment.

If you have more time, consider choosing our 8 day retreat package and give yourself the opportunity to immerse yourself in the yoga and wellness program.

The 3 day weekend retreat offers participants a flexible program of yoga classes, individual treatments, meditation and pranayama, plus workshops on nutrition, ayurveda, yogic philosophy and holistic wellness. Enjoy and benefit from the sessions, but also take away valuable tools to incorporate increased wellness into your daily life.
Price Includes
2 nights shared accommodation
All meals – nutritionally-balanced, delicious, vegetarian menu
Unlimited herbal teas, fruit and snacks throughout the day
1 massage or treatment
Use of heated 20 meter mineral salt swimming pool
Twice daily yoga classes
Meditation and pranayama sessions
Workshops on wellness, health and nutrition
The Venue
Stay in comfortable, clean share rooms with everything on site: accommodation, yoga studios, dining areas and a heated 20m mineral salt water pool. Organic vegetable gardens supply our kitchen. The Byron Bay Retreat Centre is located within easy walking / cycling from the centre of Byron and the beaches.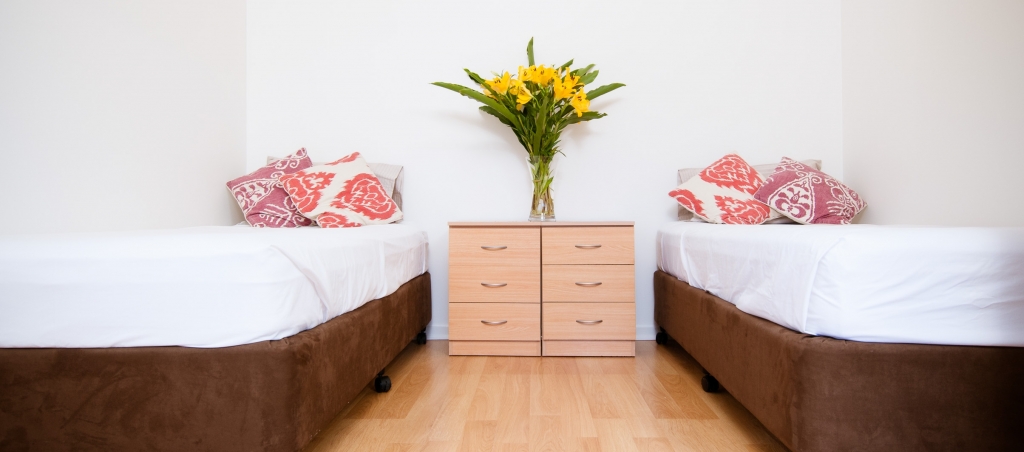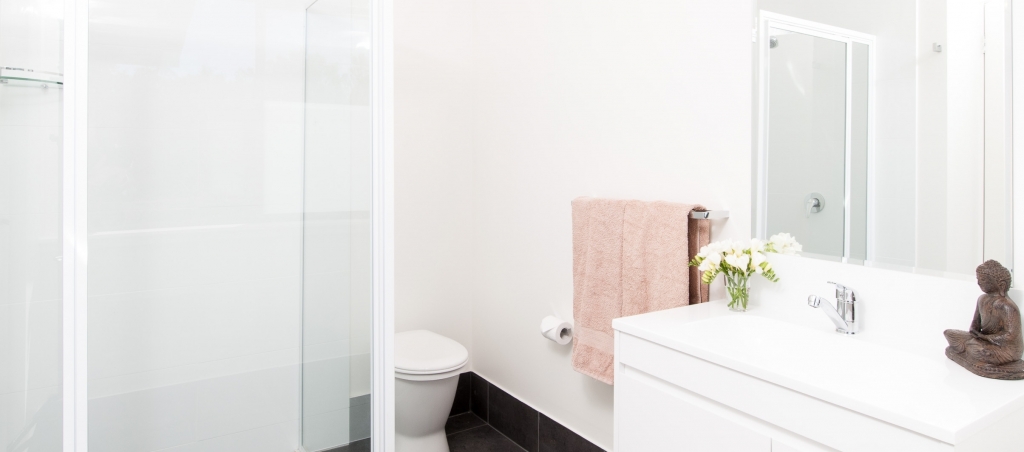 The accommodation is clean and simple, with shared rooms and access to all amenities. Retreat guests in residence are expected to be cigarette, drug and alcohol free and are asked to maintain silence (where practical) in the mornings before 9am and after 9.30pm and at ALL times in the rooms. We also ask everyone in residence to be vegetarian on site.
Cuisine
Our nutritionally balanced menu, combined with yoga, will naturally detox the body leaving you feeling refreshed and rejuvenated. The special diet is based on nutrient-rich foods, which will help to detoxify the body while giving you energy. Through diet, yoga, meditation & breathing techniques we will give you the tools required to naturally regulate the hormones in the body and reduce strain on the adrenal system.
The menu is nutritionally balanced and prepared according to the sattvic principles of the delicious vegetarian food served at Byron Yoga. The dining area is a beautiful light filled space to enjoy socialising over delicious cuisine. Please advise if you have any particular dietary restrictions when you book your place on the retreat.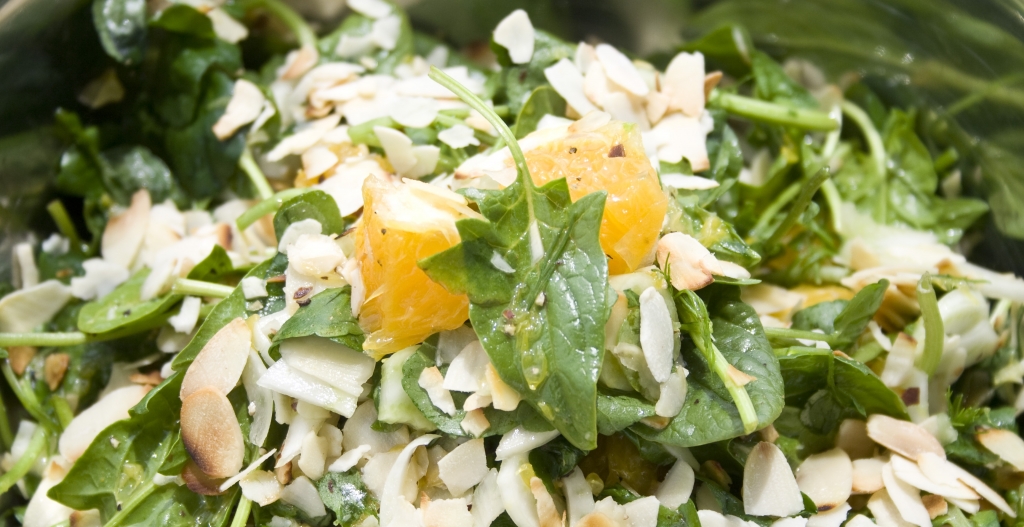 Retreat Program
The program is flexible to allow guests to tailor it to their needs and specific requirements. Typically the day will start with a yoga and meditation session or a sunrise beach walk to take pleasure in experiencing the first rays of sun on the Australian mainland.
Other scheduled options throughout the day include workshops on philosophy, nutrition and ayurveda; pranayama and meditation sessions plus asana classes such as restorative or our signature style Purna yoga.
A highlight for many guests in the luxurious treatment included in your 3 day package. Choose from deep tissue massage, aromatherapy, reflexology, shiatsu or a cranio-sacral treatment. If it's too hard to choose, there is always the option for extra treatments at additional cost. Byron Bay has an eclectic array of possibilities – from crystal and sound shower healers to tarot card and aura readers!
Sample Program – 3 day Wellness, Meditation & Yoga Retreat
The schedule is flexible and planned to maximise your experience of wellness & yoga whilst allowing free time to explore the surrounding area and engage with the local culture.
Sample retreat schedule:
Day 1:
| | | | |
| --- | --- | --- | --- |
| 2:00pm | - | 3:00pm | Arrive and settle in to your accommodation |
| 3:00pm | - | 4:00pm | Welcome Circle and Meditation |
| 4:30pm | - | 6:00pm | Asana, Pranayama and Meditation |
| 6:00pm | - | 7:00pm | Dinner |
Day 2:
| | | | |
| --- | --- | --- | --- |
| 6:00am | - | 8:00am | Option of 1 hour meditation and Hour of Power yoga class OR 90 min gentle yoga class |
| 8:00am | - | 9:00am | Breakfast |
| 9:00am | - | 10:00am | Wellness and philosophy sessions: Benefits of Detoxification / Living the 8 Limbs / Importance of Nutrition / Chakras / Balancing hormones |
| 10:00am | - | 10:30am | Fresh Juice Break |
| 10:30am | - | 12:00pm | Morning Yoga Class (options for dynamic or gentle class) |
| 12:00pm | - | 12:30pm | Relax |
| 12:30pm | - | 1:30pm | Lunch |
| 1:30pm | - | 4:00pm | Relax / Treatments / Surfing |
| 4:00pm | - | 5:30pm | Afternoon Yoga Class |
| 6:00pm | - | 7:00pm | Dinner |
| 7:00pm | - | 8:00pm | Guided Meditation / Philosophy / Wellness session |
Day 3:
| | | | |
| --- | --- | --- | --- |
| 6:00am | - | 7:00am | Asana, Pranayama and Meditation |
| 8:00am | - | 9:00am | Breakfast |
| 9:30am | - | 10:30am | Philosophy of Meditation and Chakras |
| 10:30am | - | 10:30am | Fresh Juice Break |
| 11:00am | - | 12:00pm | Ayurveda and Wellness |
| 12:00pm | - | 1:00pm | Lunch |
| 1:00pm | - | 2:00pm | Philosophy, Pranayama and Meditation |
| 2:00pm | - | 3:00pm | Closing circle |
| 3:00pm | - | | Departure |
* Daily program may vary slightly
The Yoga
The yoga is a system we call Purna, a traditional hatha style with an emphasis on correct alignment and intelligent sequencing. Purna translates as complete or whole and this is reflected in the premise that we teach not just the physical postures but also an integrated approach with breath awareness (pranayama), mediation and philosophy. With the Purna system students can work at their own level, options are given for variations and modifications allowing for beginners to practice alongside experienced students.
Click here to view retreat dates and register your place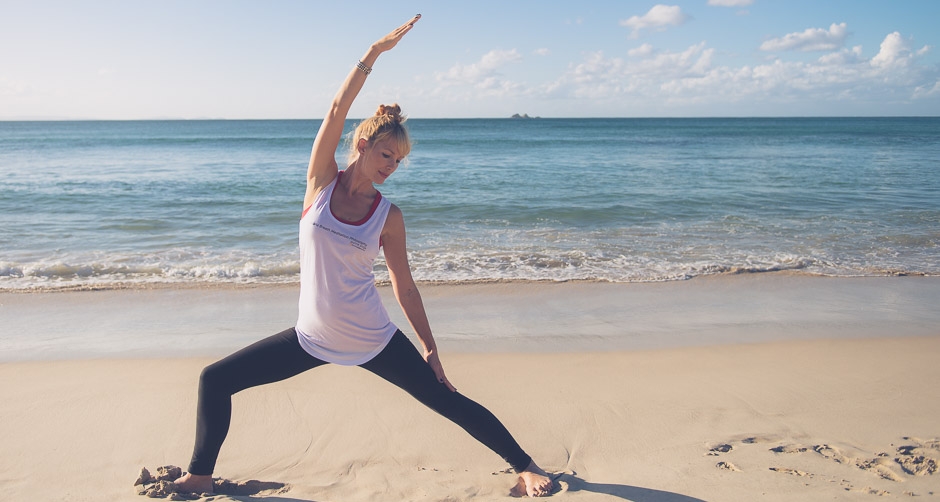 Byron Bay Information and Activities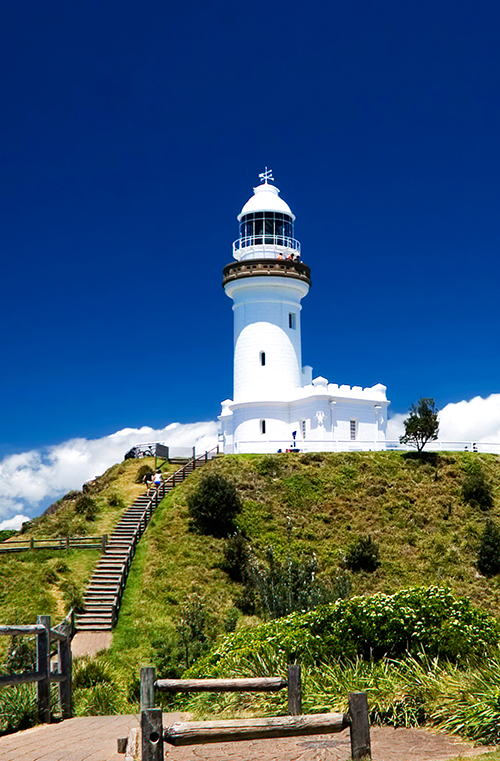 The retreat program allows flexibility for guests to explore Byron Bay and take part in a range of activities on offer. Spend time at the beach, walk the iconic lighthouse trail and watch for dolphins or whales, hang out in cafes and browse the unique shops in this funky town known for its alternative and laidback atmosphere.
If you're feeling a little more adventurous you can choose to book organised activities such as surfing lessons, kayaking, scuba diving or even skydiving!
The unspoilt beaches, lush hinterland and flourishing alternative health industry plus the diversity of artists, musicians, surfers, healers and yogis who have made their homes here plus the town's relaxed pace is an ideal backdrop for yoga and wellness retreats.
For more information on Byron Bay and surrounds:
www.byronbay.com   www.echo.net.au  www.byronbaynow.com  www.byronbay.org