We asked 400 guests why they chose Byron Yoga Retreat Centre and the top answer was 'location'. We believe this reflects that Byron Yoga Retreat Centre offers a unique three-in-one Wellness Centre experience. When you come to Retreat with Byron Yoga Centre you enter a Wellness Centre within a Wellness Centre within a Wellness Centre! (Byron Bay is known as the Wellness Centre of Australia / the tranquil eco haven is a holistic Centre for Wellness / it houses a Wellness Centre – the hub for guest's relaxing and healing treatments.)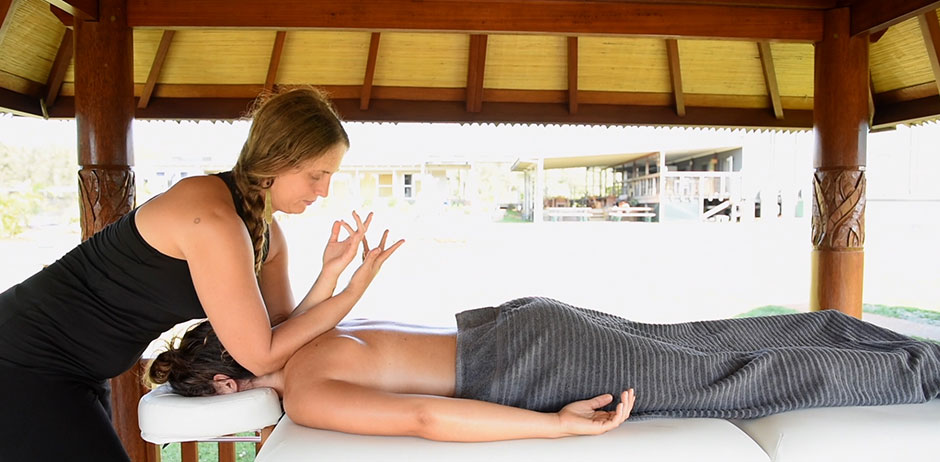 In our survey 41% selected 'location' as the reason they came here, 21% were attracted to the program, 17% said the price, 11% had been before, 4% came here on a recommendation and 6% for 'other' reasons (we think it's for the food!).
We decided to have a closer look at the key features that brought people to book with Byron Yoga Retreat Centre:
Location, Location Location
When you are considering a wellness break or retreat, the location is a primary factor. Byron Bay has long been known as a healing area, and there is certainly a unique vibe and energy. If you are not lucky enough to live within driving distance, Byron is easily accessible from Ballina, Gold Coast or Brisbane airport. Once you arrive at Byron Yoga Retreat Centre you'll be pleasantly surprised that although it feels like you are in the hinterland, you can actually walk or cycle into town and to the beach.
Program, Treatments and Activities
The retreat programs at Byron Yoga Retreat Centre are a carefully balanced combination of wellness sessions and free time. The flexible schedule includes yoga classes, workshops on nutrition and wellbeing plus complimentary treatments such as massages at the Wellness Centre. For full benefits you should opt for the 8 Day program, but those with limited time could look at the 5 Day or 3 Day options. While you will want to maximise your opportunity by attending all classes and sessions, it's also important to take the time to relax and integrate your learning. A retreat should not be an intensive experience but rather a collection of synergistic classes and workshops that combine together to create lasting change.
Price: Accommodation, Food, Facilities
Accommodation, food and facilities are obviously relative to your budget and expectations. Byron Yoga Retreat Centre prides itself on being an affordable option and while the rooms are clean and comfortable, it is not a luxury resort. A highlight for many is the food which consistently exceeds guest's expectations. The delicious meals are plant based, with much of the produce actually grown onsite in the organic gardens. The lush gardens are a key part of the ambience of the centre and nestled in them is a 20-metre mineral salt pool, a meditation pagoda and shady verandas with comfy spots to curl up with a good book or magazine from the onsite library.
If you are looking for a Wellness Centre with affordable and holistic retreat programs, Byron Yoga Retreat Centre is the first choice.