Byron Yoga Centre offers retreat guests a wide range of therapies including remedial, deep tissue, shiatsu, kahuna, ayurvedic massages and consultations. Plus we have recently added natural skincare and beauty treatments, as well as naturopathic consultations.
All retreat packages include at least one massage in the price of the retreat, the 7 day program includes 3! For an additional cost, those on our 7 or 5 day retreats can pre-book an appointment with Sally, our naturopath and nutritionist who has over 20 years' experience.
Sally has studied nutrition, naturopathy and medicinal herbs. Sally is passionate about preventative health and educating clients to take control of their own health. She offers a comprehensive package starting with a 90-minute consultation that may include a blood test analysis.
She then prepares a holistic report detailing an overview of your current health with a treatment plan for any conditions. Sally's report will break down the steps she recommends for you to take back your health. A typical treatment plan will incorporate a holistic approach with recommendations for mindfulness, lifestyle, diet and suggested supplements to help you reach your true potential.
Our holistic beauty therapist has many years' experience in leading salons and day spas around Australia. She offers treatments with local natural organic products including a deep cleansing facial, a full body salt scrub and waxing packages. The treatments will leave you feeling rejuvenated and refreshed helping to restore balance in your mind, body and spirit.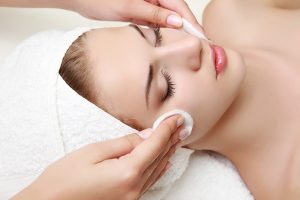 The new options for retreat guests are the perfect addition to our current health and yoga programs, helping our guests to not only improve their health when they come on a retreat, but to also educate and inspire them to become the healthiest version of themselves well after they leave.