Craft an altar to cultivate inspiration and evolve aspirations
Guests on our popular Women's Retreats often tell us that the altar space set up for them by the retreat leader Tabata Ogilvie creates a beautiful focus and leaves a lasting impression.
Crafting a bespoke sacred space just for you, with elements that you connect with, is a wonderful way to deepen your personal practice of yoga or meditation, cultivate qualities you aspire to and invite more peace and gratitude into your life.
We asked Tabata to put together a few guidelines on how you can create your own personal altar:
1. Choose the location
Select a space in your home that feels energetically 'right'. Perhaps you already have a place where you practice yoga or choose an area away from the main thoroughfares that feels private and tranquil.
2. Create your base
Choose a suitable surface such a chest of drawers, a shelf, or a side table. The size of your base is up to you. You may like to create a specific altar by positioning a small table, or placing a beautiful piece of material on the floor space of your location.
3. Select sacred items
Choose items you feel connected to that create positive feelings or have good memories attached to them. Be discerning so that when you look at the altar you feel uplifted and inspired.
Some suggestions form Tabata include:
Fresh flowers or a small plant
Crystals, stones, feathers or any natural objects
Incense, dried sage or palo santo (use to cleanse the space)
Candles, oil burners or tea-lights
Photographs, post cards or inspirational quotes
Oracle card decks such as Angel or Animal cards
Statues of deities, Hindus choose deities that represent the qualities they wish to cultivate eg Saraswati for wisdom, Lakshmi for ambundance, Ganesh to remove obstacles or you could select Isis or Mary Magdalene
Sentimental items such as a jewellery, objects you have been given or collected on holiday
Meaningful books or your journal
Mala beads for Japa meditation practice
Pictures of your loved ones, teachers or people who inspire you
Your own personal written affirmations or vision board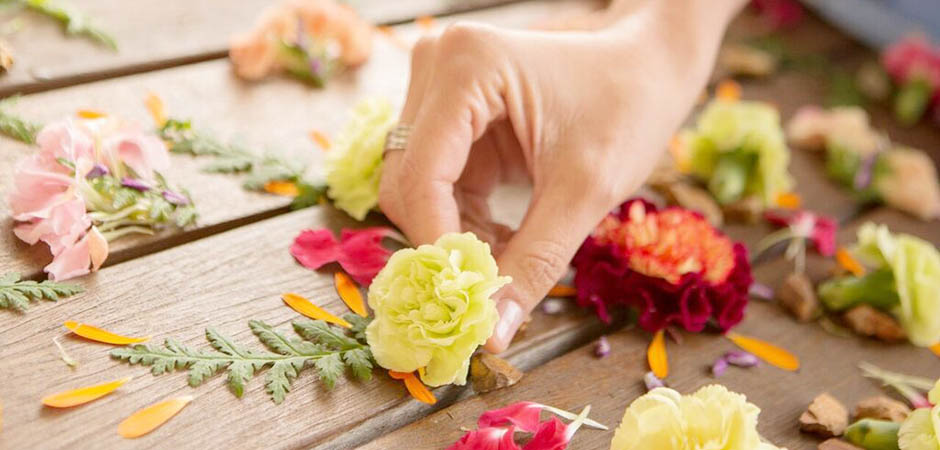 4. Using your altar
Think of your altar as your sacred space and a place to connect with what is important to you. It's all yours and it's there for you whenever you need to re-connect, re-charge and just be.
Once you have your space set up and arranged it can be really nice to light a candle or a stick of incense each day on your altar and sit next to it when meditating, visioning, pulling cards, journaling or practising yoga.
Be sure to keep the space clean and re-arrange or change out items as and when it feels right to you so that it continues to be a space of inspiration and nourishment for you.
For information on the next Women's Retreat, 9-11 November see here