Booking into yoga retreats are a wonderful way for self-care and self-development. Ideally taking care of yourself goes hand-in-hand with taking care of our planet, which means looking at yoga retreats in NSW such as Byron Yoga Retreat Centre if you live in Northern NSW or South Queensland.
Jetting off to a remote tropical island resort, managed by expatriates, that flies in most of it's food (and all it's bottled water!) to stay in air-conditioned accommodation furnished with imported luxuries and state-of-the-art electronics –  might not be the soft carbon footprint of a true yogi!
So when you come to book a retreat it's admirable to consider the environmental impact and the sustainability of the retreat centre as well as the accommodation, food and program (we know these are important too!).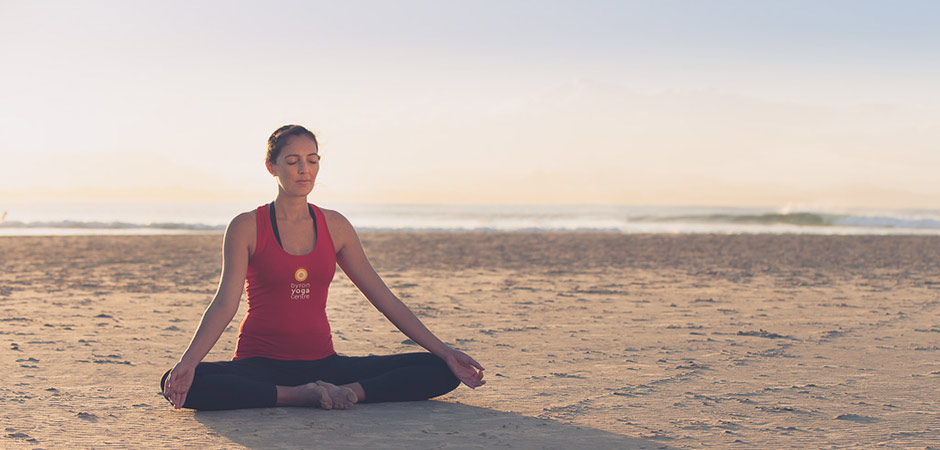 If yoga retreats in northern NSW are your nearest options, choosing Byron Bay over Bali, Goa or Sri Lanka would significantly reduce the carbon footprint of your trip. To calculate the exact amount of carbon dioxide emissions and the offset amount go to this calculator.
Byron Yoga Retreat Centre is not a luxury resort but it is comfortable and restful with a focus on sustainable features and policies. We have rainwater tanks, compost toilets, most of our hot water comes from a solar heating system and the mineral salt swimming pool is also heated by a solar system.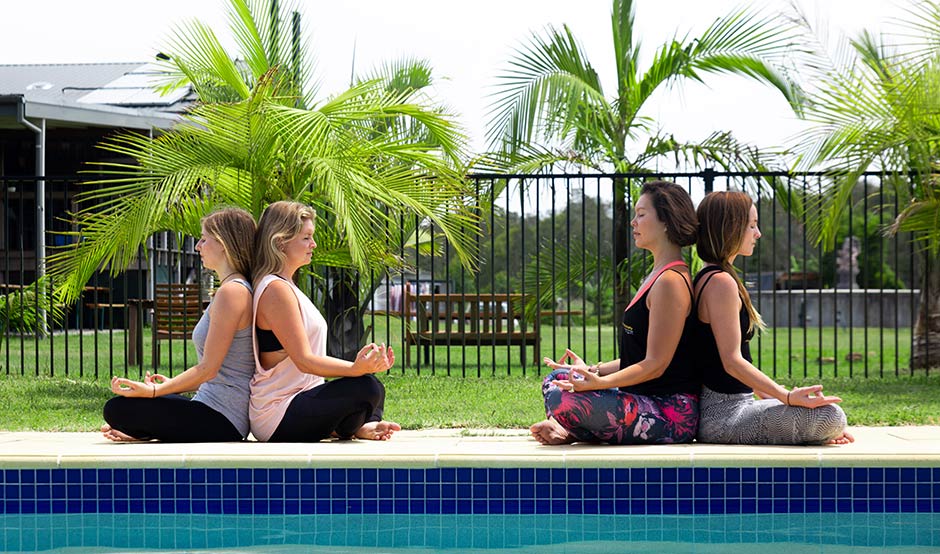 Much of the produce for the menu comes from our organic onsite garden. We follow the principal of SLOW food ' Seasonal, Local, Organic and Without processed food. So we work with local suppliers to ensure our food is fresh, locally produced and organic where possible.
When you come to Byron Yoga Retreat Centre for a retreat or teacher training we will give you a short tour of the site and explain our eco principles including the compost toilets and recycling programs. If you have booked into an 8-day retreat program you will enjoy a garden tour and a cooking demonstration using some ingredients you have picked yourself!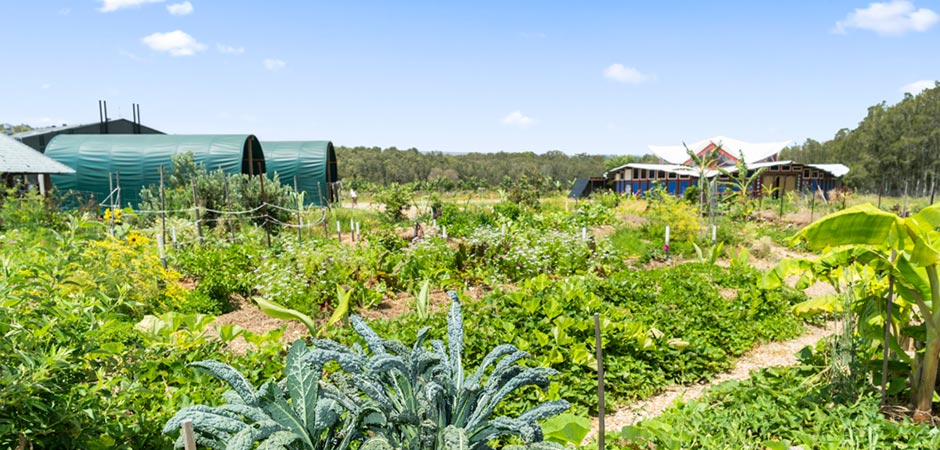 With it's unique Byron Bay location, close enough so guests can cycle to the beautiful beach and iconic town (bikes provided) and its natural beauty and tranquility, Byron Yoga Retreat Centre is the first choice for affordable and sustainable yoga retreats in NSW.